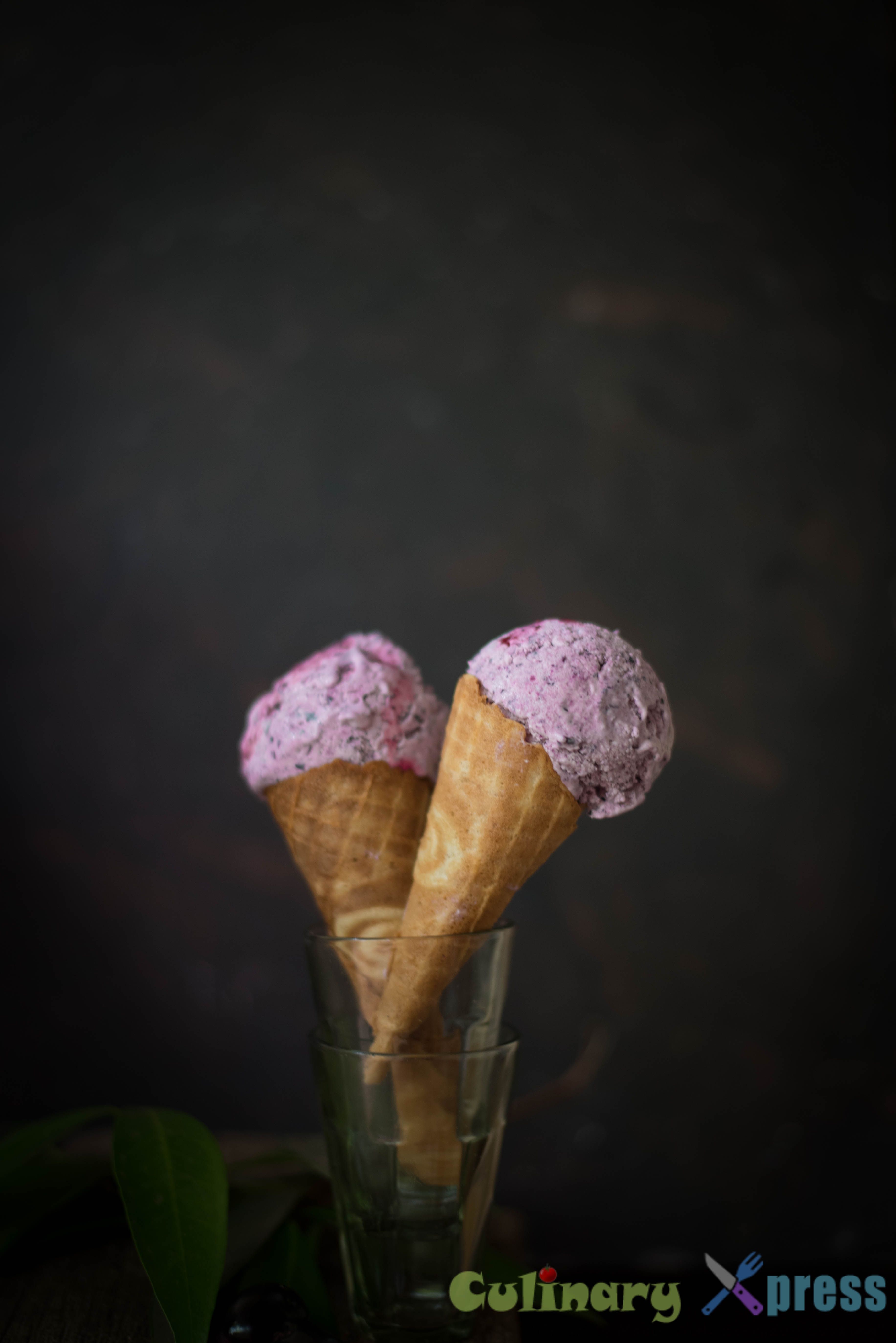 Jamun Icecream  made with fresh and juicy Black jamuns taste so yummy and  are known to be very beneficial to diabetics. Jamun Icecream was on my to try list for a long time and when I got hold of these tiny beauties from a roadside vendor , I know the time has come to prepare and share with you friends.
Icecream is perhaps the best way to preserve this for a long time, but ideally we love to have this in the form of Kalakhatta .  Jamun/Indian Java Plums is an incredible coolant for the body, when paired with Kala namak or black salt makes it a sweet, sour and spicy drink during summer .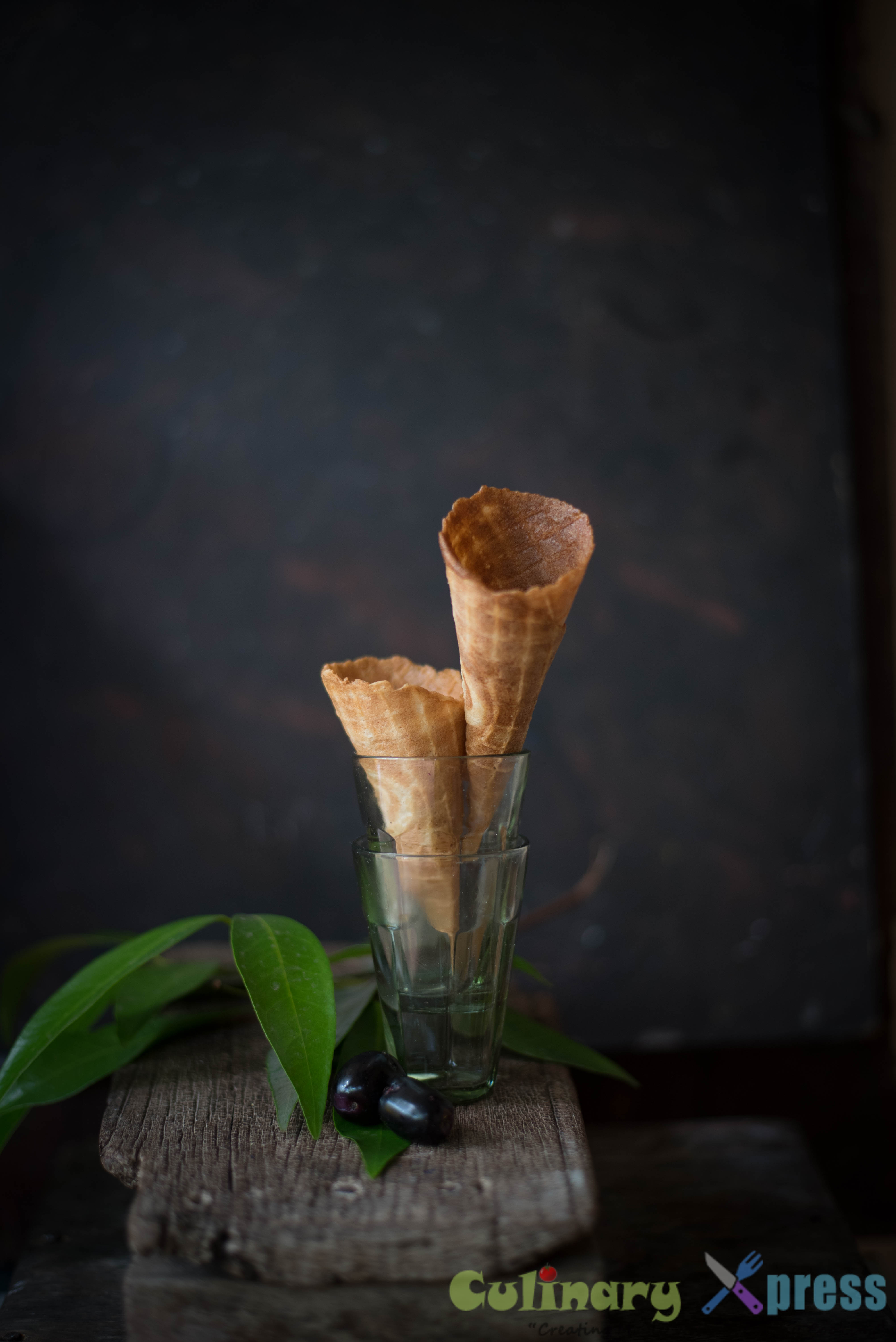 Homemade Fresh Jamun Icecream made with fresh, sweet and juicy Jamuns can be made with very little ingredients yet taste so yummy. All you need to do is blend the jamuns with some heavy whipping cream and you can have the most creamiest Icecream you can think of . Do try this Jamun Icecream at home and share your feedback.
During this time of the year, you can find Jamun flooding the market , so make the best use of this seasonal fruit in your ice cream which is perfect for summer. Homemade Jamun ice cream  has an exotic flavor and looks so soothing  because of its bright natural purple shade. It's so easy to make by using simple ingredients found in your kichen easily.  Learn how to make Jamun Ice Cream by following this easy recipe.
Jamun Icecream
INGREDIENTS
1 cup  Jamun/Black Plum (pulp)
1/2 cup condensed milk
1/2 cup heavy cream
INSTRUCTIONS
Deseed the Jamuns and roughly chop them. Grind into a paste and set aside.
Add heavy cream in a bowl and whisk till it has soft peaks.  Add condensed milk , jamun puree and mix well. This mixture will look purple, creamy and thick.
Freeze this mixture in an airtight container for 2-3 hours. Remove from the freezer and blend it again for a minute or until smooth. Refreeze it to set in the freezer for 12 hours or until completely set .
Scoop out the ice cream once ready using an ice cream scooper and serve.
NOTES
When we make homemade Icecreams, sometimes we find the Ice cream has some Ice crystals in it. To avoid the ice crystals, set the icecream in an airtight container and wrap a cling film and store in the freezer.
(Visited 152 times, 1 visits today)