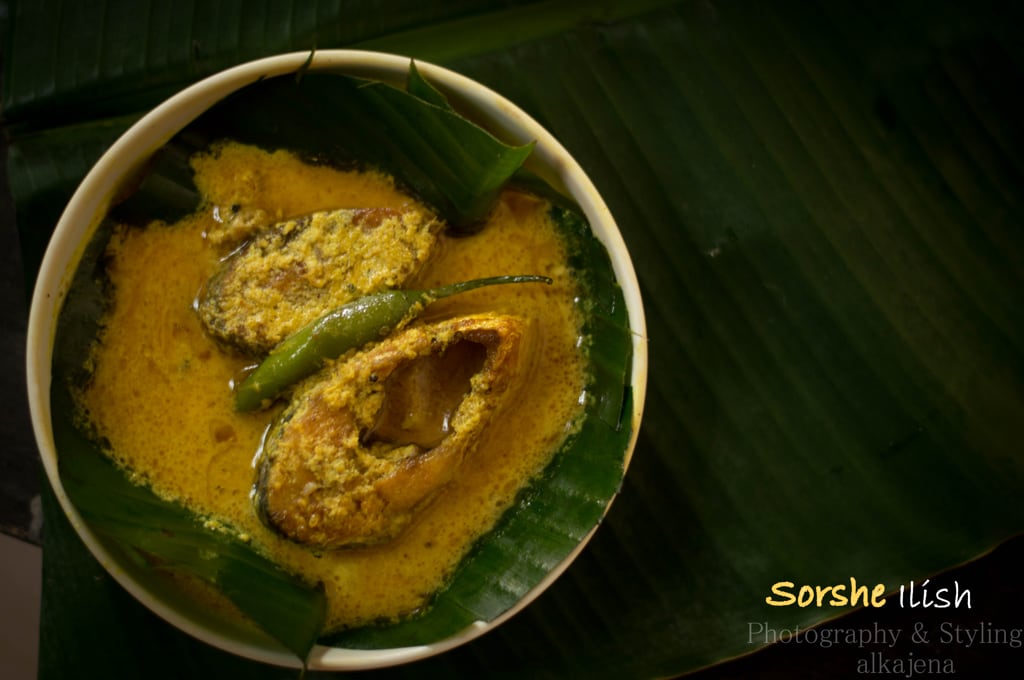 How can Monsoon go without the mention of Hilsa or Illish or Ilisi in my home and me not cooking it once. Hilsa fish cooked in mustard paste is one of the favorite dishes which I love to cook and eat. In this recipe the Hilsa is not fried before hand, but I prefer to fry it just a bit before cooking . The use of nigella seeds, mustard paste and mustard oil enhance the flavour of the dish. The fish requires very less oil to cook as it is high in fat content and the oil that comes out after frying this fish is also used in fish curries and other items.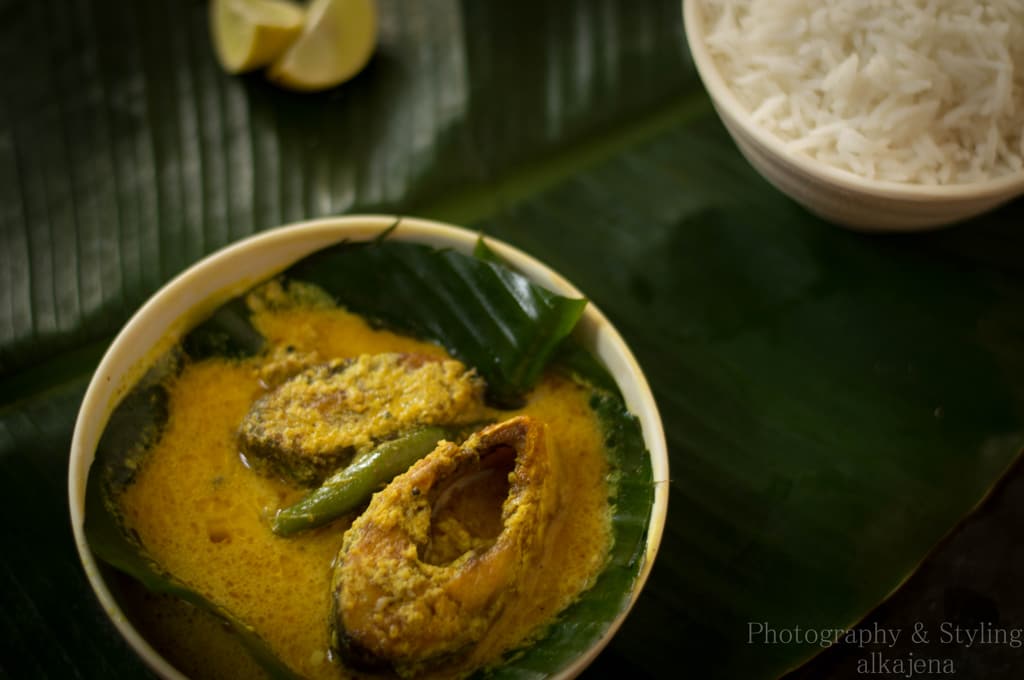 Hilsa is a fish which migrates from sea to the river during breeding and lays eggs in the delta region. This fish is known by different names such as Hilsa, Illis, Ilisi, Palla, Pulasa in various parts of India. These fishes are found largely in the river Padma in Bangladesh, during the months of July and August when the Hilsa begin to lay eggs in the river. Once the egging season is over, the fish swim back to sea, to return next year.
The fish when caught in the river during breeding develops a distinct taste for which people are ready to pay a huge amount which might pinch your pocket a lot. But what makes this fish so popular , is the taste which is enhanced by the high content of fat or oil in it. Hilsa is rich in omega 3 fatty acids.This fish takes very less time to cook and making it the most preferred fish to cook during monsoon where a hot pot of steaming rice perfectly accomplish the fish.
Hilsa fish can be cooked in many ways like fried, smoked, steamed, baked in plantain leaves or cooked with mustard paste, yogurt, with vegetables like potato and eggplant.My mother makes the most simple curry out of this fish with brinjal, potato and nigella seeds, that's it and the flavour is out of this world. I will share that recipe in a different post in the coming weeks.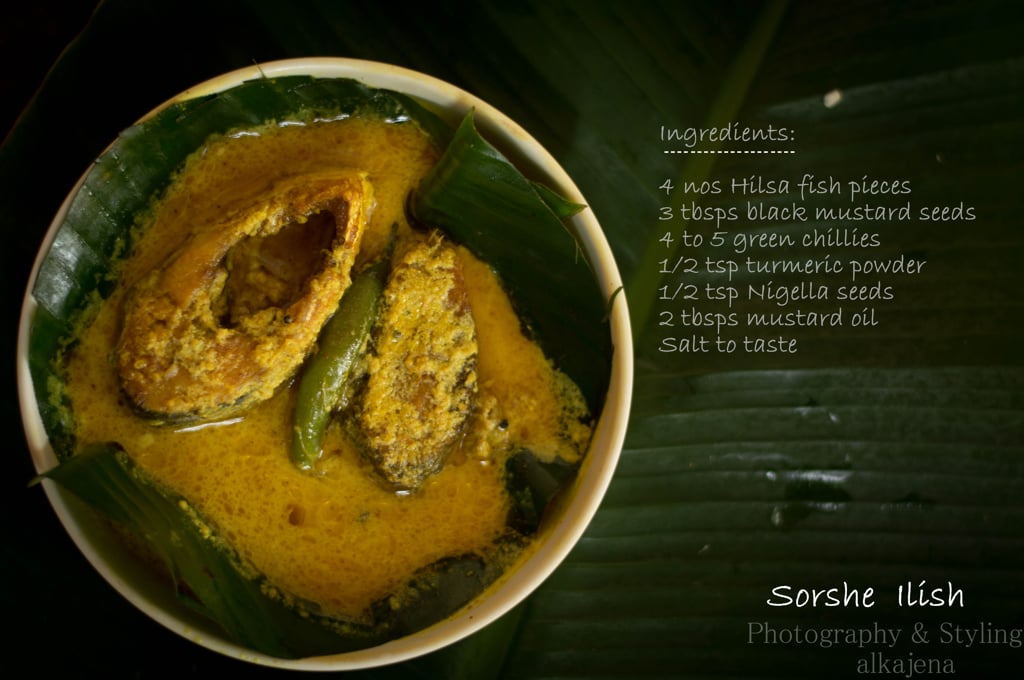 (Visited 745 times, 1 visits today)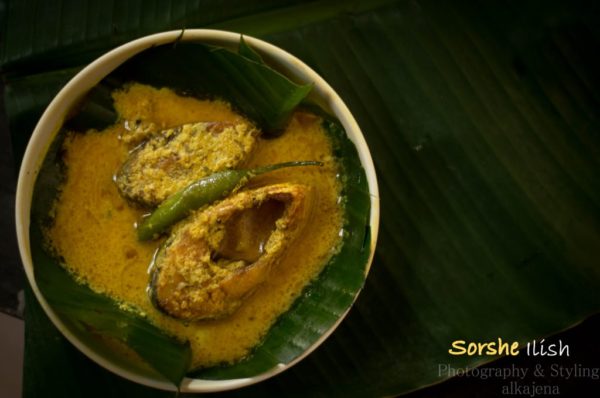 | | |
| --- | --- |
| | |
Soak the black mustard seeds along with the 3 green chillies in water for 30 minutes. Make a fine paste of it and keep aside.

Wash the Hilsa pieces and apply turmeric and salt to it and keep aside for 15 to 20 minutes.

In a pan, heat the mustard oil to it's smoking point and then lower the heat and fry the Hilsa fish pieces for 30 to 40 seconds on each side. keep aside.

In the same pan, add the nigella seeds and the remaining two green chillies slit lengthwise along with the mustard green chilli paste, turmeric powder, salt and 1/2 cup water.

Mix well and bring to a boil, lower the heat and add the fish pieces , cover and cook on low flame for 10 to 12 minutes. Once done, switch off the gas and drizzle some mustard oil over it and serve along with some hot steamed Rice.

You can adjust the water as per your taste.