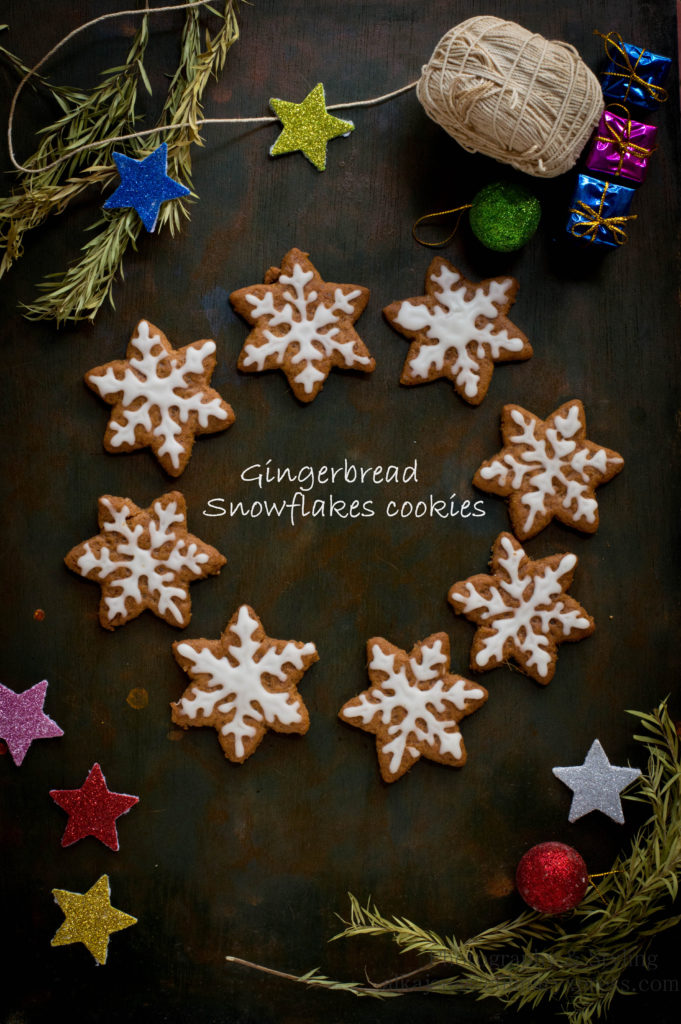 Gingerbread cookies which make terrific gifts for school parties and neighbors are a tradition at Christmas time. They look amazing when dressed up in royal icing . I like gingerbread cookies because of it's flavor and soft and chew texture. Classic gingerbread cookies recipe requires an unusual ingredient: molasses which is not available in many places.  If you don't have molasses at home, do not worry ,you can still make yummy gingerbread cookies without molasses.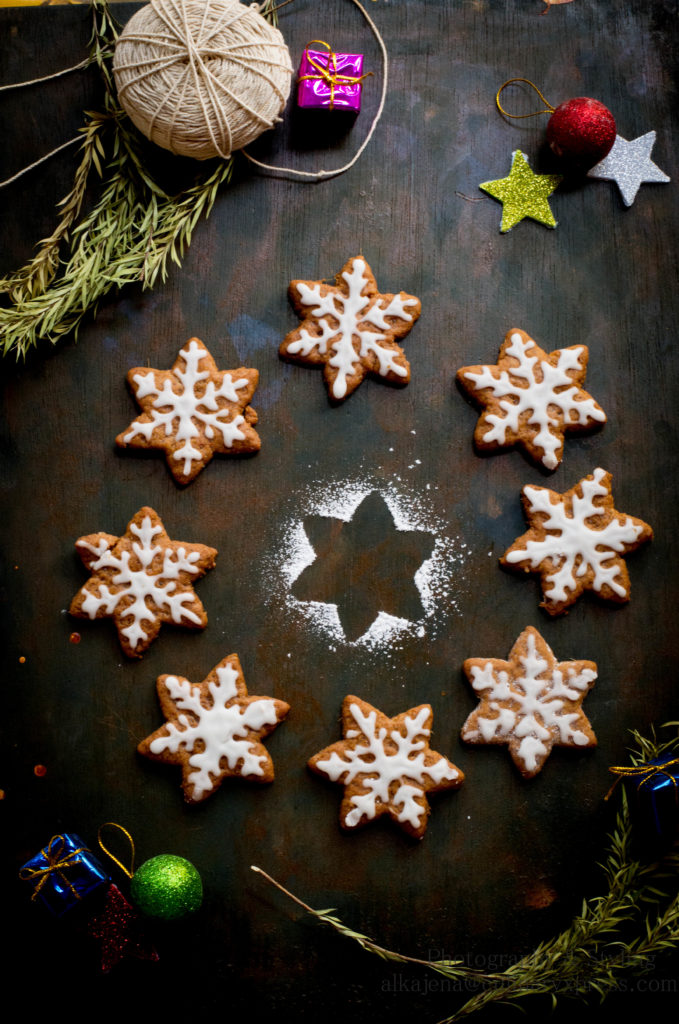 This gingerbread cookies recipe is very easy to make and doesn't require molasses. When I was baking these cookies, the whole house was filled with the smell of ginger, cinnamon and nutmeg.Nothing can go wrong when it comes to baking with ginger and spices during the winter.Warm holiday flavors like ginger, cinnamon, cloves, and nutmeg will tingle your taste buds in this classic recipe.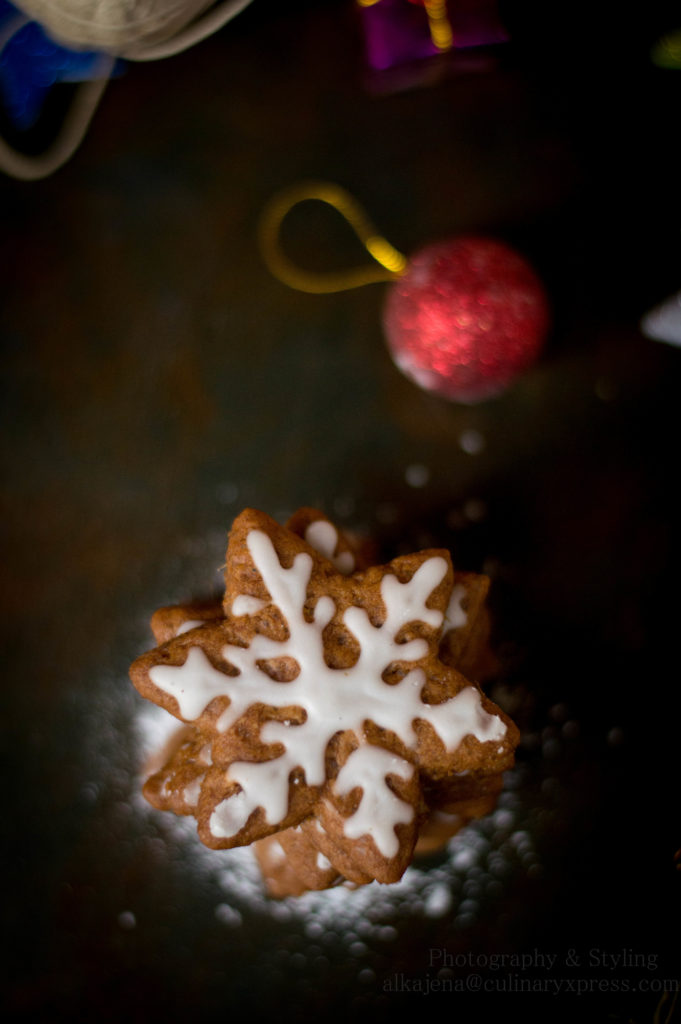 In a classic gingerbread cookies,molasses is used in the dough which gives the cookies a dark golden brown color. You can replace the molasses with honey which is a terrific substitute. This time I use jaggery in place of honey and dark brown sugar  which has  higher molasses content  I am really pleased with the flavor and color achieved with jaggery and dark brown sugar.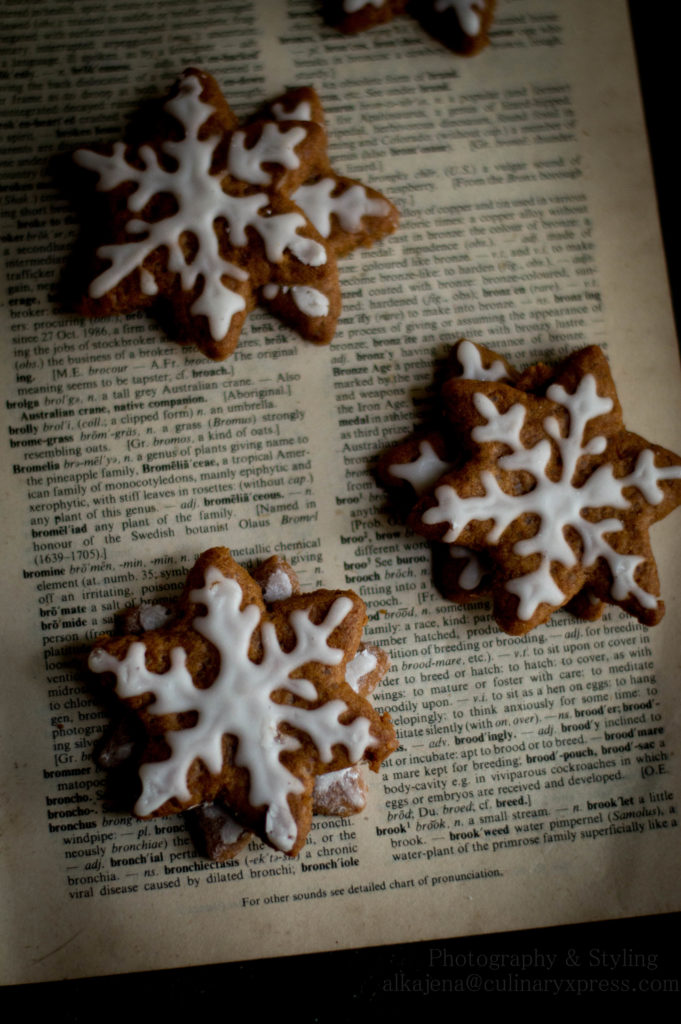 Once the cookies are baked, we can ice them with the icing of our choice.  We can have the gingerbread cookies without the icing also.  All we need is sprinkle some powdered sugar over it and enjoy. White sugar on brown gingerbread cookies looks so good also.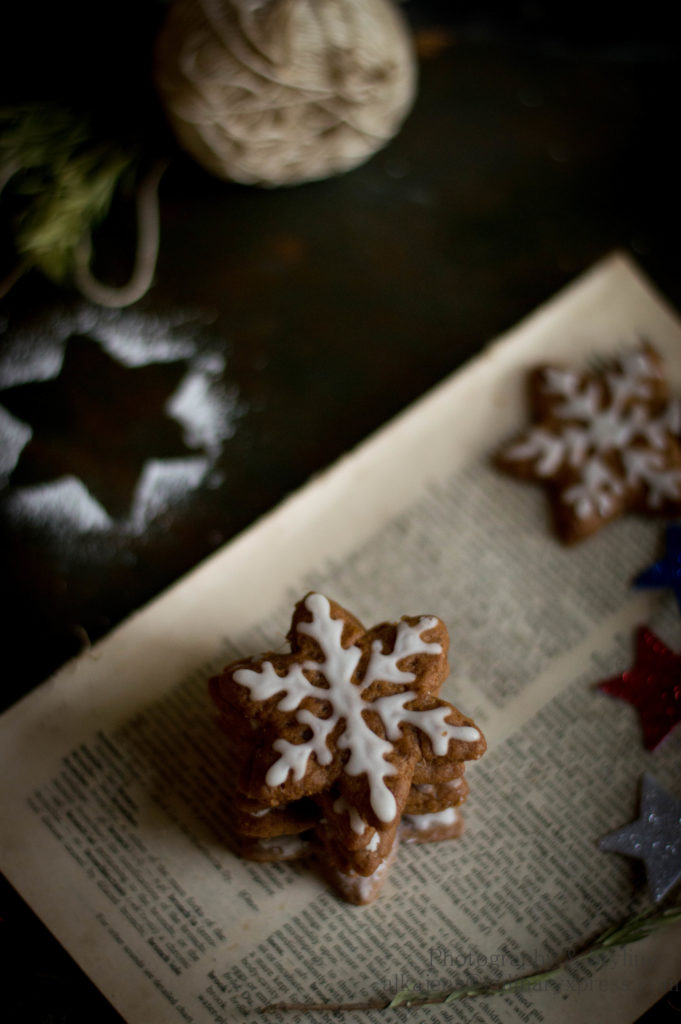 These are extremely melt-in-your-mouth yummy kind of cookies. They taste amazing regardless of the lack of molasses and hold their shape well as long as you bake them for exactly 8-10 minutes . They come out of the oven puffy and do not spread wide when baking. If you want it to keep its shape while baking– make sure to refrigerate the dough for at least an hour so that you you have chilled, solid dough . Otherwise, it will be far too sticky.
 After trying so many recipes of gingerbread cookies, this one has become my favorite. It's difficult not to love this recipe. The dough comes together beautifully,the flavor is awesome with ginger, cinnamon, all-spice, and cloves.The edges are crisp,the centers are soft and chewy, and they're so easy to decorate.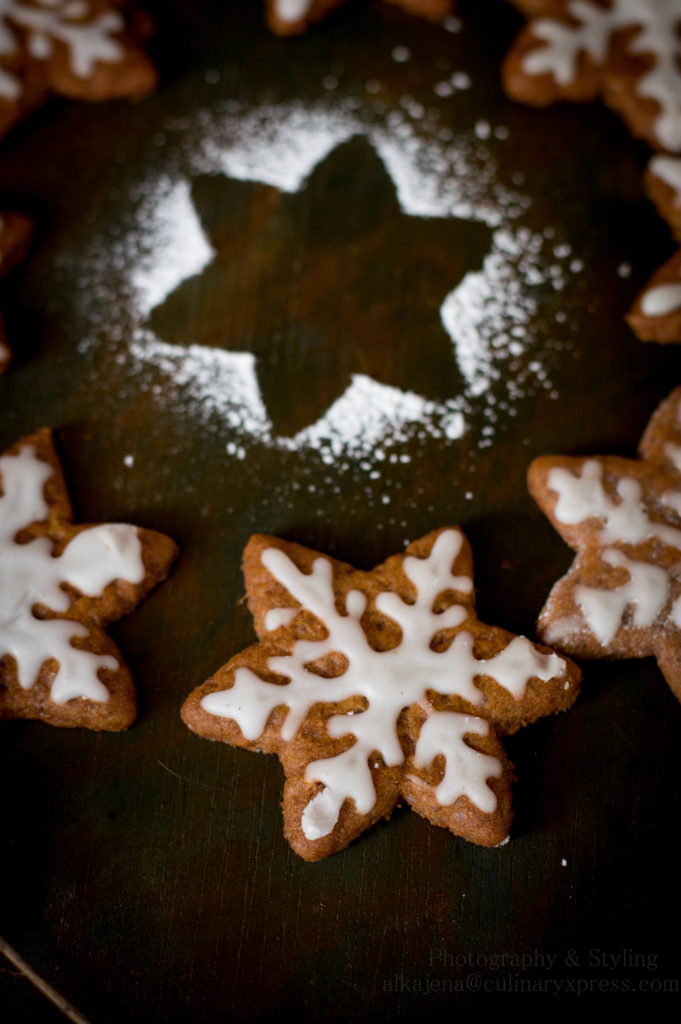 What else can you ask for, go ahead and make this eggless version of molasses free gingerbread cookie recipe.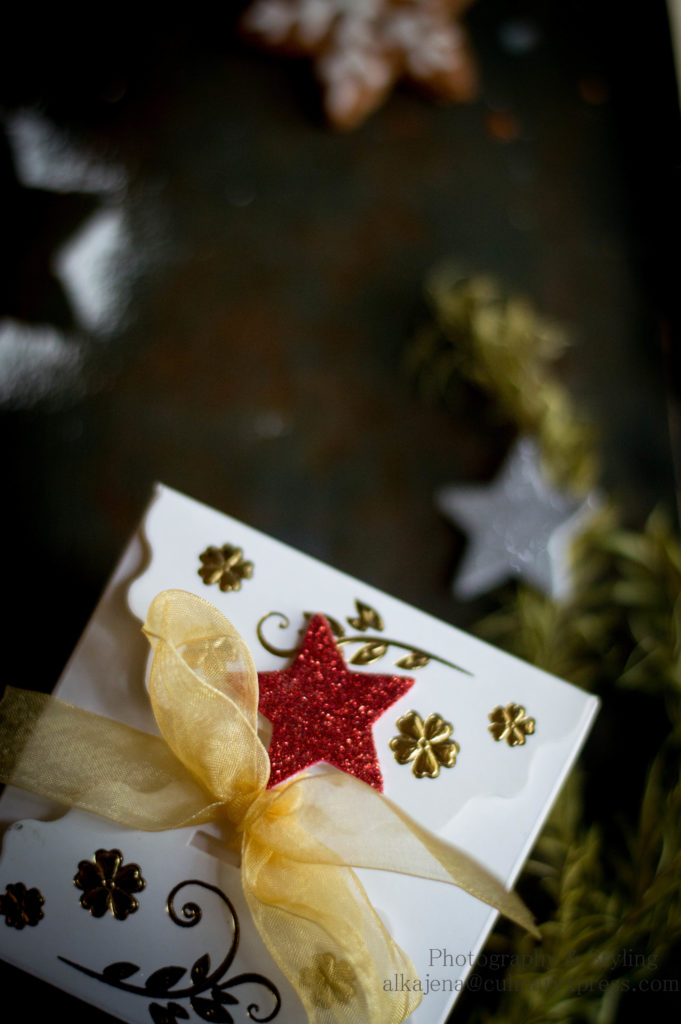 (Visited 446 times, 1 visits today)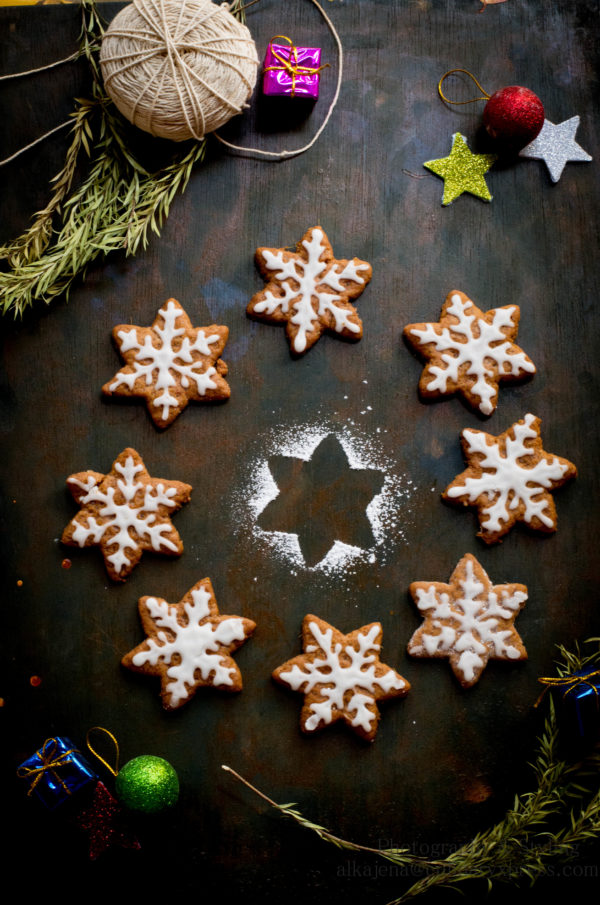 | | |
| --- | --- |
| | |
In a bowl, mix all purpose flour, salt, ginger powder, nutmeg powder, cinnamon powder, clove powder, baking soda and keep aside.

In another bowl, mix the oil , brown sugar, jaggery and maple syrup and whisk it well. Now add the dry mixture to this and mix well. The dough should be firm, if it is loose, you can add more flour to it.

After one hour, Preheat the oven to 180 degree . Line a baking sheet with parchment paper.

Now the dough will be hard and chilled.Remove and let it stand for 5 minutes on the counter top. Now keep the dough between two parchment paper and start rolling. Roll out the dough to a thickness of 1/4 inch.

As you roll , you will notice the dough being soft and sticky, now you can place the rolled out dough into the fidge till the oven is heated up properly.

Take out the dough from the fridge and tear the top parchment paper. Cut out the cookies using the cookie cutter and bake in the preheated oven for about 8 to 10 minutes depending on the size. take out carefully and place them on a wire rack to cool completely.

Once cooled, it will be firm. Repeat the process with the rest of the dough. While cookies are cooling, take icing sugar in a bowl and add milk little at a time to get a thick icing. the consistency should be thick and not runny at all.

Put that in the icing bag and once the cookies are cooled decorate as per your choice. I have decorated mine like snowflakes.
Note:
For easy handling, make sure the dough is well chilled before you roll it out.
Place the cut-out cookies onto a lined baking sheet about 1 inch apart.The cookies won't really spread, but you want to make sure they have enough room so that they do not to suck to each other .
The cookies only take about 8-10 minutes in the oven, which produces a soft cookie with slightly crisp edges.