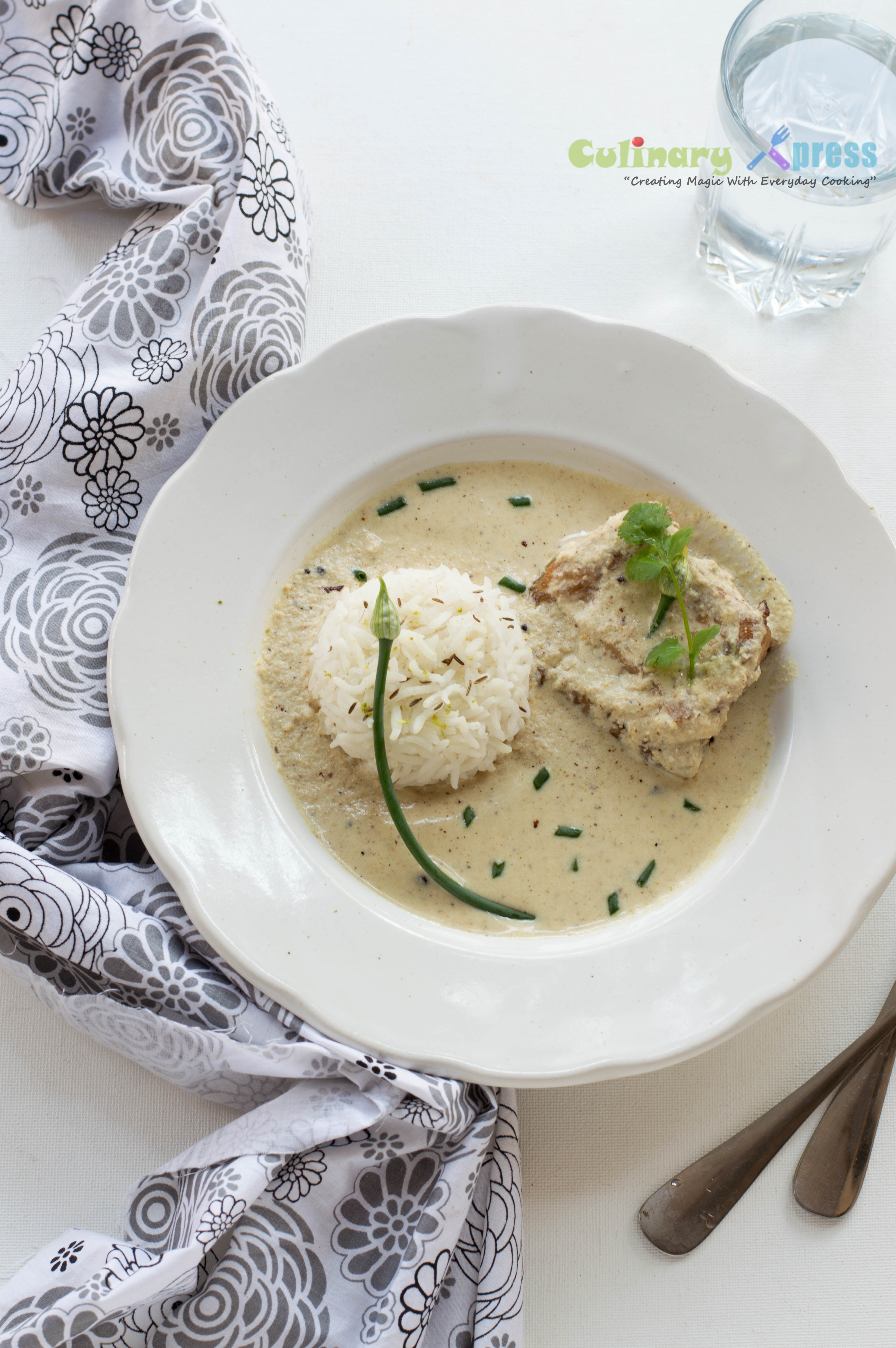 Fish is a great source of calcium, phosphorus, and minerals. Being fully loaded with omega-3 fatty acids and B2 it can help you to increase your brain power as well.I have a unique bond with fish from childhood, especially the fresh water ones. It is an integral part of our culture. Our meal never gets complete without the mention of  fish cooked in home style. I can guarantee you that the aromatic delicacies will get you hooked.  The most common fishes we used on daily basis are Rohi, Bhakura or Katla, Magura, Bhetki and Shingi to name a few.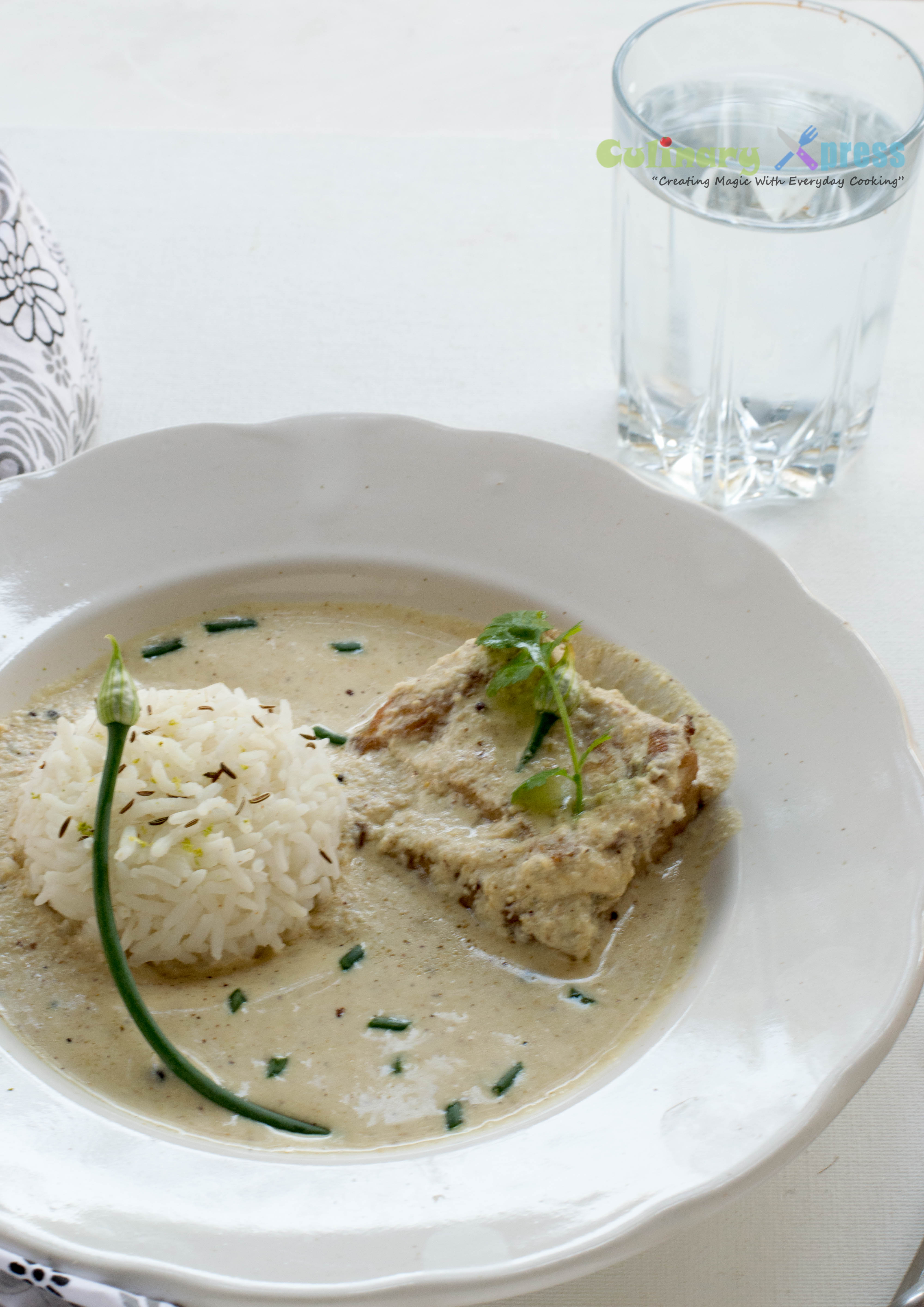 Mustard oil, mustard seeds , garlic, panchphutana or five spices are three important ingredients in the odia cuisine.There are numerous ways of cooking fish depending on the texture, size, fat content and bones. It could be fried, roasted in a spicy tomato based gravy known as lal jhola, a mustard based sauce with green chillies and posto (poppy seeds), with seasonal vegetables, or even cooked with yogurt.You can check some of the fish preparation like 
Sorshe Ilish,
Macha Besara,
Bhapa Mach,
Meen Molee, DAHI MACHA, Macha Tarkari, PATRANI MACHCHI, Masor Tenga
 for reference.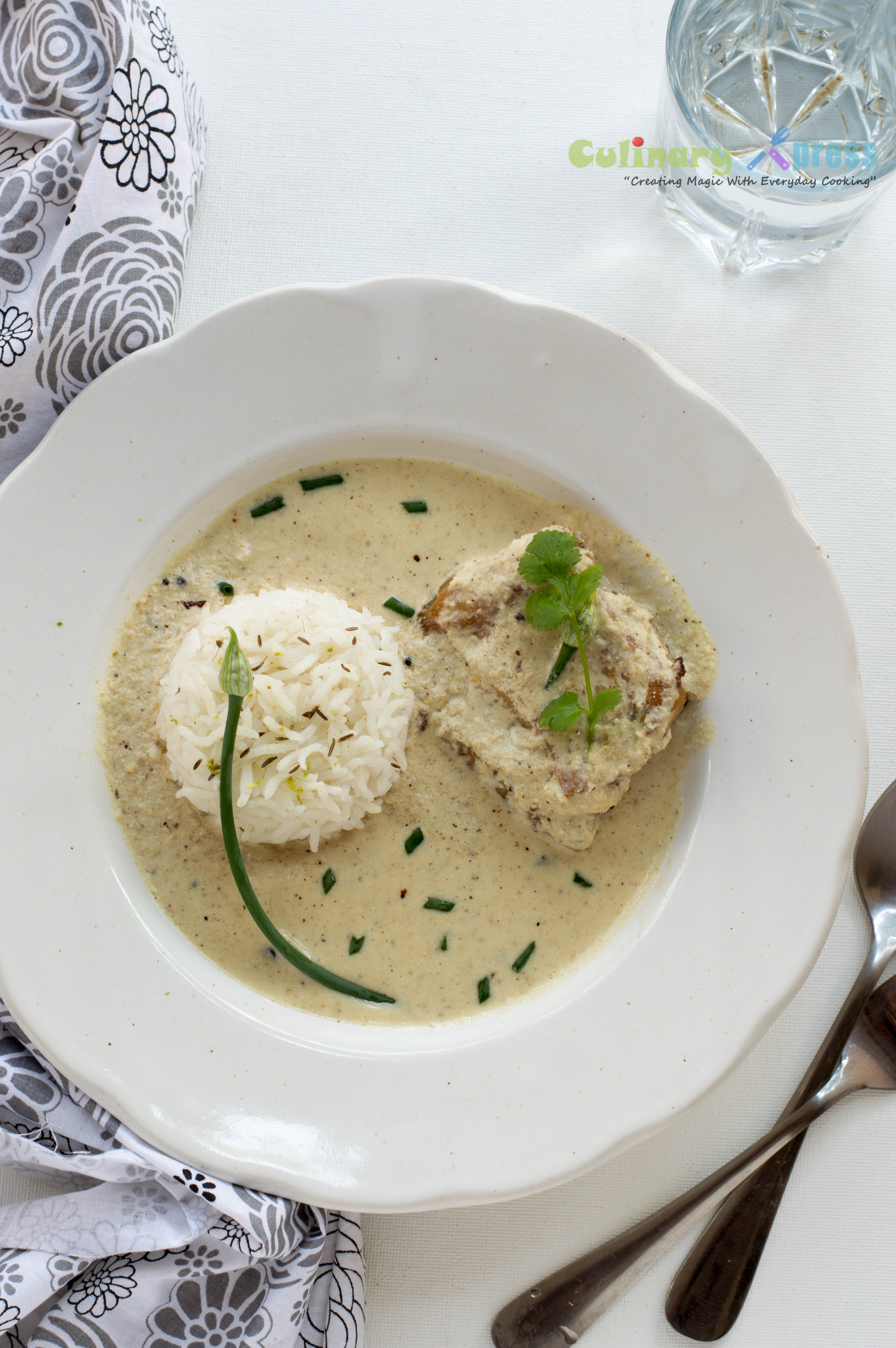 It has been a while since I made a post on fish .Not that I've not been eating my staple diet . Just that I make something quickly before leaving for office and donot have the time to click the pictures. This  fish curry in a thick, delicate yet spicy gravy laced with the aroma of green chilies will take your breath away. Silky, creamy and smooth from all the poppy seeds, yellow mustard and coconut paste that gives this dish a distinct flavour.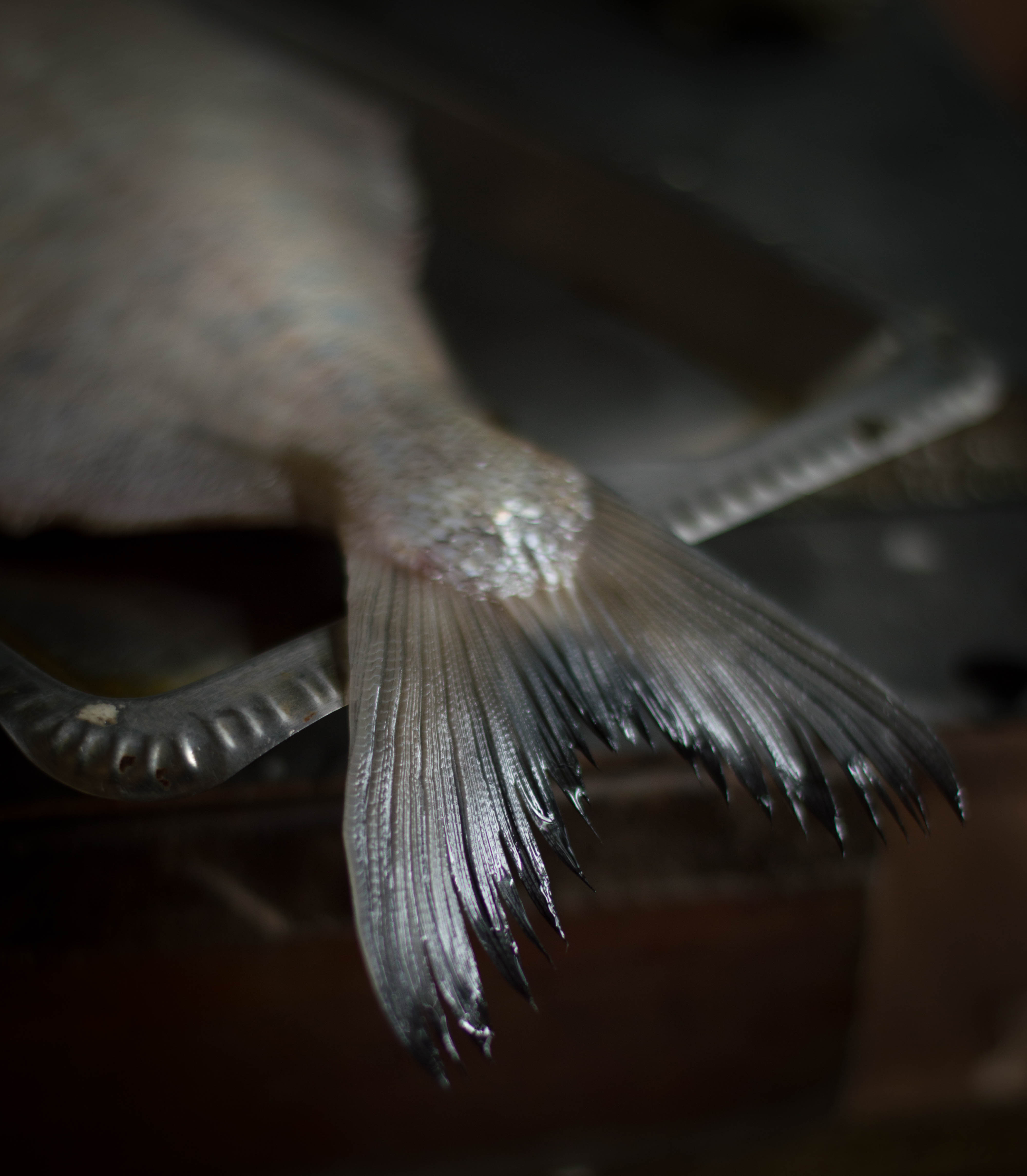 My love for everything white that made me develop this recipe. Try using any white fish that does not have overpowering smell. I mostly cook it with Katla. This dish is supposed to be creamy, very light coloured. But if you like more colour,  add more chilli powder and turmeric . But I like it the lighter way.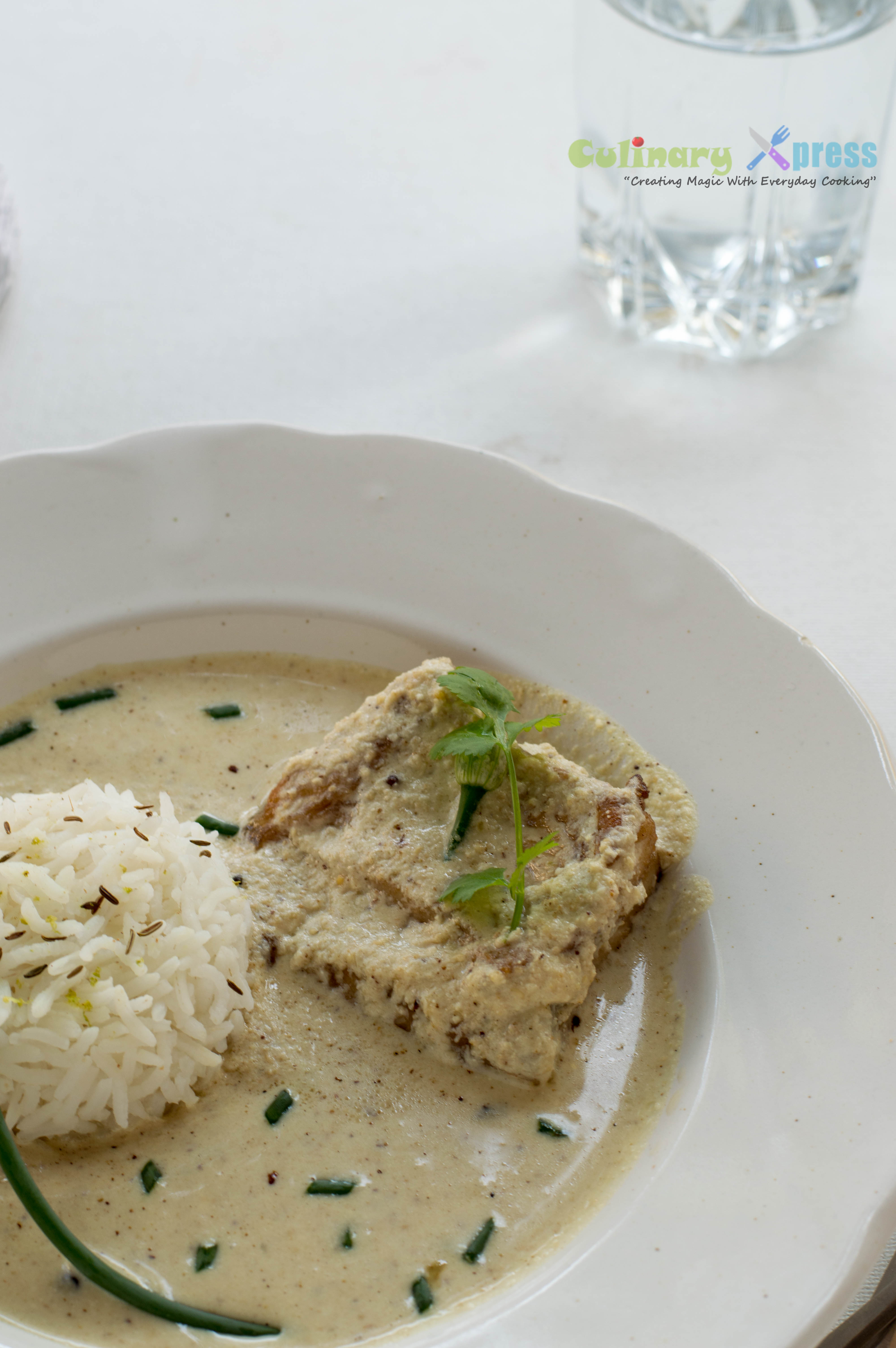 (Visited 868 times, 1 visits today)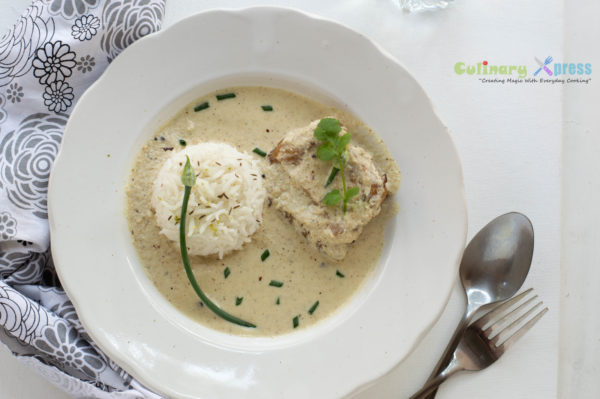 | | |
| --- | --- |
| | |
Wash and clean the fish and apply some salt and lemon juice and keep aside for 10 minutes.

Soak the poppy seed, yellow mustard in warm water for 30 minutes. Grind along with garlic, chillies and grated coconut to a fine paste and keep aside.

Heat 1 tbsp oil in a skillet and shallow fry the fish on both sides for 1 minutes on each side. keep aside.

In the same pan, add the nigella seeds and once it splutters, then lower the heat and add the poppyseed, mustard, green chilli and coconut paste, fry till you see oil coming out of it. Now add the whisked curd, salt and water and keep stirring continuously so that the curd doesnot curdle.

Once the gravy starts boiling,add the fish pieces to it and cook for 1 more minute . Turn off the heat and sprinkle some spring onion on it.

Serve with steamed rice for better result.