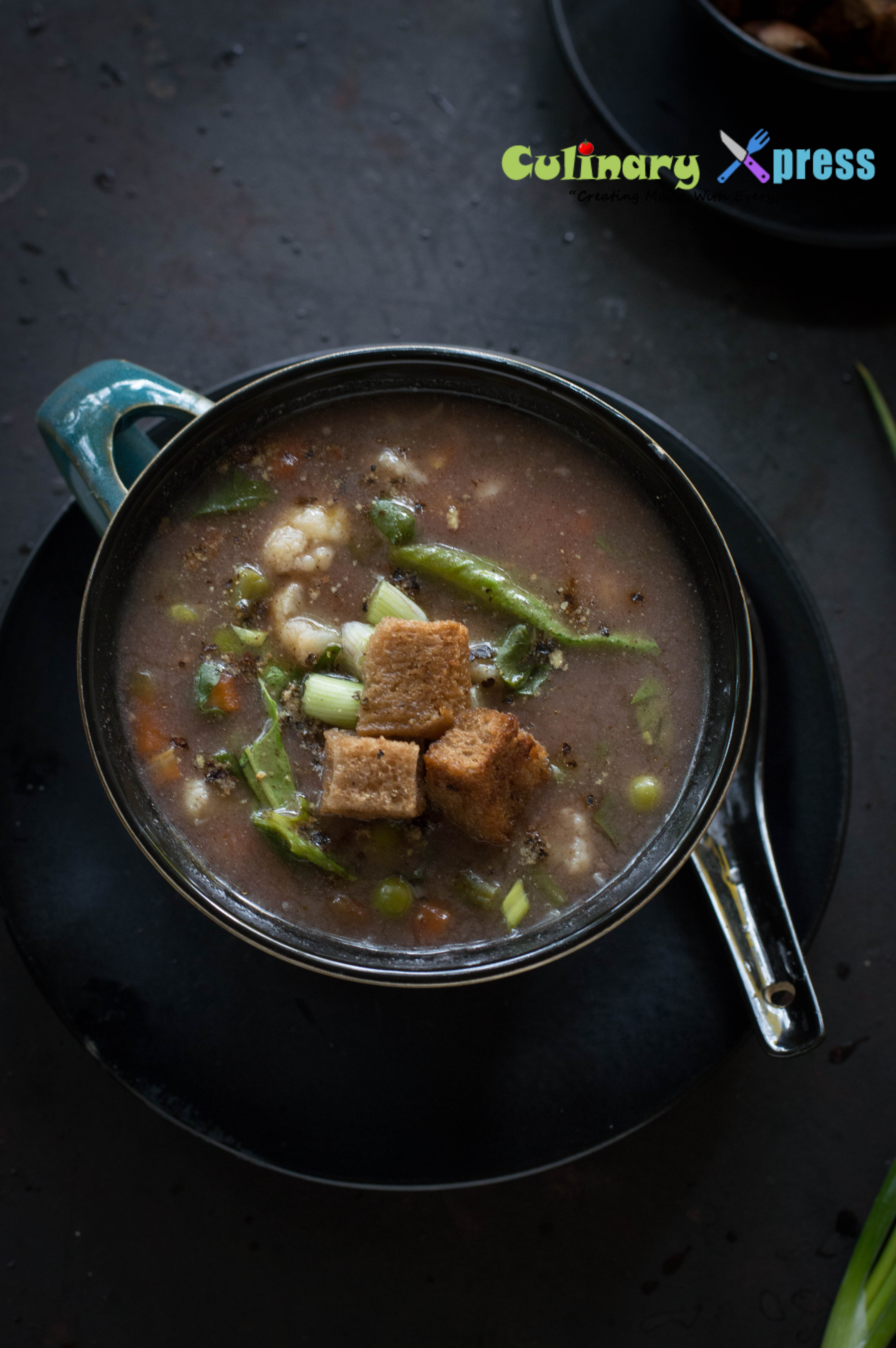 If you are looking for a healthy appetizer recipe which is loaded with nutrients, then Finger Millet Soup is a must try dish for you. You can relish the enticing flavor of the Soup by having it with brown bread .This Finger Millet Soup made with carrot, spring onion, beans, peas is perfect for someone who is trying to loose weight.
Before getting onto the recipe, let me disclose I got this Finger Millet powder from a small stall in the Exhibition for Meditional Plants conducted by the State Government. Finger Millet/Ragi/Mandia are high in nutrition, capable of growing in harsh climatic condition. They are high in dietary fiber, low glycemic index, gluten free, and help in sugar and cholesterol management.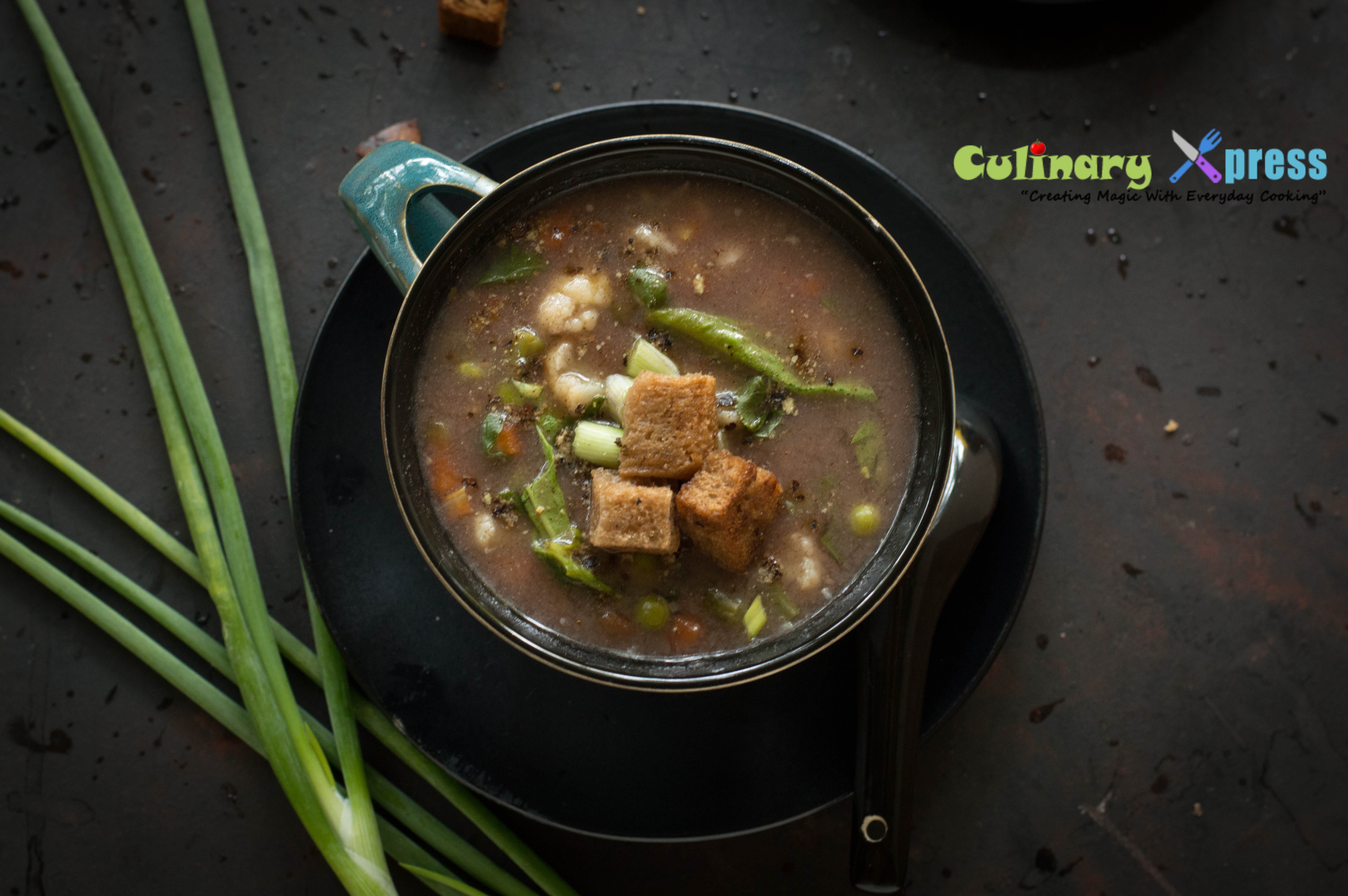 I made this simple soup with some winter vegetables and black pepper which tastes great. The finger millet added a lot of flavor and nutrition to the regular vegetable soup. You can make this same soup with any millet you have on hand.  A hot broth makes you feel so good anytime you drink it. It is a complete meal by itself.
Ingredients:
1 tbsp finger millet flour
1/2 cup vegetables like Cauliflower florets,Beans,Carrot, peas, tomato
1 Onion
4 to 5 cloves garlic
10 to 12 baby spinach
1 tsp salt
1 tsp Black pepper powder
2 to 3 cups of Water
1 tsp oil/butter
Instructions:
Chop all the vegetables in small pieces and keep aside.Finely chop the onion and thinly slice the garlic.
Make a thin paste of finger millet flour mixing with enough water. Keep it ready.
Heat oil or butter in a pan and add finely chopped onion. Saute the onions constantly till they turn translucent. Next add in the chopped garlic and saute for a while.
Now add all the chopped vegetables ,salt saute on high heat for a minute.
Add 3 cups of water to the vegetables and bring it to a boil. It will take five minutes to cook the vegetables.The idea is not to cook the vegetables till mushy. They should retain some crunch in them.
Then add the thin finger millet mix to it and stir immediately.You will notice the soup will become thick because of the finger millet paste. Cook for 5 more minutes stirring continuously to avoid lumps.
Add the baby spinach and pepper powder. Finally combine everything well and your healthy and filling finger millet soup is ready to serve.
Serve with some brown bread croutons and spring onion on top.
(Visited 164 times, 1 visits today)