ENDURI PITHA is made of black gram, rice flour, coconut, jaggery, black pepper and steamed in  turmeric leaves . This light snack is traditionally offered to Lord Jagannath for his breakfast known as "Sokalo dhupo" .Enduri Pitha is mostly prepared during Prathamastami and Manabasa Gurubara.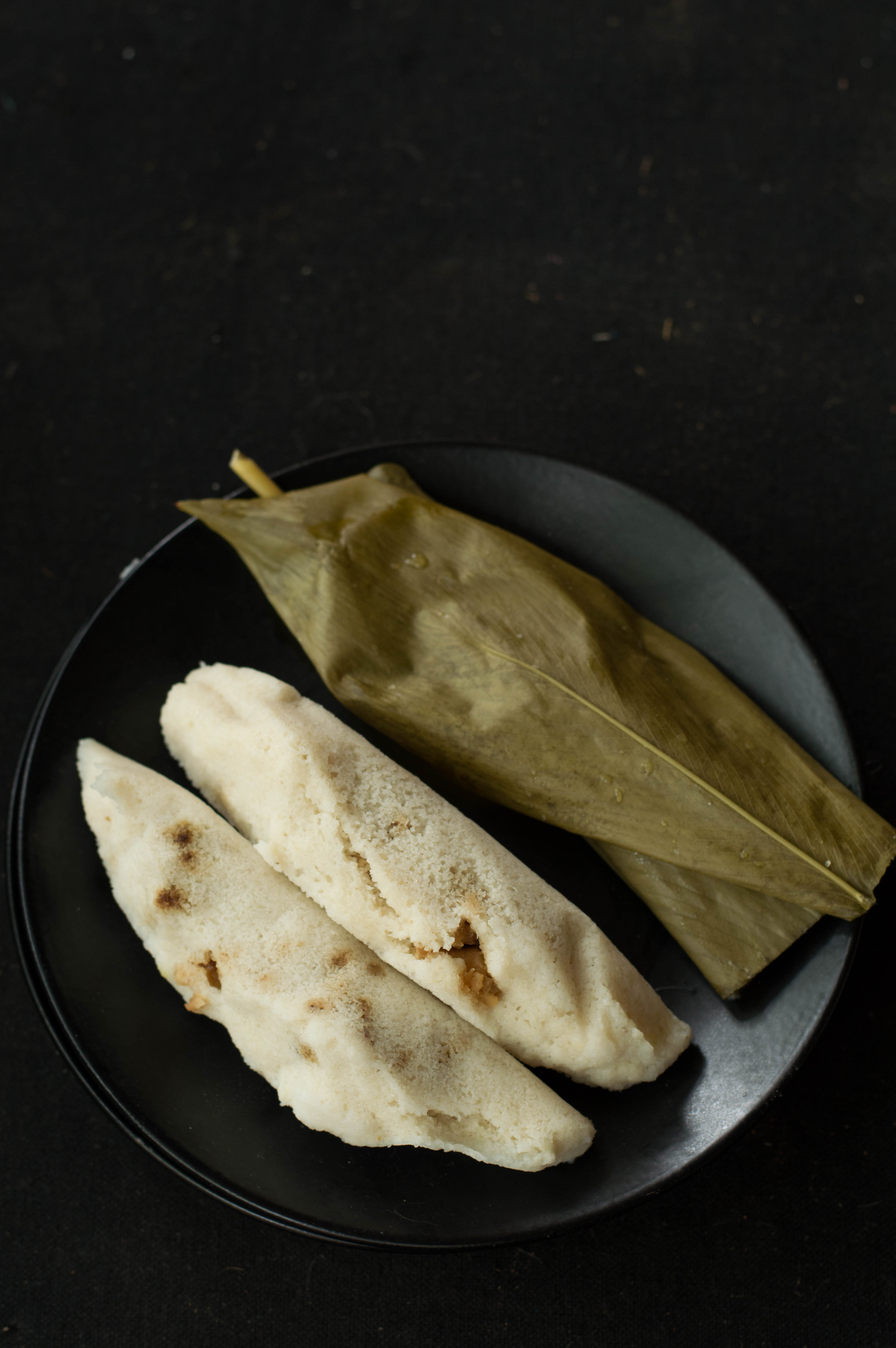 Prathamastami is celebrated  in Odisha for the life and prosperity of the eldest child. Since the celebration falls on the eighth day ( Krushna Pakshya) of the month of Margashira and is done for the eldest child or the first child, it is widely known as  – Prathamastami. On this occasion the eldest child of the family is given new clothes and is made to sit on a wooden pedestal (Pidha). In front of him/her Purna Kumbha is placed on handfuls of paddy. Above it a branch of mango leaves and a coconut is placed. Then, the mother or any other elderly lady wishes him /her long-life and good health by praying Sathi Debi, the Goddess who protects children from all kinds of evils. The main delicacy of the day is Enduri Pitha and Khiri which is offered to the deity.In this occasion all the necessary items required for the rituals are given by the child's maternal uncle.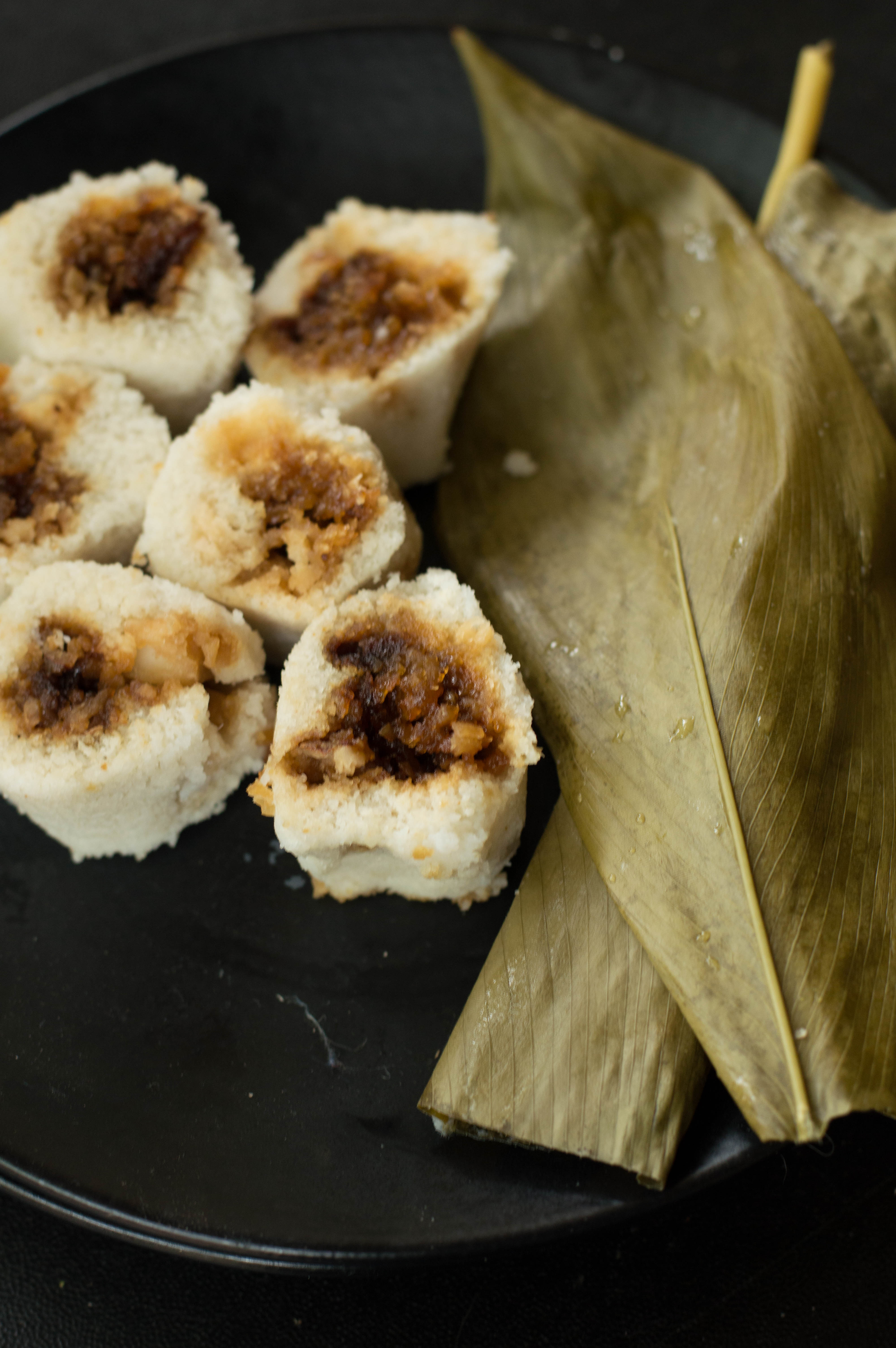 This traditional delicacy is incomplete without the Turmeric leaves .Fresh turmeric leaves are found  in  almost every backyard of odia households .Its leaf is aromatic and it gives a distinctive flavour to food.  This pitha is made by putting a little batter on a turmeric leaf and flatten it with hand, then some coconut and jaggery stuffing is placed on the batter and  the turmeric leaf is folded lengthwise in such a way that the stuffing gets sandwiched in between two layers of batter. After which it is steamed in a steamer.

(Visited 977 times, 1 visits today)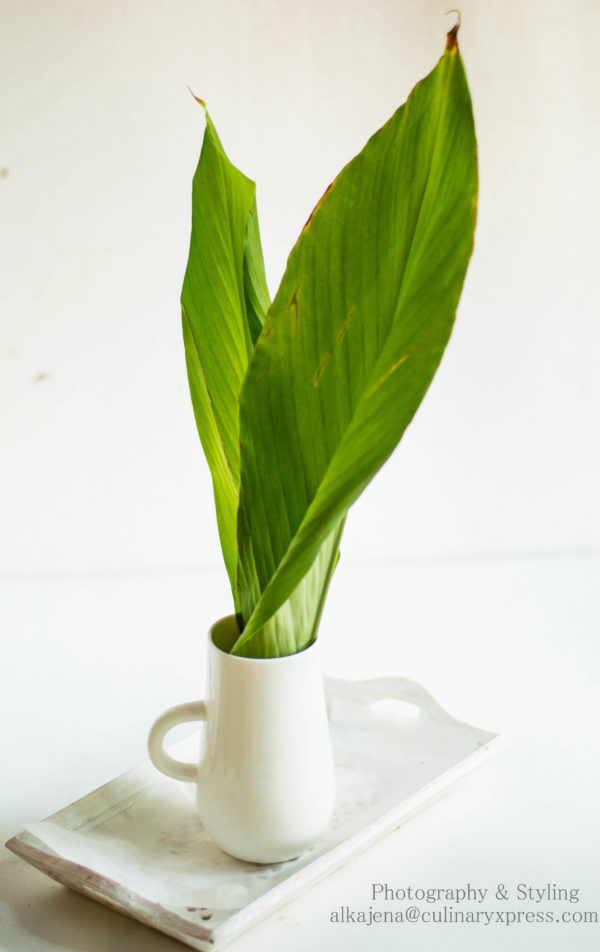 Passive Time

5 to 6

hours
Passive Time

5 to 6

hours
Soak rice and black gram dal separately.Wash the same thoroughly and then grind them separately into a thick batter. It need to be a little coarse.

After 2 hours add rice batter and black gram paste together and mix well with salt and leave the batter for fermenting overnight.

For stuffing, place a frying pan on medium flame. Put the scrapped coconut and jaggery.Stir and fry the same till it becomes a little dry for about 5 to 10 minutes. Then add cardamom powder, and ground black pepper powder.

Heat water in Steamer. Bring to a boil.To prepare the pitha take one whole green turmeric leaf. cut into 2 equal half.Put a little batter on the leaf .

Spread some stuffing over it evenly.Fold the turmeric leaf lengthwise in such a way that the stuffing gets sandwiched between the batter.

Tie a thread around the folded leaf to keep it secured if the leaf is a little short, but here I have not used the thread.Place this leaf in the steamer and cook for 10 minutes or till done. You can check it by piercing a spoon and if it comes out clean, then it is done.

The Enduri Pitha is ready. Let it cool.Take out the turmeric leaf and serve it with Kheer and curry of your choice. You can eat it like this also.