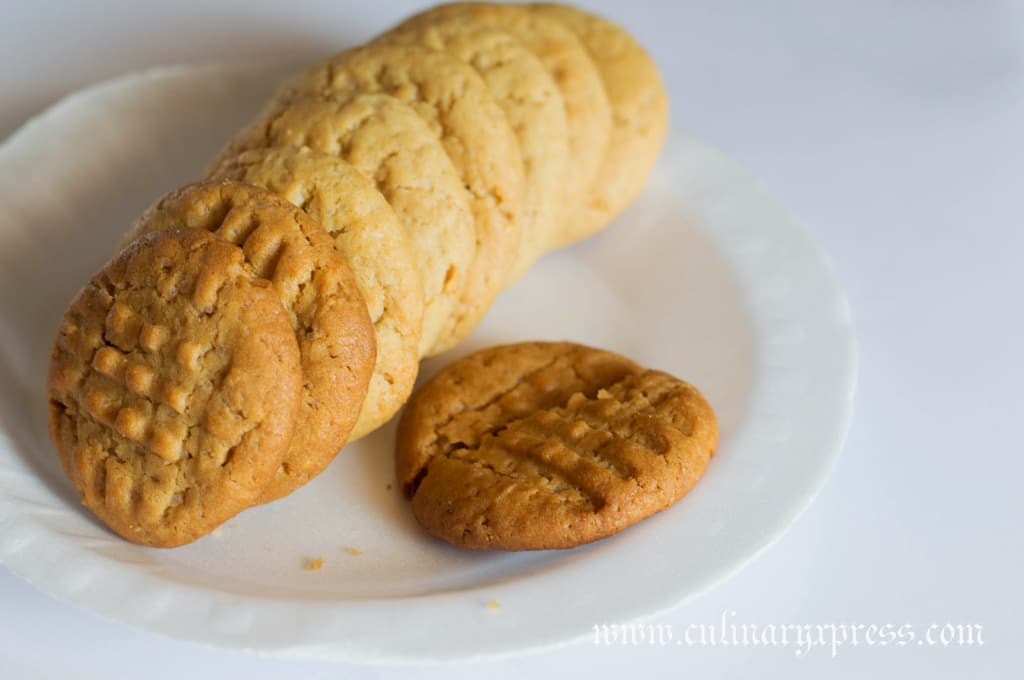 Peanut butter, popular in many countries, is a food paste made primarily from ground dry roasted peanuts. Peanut butter is a fairly "balanced" energy source in the way that it supplies all three macronutrients. A 100g portion of peanut butter contains :
Carbohydrate: 20 grams of carbs (13% of calories), 6 of which are fiber.
Protein: 25 grams of protein (15% of calories), which is quite a lot compared to most other plant foods.
Fat: 50 grams of fat, totalling about 72% of calories.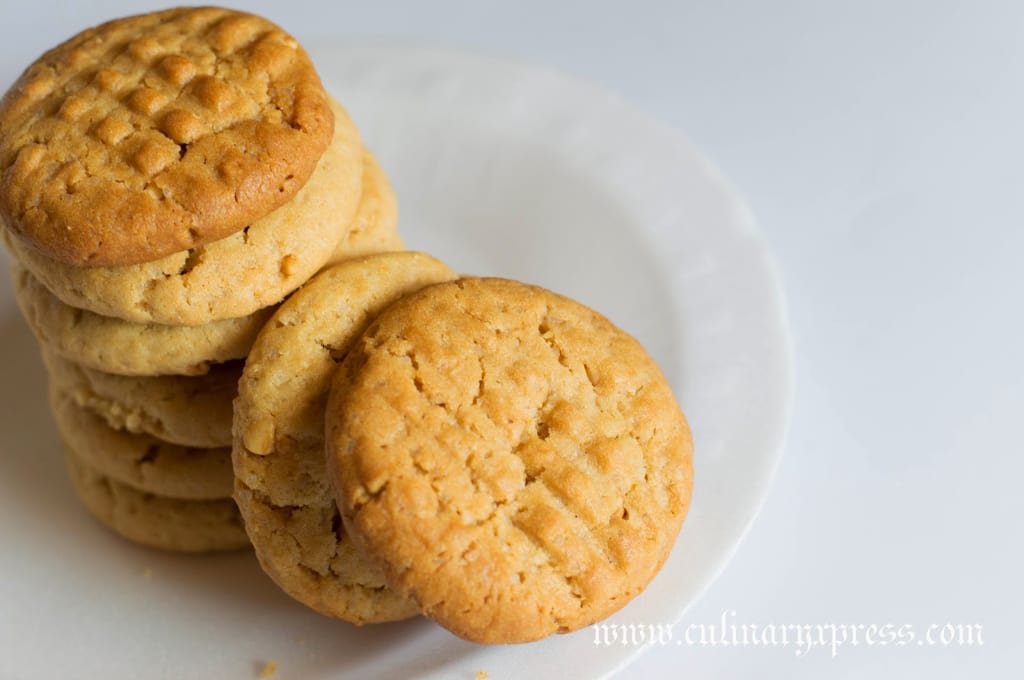 (Visited 550 times, 1 visits today)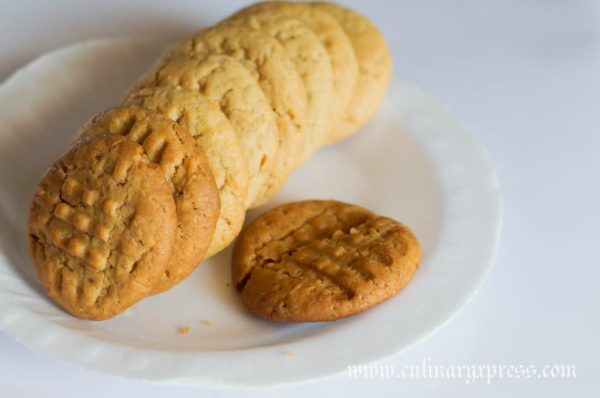 | | |
| --- | --- |
| | |
Preheat the oven to 180degree C for at least 10 minutes.

Line two baking sheets with parchment paper.

Take all purpose flour, baking powder, baking soda and salt in a bowl. Mix it well so all get incorporated. Keep it aside until needed.

Take soften butter in a large enough bowl.Whisk it till it gets smooth and cream. Add sugar.

Again beat it till get smooth, creamy and fluffy. Add peanut butter.

Again beat it till get mixed. Add milk. Beat it till mixed. Add flour mixture. Beat it until incorporated

Keep the batter in the freezer  for 15 minutes.

Now make tablespoon size balls from the batter and arrange them on prepared cookie sheet.

Place them about 1 ½ -2 inches apart from each other because they will spread a little.

Now using the fork make crisscross pattern. Do the same for all the cookies. Bake them in preheated oven for13-15 minutes or until the cookies are lightly browned around the edges. Let it cool in the cookie sheet for 5 minutes.Baking time may vary. Then remove it to the cooling rack and let it cool completely. Then store in air tight container.