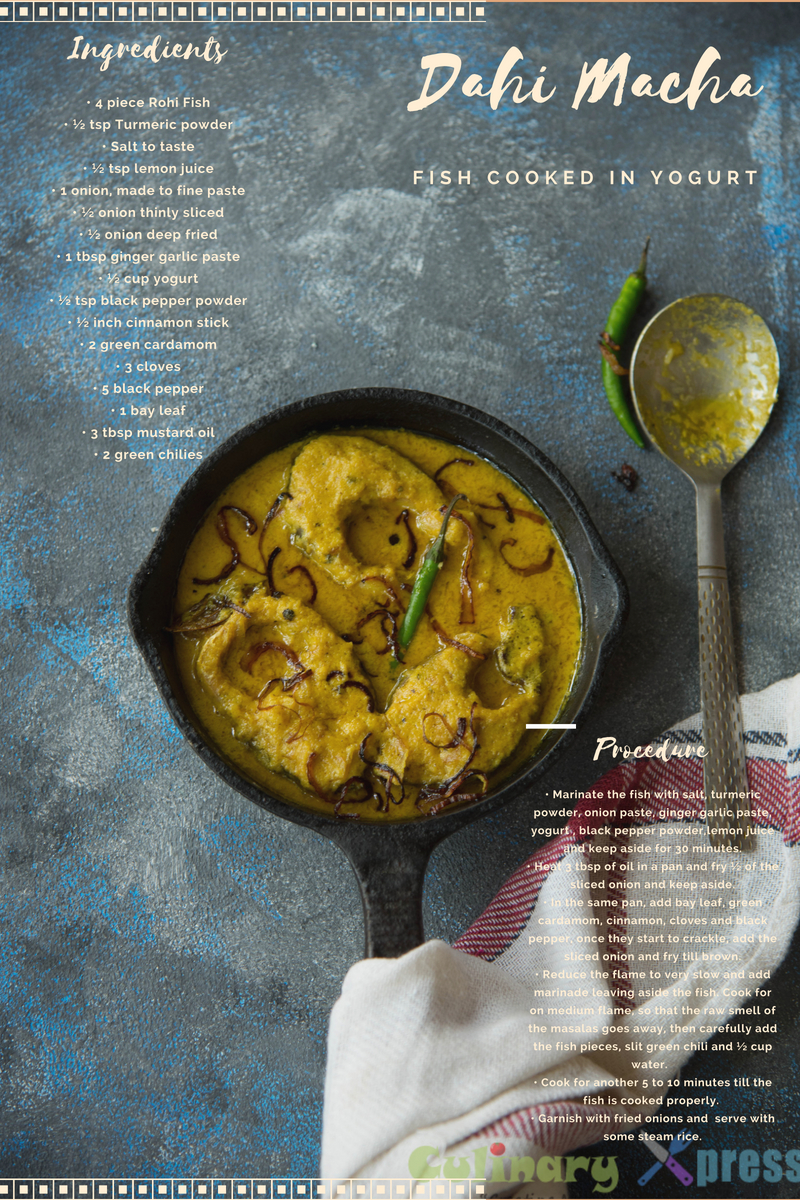 Dahi Macha/ Doi Mach – literally translates to fish in yogurt sauce where Marinated Rohu fish pieces are cooked in a yogurt based gravy which is robust, slightly spicy and delicately sour with the curd . The fish is really tender and soft having absorbed the wonderful flavors of the gravy. This simple Dahi Macha is adopted from @the_foodiechef ·
Dahi Macha is a delicious yoghurt base recipe with Rohu Fish . Large pieces of Rohu fish is cooked with other spices and blended yogurt and is simmered to perfection.It is easy to cook and perfectly spiced . Every household has different way to prepare this . Some people fry the fish before cooking and some donot . Remember to cook this Dahi Macha with larger fishes like Rohu which weighs more than 3 to 4 kgs and the yogurt should be creamy, fresh and not very sour.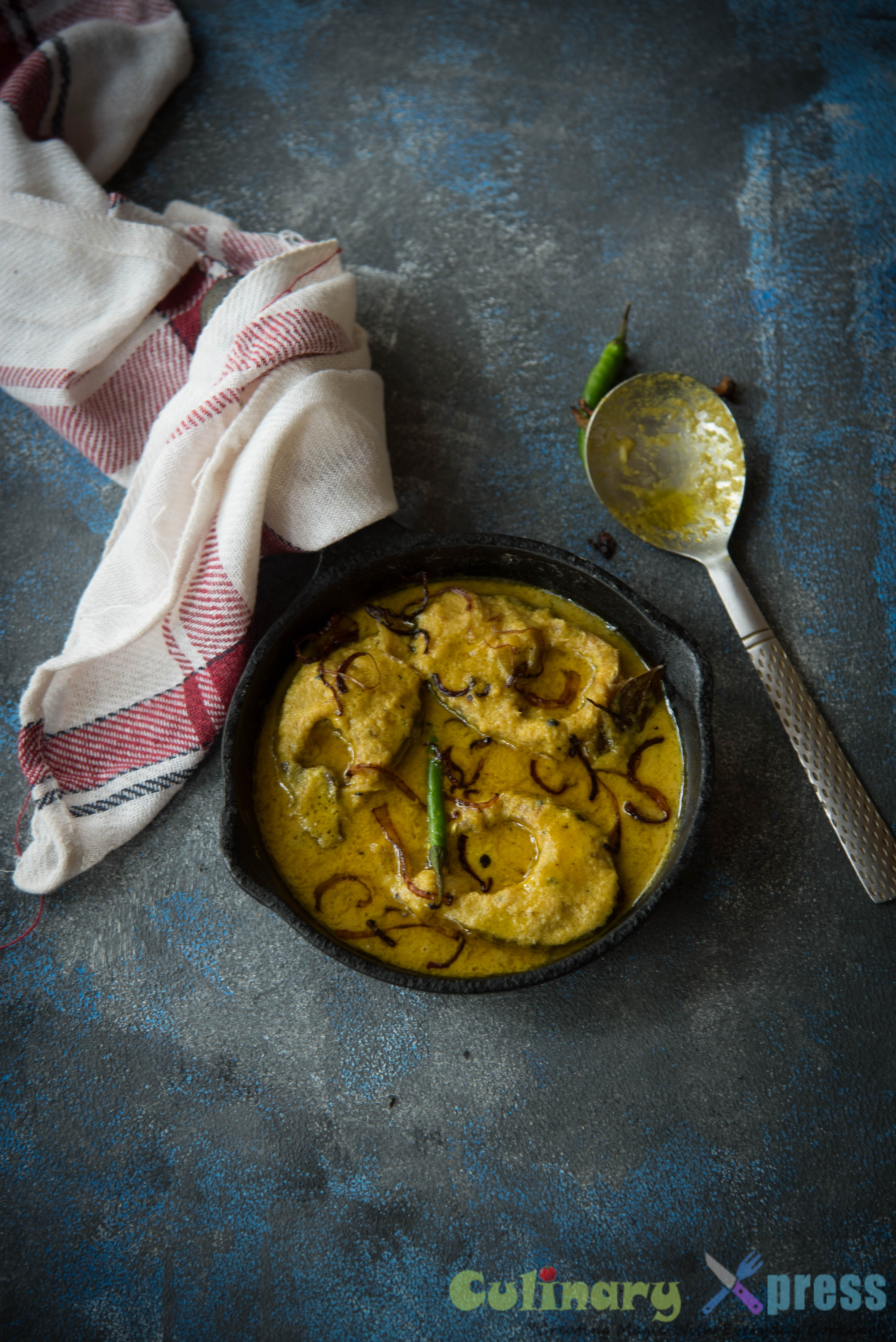 Ingredients For Dahi Macha
4 piece Rohi Fish
½ tsp Turmeric powder
Salt to taste
½ tsp lemon juice
1 onion, made to fine paste
½ onion thinly sliced
½ onion deep fried
1 tbsp ginger garlic paste
½ cup yogurt
½ tsp black pepper powder
½ inch cinnamon stick
2 green cardamom
3 cloves
5 black pepper
1 bay leaf
3 tbsp mustard oil
2 green chilies ·
Let's make it:
Marinate the fish with salt, turmeric powder, onion paste, ginger garlic paste, yogurt , black pepper powder,lemon juice and keep aside for 30 minutes.
Heat 3 tbsp of oil in a pan and fry ½ of the sliced onion and keep aside.
In the same pan, add bay leaf, green cardamom, cinnamon, cloves and black pepper, once they start to crackle, add the sliced onion and fry till brown.
Reduce the flame to very slow and add marinade leaving aside the fish. Cook for on medium flame, so that the raw smell of the masalas goes away, then carefully add the fish pieces, slit green chili and ½ cup water. ·
Cook for another 5 to 10 minutes till the fish is cooked properly.
Garnish with fried onions and serve with some steam rice.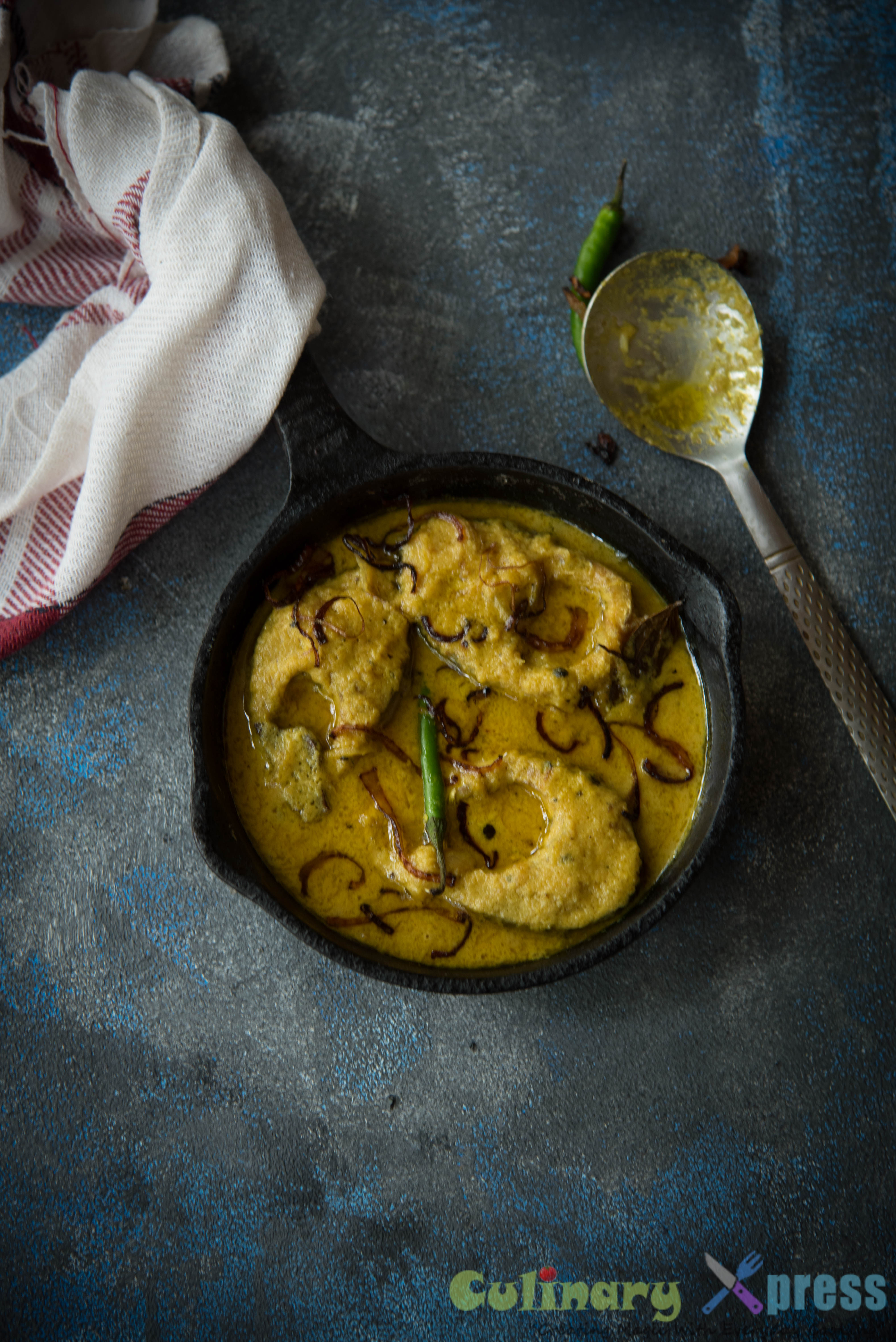 (Visited 146 times, 1 visits today)