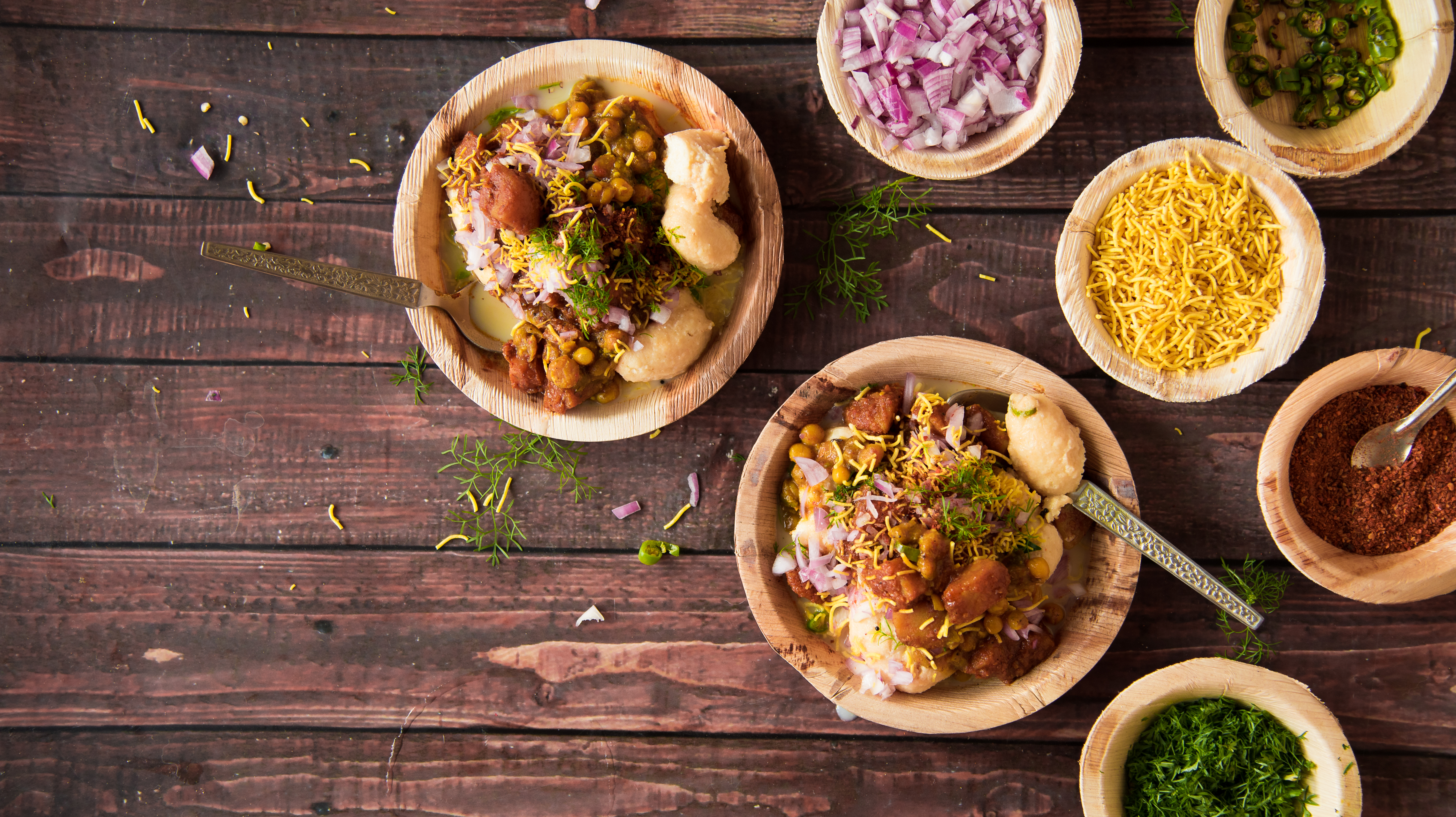 The millennium city of Cuttack is famous for various reasons – silver filigree work, Historical Barabati fort, Famous Barabati stadium among others. Besides this, Cuttack is famous for one more thing and that is the 'Dahibara-aloodum'.The name itself conjures up thousands of memories and for anyone who's ever been to Cuttack or hails from the same, needs no intro to this legendary street food – Dahi Bara Aloo Dum and Guguni, mostly known as "Dahi Bara Aloo Dum". "Aloo dum Dahi bara", A wholesome meal in itself is said to be the staple food of Cutkis.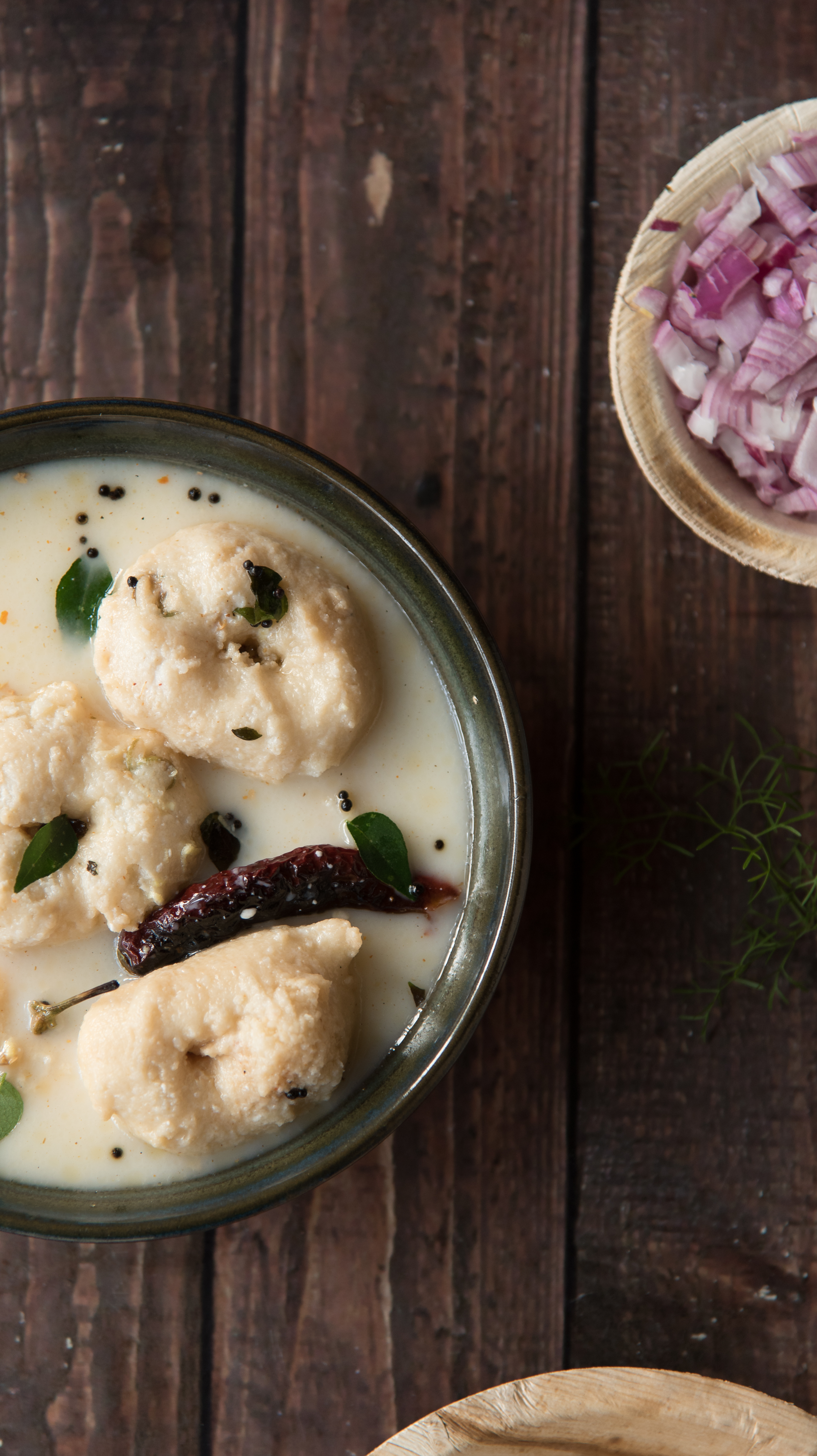 1 cup skinless urad dal
1 Tsp mango ginger (grated)
2 no green chili
2 tbsp chopped coriander leaves
Salt to taste
2 cups of refined oil for deep frying
1 cup Thick yogurt
2 cups water
Salt to taste
For tempering:
Oil 2 tsp
Mustard seeds – 1 tsp
Red chili 2 no
Few curry leaves
Method:
Wash and soak the urad dal overnight. Strain the water; grind the urad dal into a smooth paste by adding very less water.You need not beat the batter if using wet grinder but if you use a mixie , then you need to beat the urad dal batter till it turns smooth and fluffy.Add chopped green chili, grated ginger, salt and mix well.
In the meantime mix the yogurt with 2 cups of water and  Add green chilies and mango ginger and mix well.
Heat oil in a wok. Apply water in your palms, take a small amount of batter and flatten it. Make a small hole in the center and drop it in the hot oil. Fry the varas till they turn golden brown from both sides. Drain the oil, and drop the varas in hot water.
After 15 minutes, take the varas out from water, press gently to squeeze out water.Drop the varas in prepared curd.
Heat oil a tadka pan.Add mustard seeds, dry chili. Let the seed splutter.
Add curry leaves, sauté for a second.Pour this tadka on the dahi vada.
Mix once. Let it sit for 1-2 hours
Aloo dum
500 gms medium sized potatoes
2 large onion paste
1 cup of Tomato puree
2 tbsp of ginger garlic paste
½ tsp of fresh garam masala
1 tsp of coriander powder
1 tsp cumin powder
2 tbsp of red chili powder
½ tsp of turmeric powder
1 no of bay leaf
1 tbsp meat masala
4 tbsp of oil
Heat 2 tbsp oil in a pan. Add cubed potatoes with little salt and turmeric powder.
Fry them well till golden brown. Remove and keep aside.
In the same pan heat remaining oil . Add bay leaf along with sliced onion. Fry the onion till golden brown. Add ginger garlic paste, fry till raw smell goes away.
Add tomato puree along with all the dry spices. When the oil separates from the spices add fried potatoes. Mix for a minute or two, pour 2 cups of water, cook till potatoes are done.
. Ghuguni (yellow peas curry )::
Dried Yellow peas – ½ cup (washed and soaked overnight)
1 large onion paste
2 tsp of ginger garlic paste
1 big no of Tomato
1/4th tsp turmeric powder
1 tsp chili powder
½ tsp garam masala
1 tbsp gram flour
Salt to taste
Oil 2 tbsp
Pressure cook the soaked yellow peas for two whistle or they turn soft.Remove from cooker and keep aside.
Lightly roast the gram flour and keep aside.
Heat oil , fry the onion till golden in colour. Add ginger garlic paste, fry till raw smell disappears. Pour tomato puree, along with dry spices . When masala leaves oil , add gram flour , stir to mix well. Cook till oil floats on the top.
Add cooked yellow peas, mix properly. Pour 1 cup of water. Cover and cook for 3-4 minutes.
Sprinkle garam masala on top and switch off the flame.
Ghuguni is ready to serve.
How to get your Dahi Bara Alu Dum Plate Ready
1 cup chopped onion
1 cup sev
Chopped coriander leaves
Chopped green chilies
Roasted cumin & dry red chili powder
Black salt
In a bowl take some baras,  Pour 2 ladle of ghuguni, followed by a ladle full of aloo dum. Add chopped onion, green chili, sev,  coriander leaves and roasted cumin chili powder and salt.
Enjoy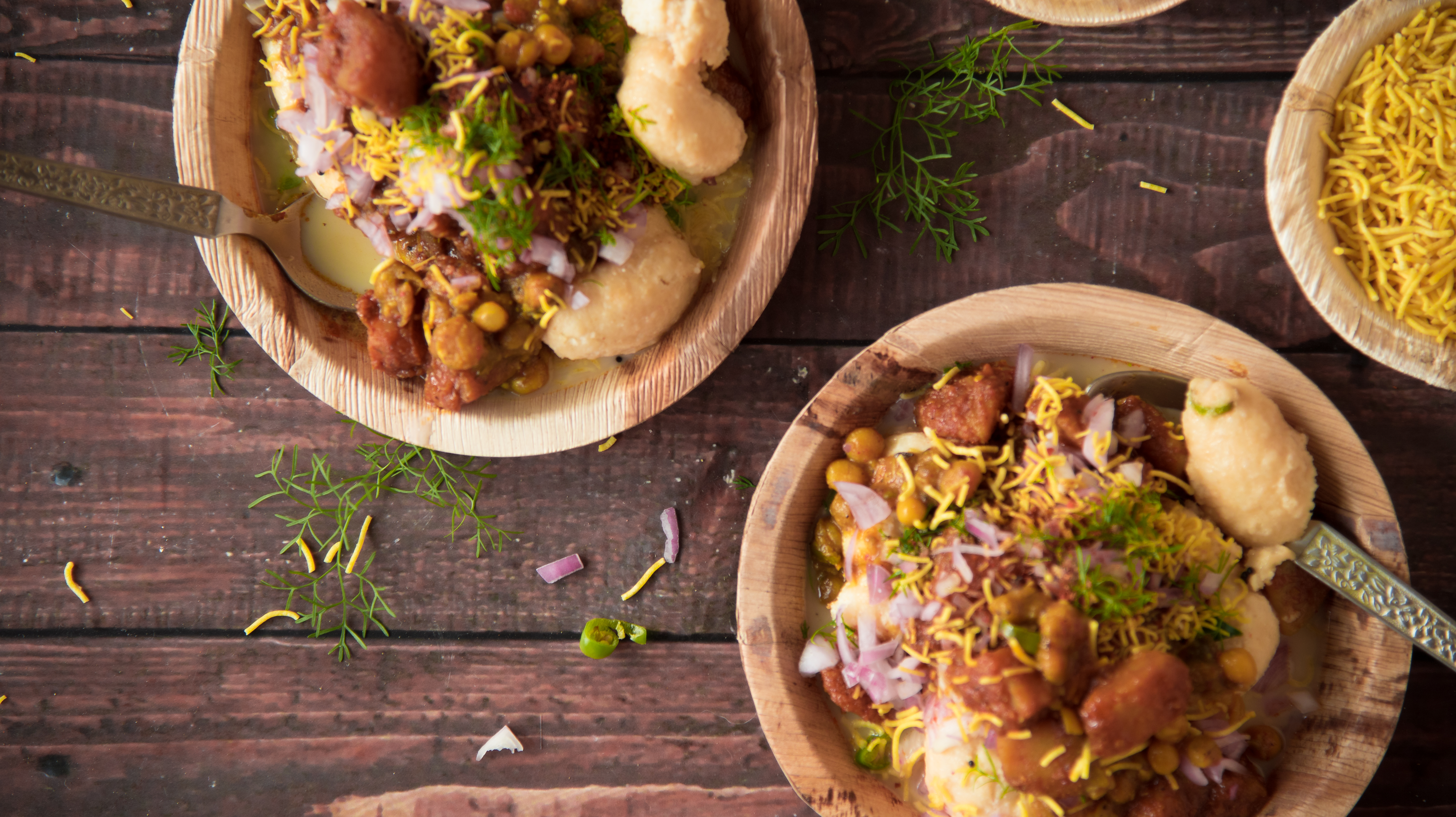 (Visited 440 times, 2 visits today)