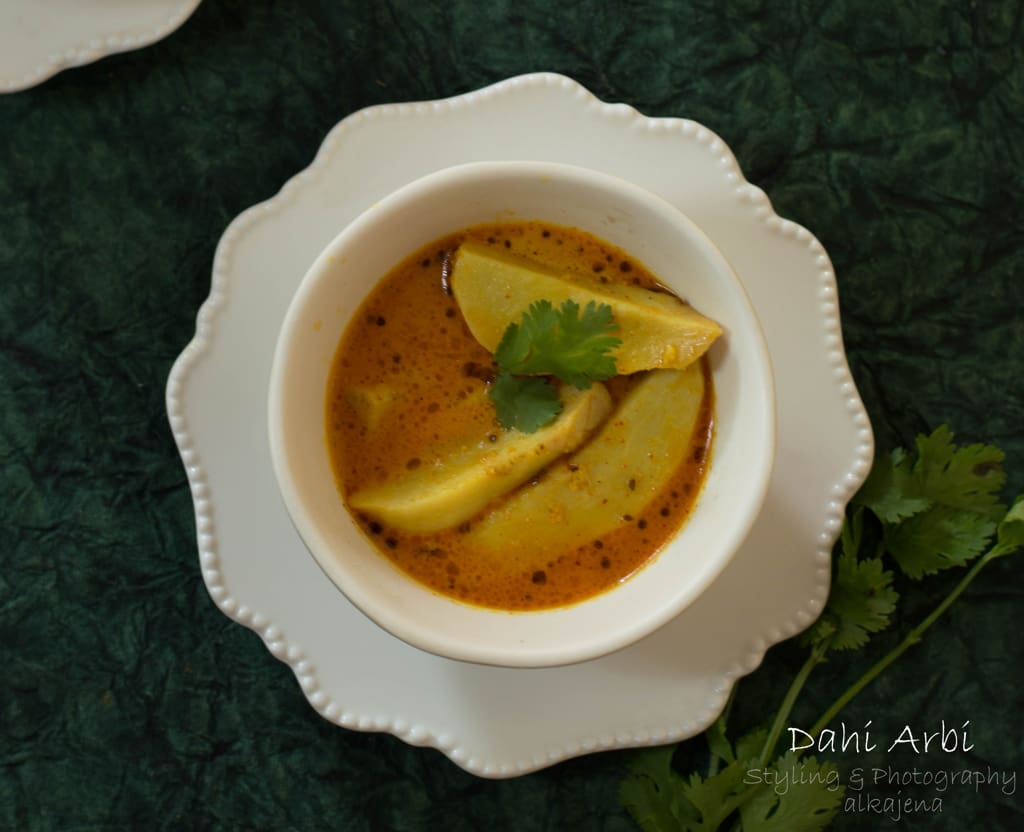 Do you know Arbi or Colocasia or Taro is believed to be the oldest cultivated plant in the world. It is a root vegetable which is gluten free, rich in antioxidant , dietary fiber and vitamins. Taro roots have zero cholesterol which makes it a great vegetable to include in your menu. Arbi has close resemblances to Potato and both the roots and leaves of the plant is used in culinary purposes. This plant finds it's way in many regional cuisines belonging to Odisha, Bihar, Uttar Pradesh, Gujrat, Manipur, Maharastra, Kerala, Tamilnadu, Uttarakhand, Andhra Pradesh, Nagaland, West Bengal and Karnataka.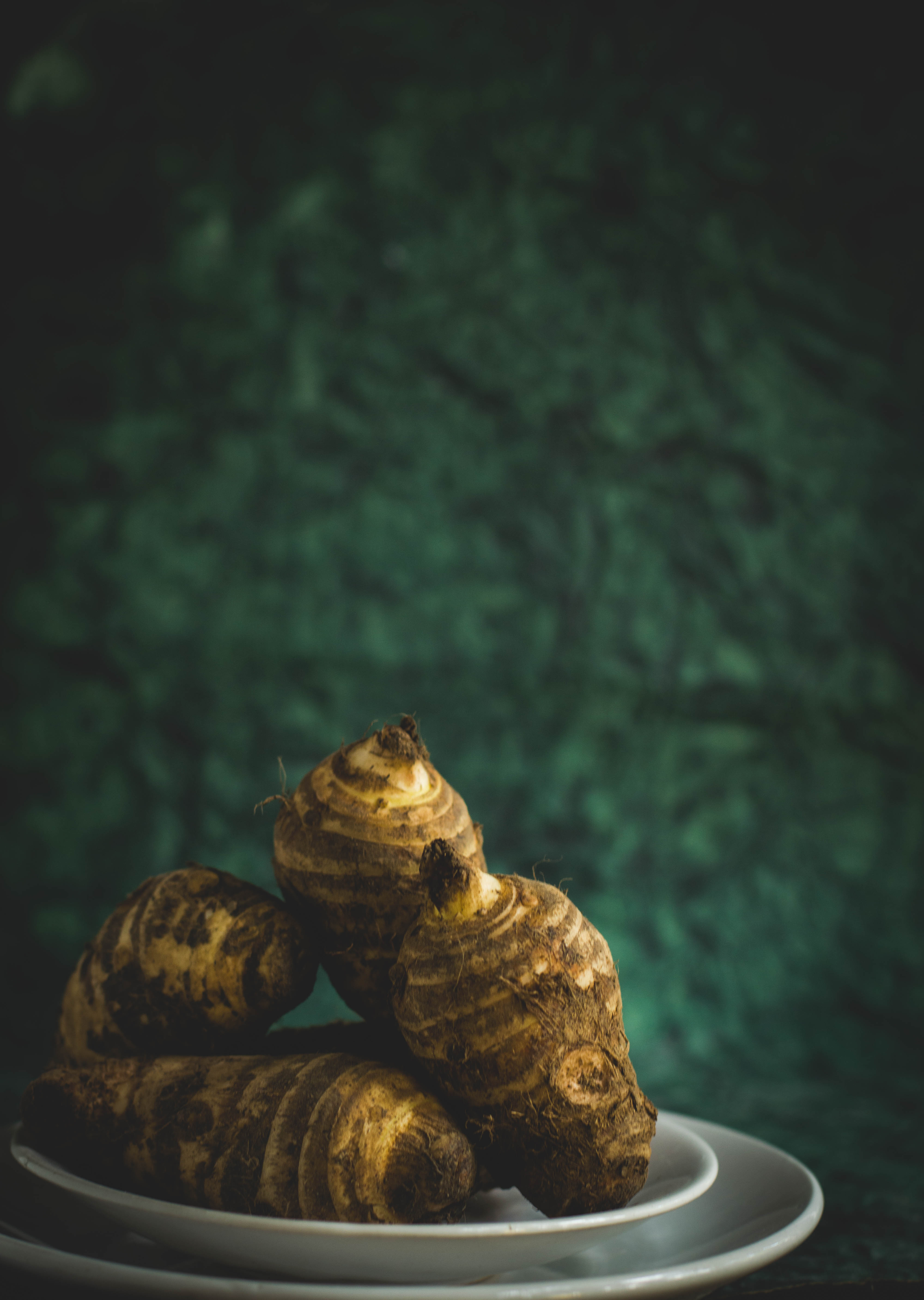 Dish made with this plant can be served to eat with rice or Parathas or it can be made into a tasty appetizers or starters also. I usually make this dish for days when we donot eat non veg and especially you can make this dish during Navratri as it is made with no onion and garlic. This thin gravy made with sour curd goes perfectly well with a hot steaming pot of rice and if you want to have it with Paratha, then you can use thick curd in place of thin curd. You need to be careful while dealing with Arbi as it might give you an itchy fingers. So first boil the Arbis with skin on and then remove the skin.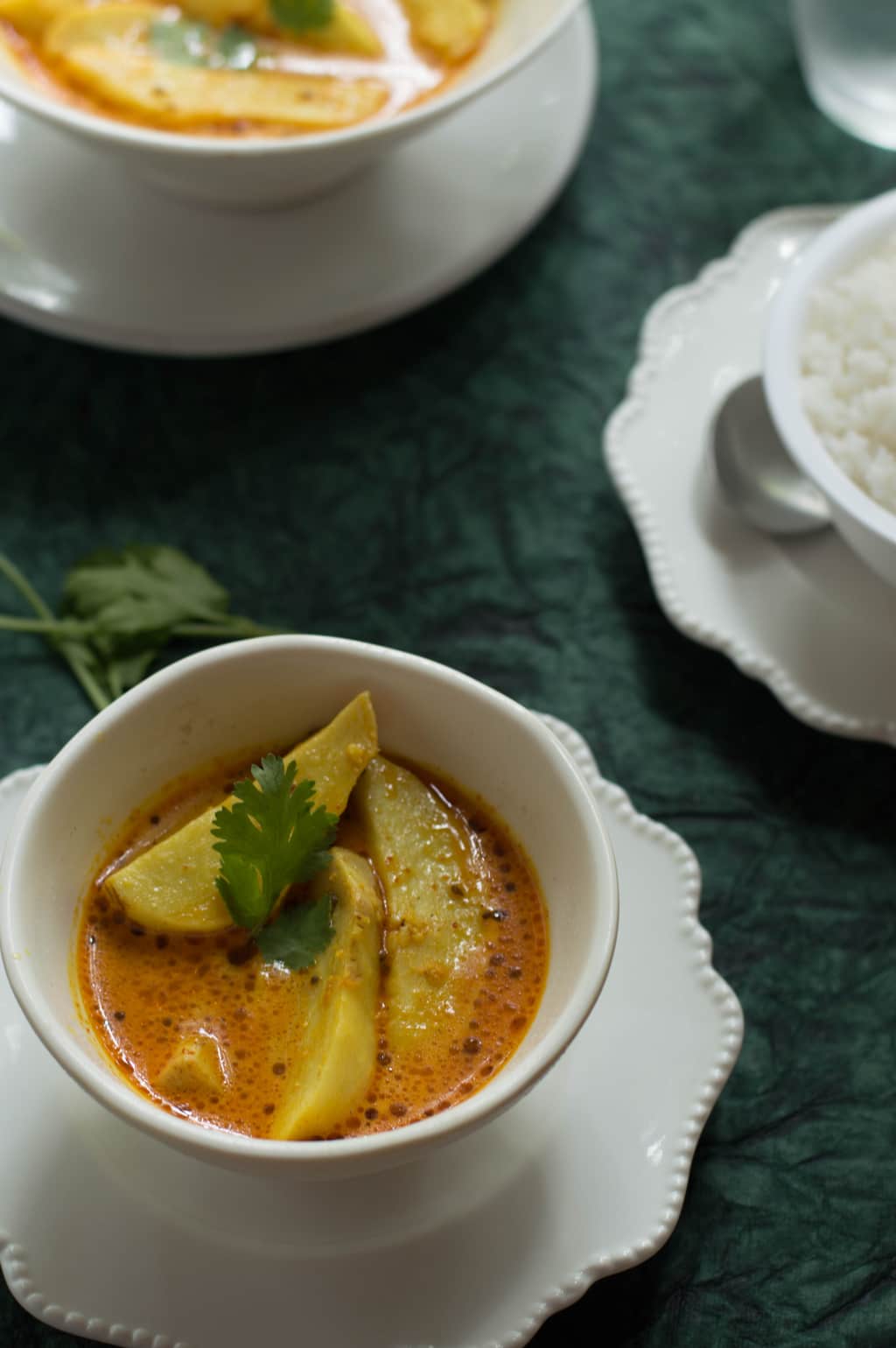 Enjoy this light and flavorful curry in yogurt gravy with a hot pot of steamed rice.

(Visited 280 times, 1 visits today)
| | |
| --- | --- |
| | |
Pressure cook the colocasia roots for 1 or 2 whistles ,peel the skin from the colocasia roots and cut them in long strips. make sure you do not overcook them, they should be cooked but firm.

Heat oil in a pan and add the cumin seeds. Once it splutters, add the peeled and chopped colocasia and fry them for a minute.

Now add coriander powder, red chilli powder, dry mango powder and salt to it and mix everything well so that the masala coats the roots very well. Fry for a minute or so or till the roots becomes a little brown.

Add water to the curd and mix it well, now lower the heat and add it to the masala.

Now keep on stirring till you see the whole mixture comes to a boil, so that the curd does not split.

Simmer and cook for 12 to 15 minutes.

Garnish with chopped coriander leaves an serve it with plain rice.