CRISPY CHICKEN WINGS
FRIED CRISPY CHICKEN WINGS ARE A DELICIOUS ADDITION TO ANY OF THE PERFECT PARTY SNACK. FRIED CHICKEN WINGS ARE EASY TO MAKE AND THERE ARE A VARIETY OF WAYS TO PREPARE THEM, THIS RECIPE IS VERY EASY TO MAKE AND WILL DEFINITELY MAKE YOU UTTER THOSE MAGIC WORDS;  FINGER-LICKING GOOD!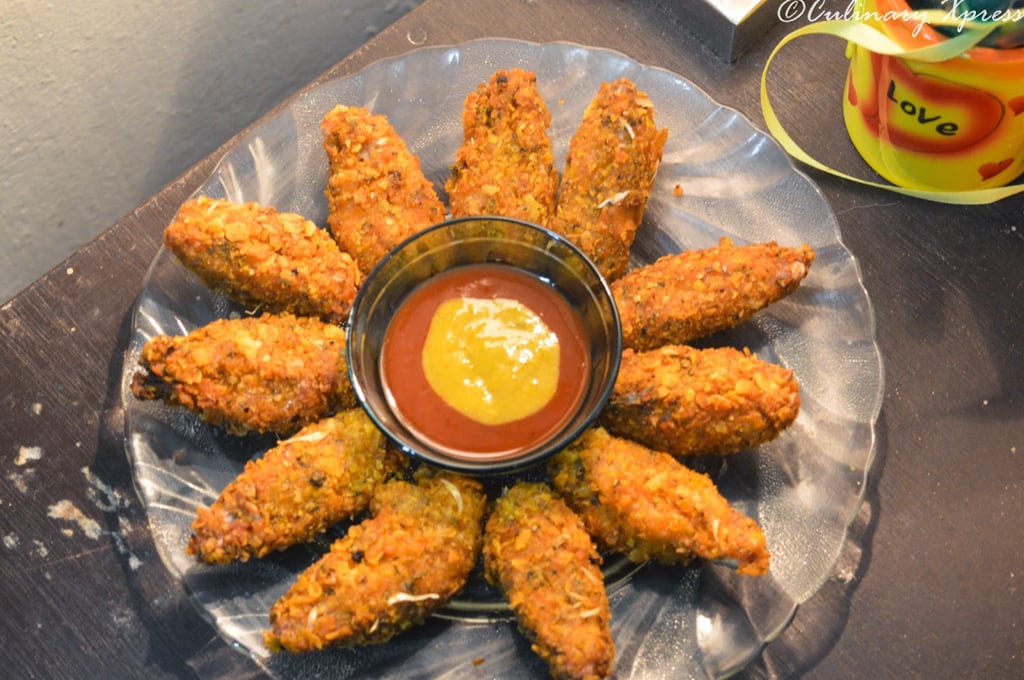 (Visited 184 times, 1 visits today)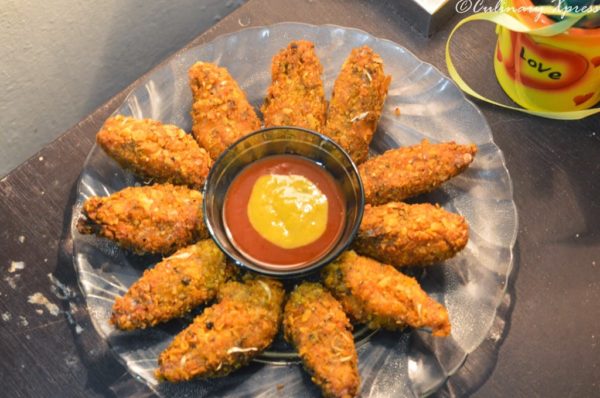 | | |
| --- | --- |
| | |
WASH THE CHICKEN WINGS AND PAT DRY THEM. SPRINKLE SALT AND A LITTLE BIT OF PEPPER ON IT AND KEEP ASIDE.

PEEL THE GARLIC CLOVES AND CRUSH AND FINELY CHOP THEM.

COARSELY GROUND THE PEPPER.

PUT THE CORNFLAKES IN GRINDER AND GRIND IT FOR 2 SECONDS, JUST ENOUGH TO BREAK THE FLAKES, BUT DO NOT POWDERED IT. ELSE YOU CAN PUT IT INSIDE A  AND ROLL IT WITH YOUR ROLLING PIN TO FLATTEN THE CORNFLAKES.

MIX ALL THE INGREDIENTS LIKE OREGANO, CHOPPED GARLIC,GROUD PEPPER,  SALT , CORNFLAKES AND KEEP ASIDE.

PUT ALL PURPOSE FLOUR OR MAIDA IN ANOTHER PLATE AND KEEP ASIDE.

CRACK THE EGG IN A BOWL AND BEAT WELL AND KEEP ASIDE.

NOW TAKE ONE PIECE OF CHICKEN WIN AND DIP IN THE ALL PURPOSE FLOUR  ( MAIDA) ON BOTH SIDES ,THEN DIP IN THE EGG , AND FINALLY IN THE CRUMB. PRESS THE CHICKEN WINGS INTO THIS CRUMB SO THAT THE CHICKEN IS FINELY COATED WITH THIS CRUMB. REPEAT THE PROCEDURE FOR REST OF THE CHICKEN STRIPES. KEEP ASIDE.

HEAT OIL IN A FRYING PAN ON MEDIUM FLAME, AND ONCE THE OIL IS HOT, FRY THE CHICKEN WINGS ON BOTH SIDE, UNTIL GOLDEN AND CRISP.

SERVE HOT WITH YOUR FAVORITE DIP.

USE ONE HAND FOR DIPPING IN THE EGG MIXTURE, AND THE OTHER HAND FOR DIPPING IN THE CRUMBS TO AVOID THE MESS.

DON'T OVERHEAT YOUR OIL. IT CAN MAKE THE CHICKEN BURN FROM THE OUTSIDE AND REMAIN UNCOOKED FROM THE INSIDE.

MAKE SURE TO TURN YOUR CHICKEN SO THAT ALL SIDES ARE EVENLY COOKED.
Send this recipes to https://www.facebook.com/events/362922470534769/