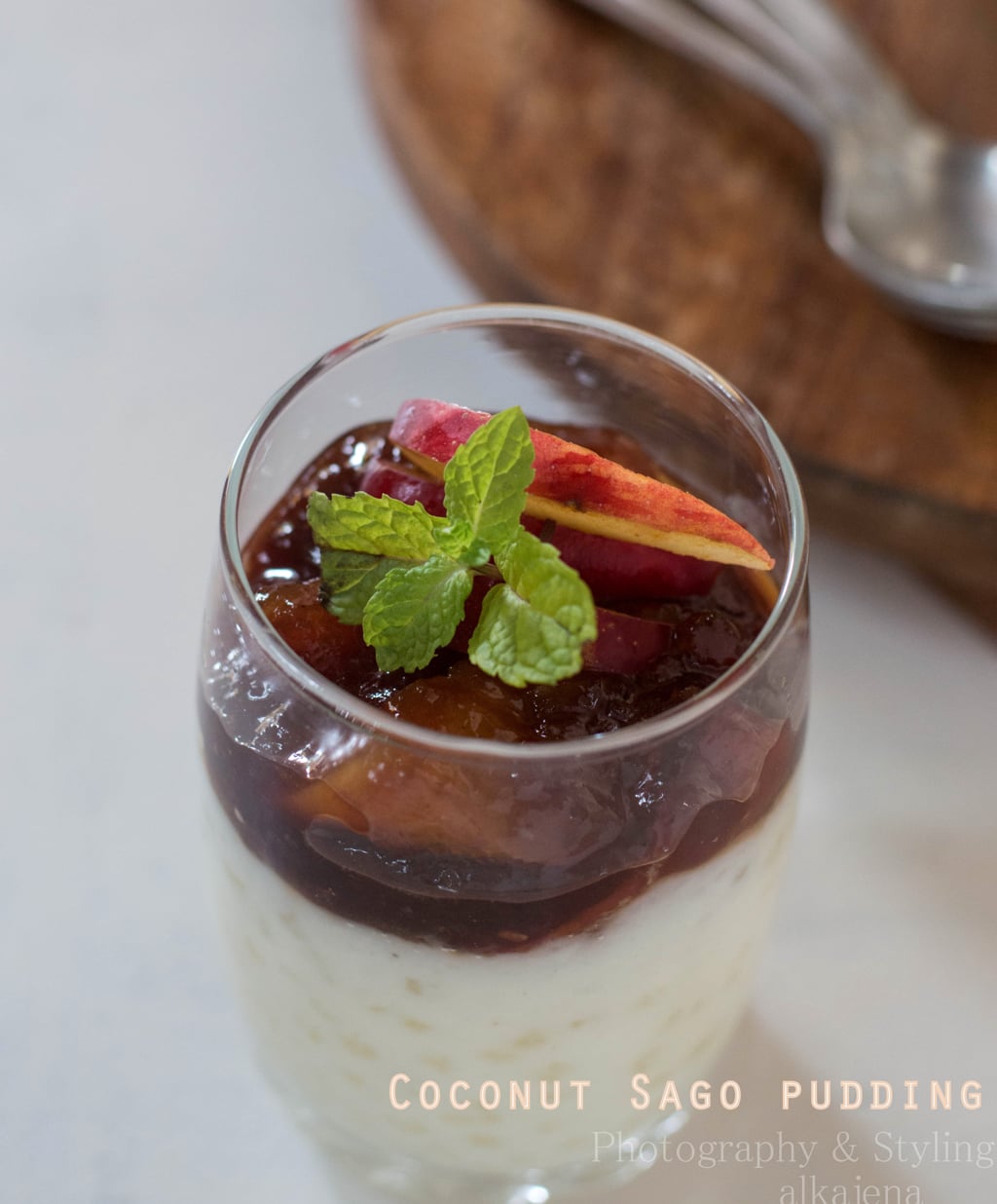 For most Hindus, the month of July-August known as Shravan Maas is considered to be the most auspicious month as this month is considered auspicious for worshipping Lord Shiva. Many people observe fasts and prayers during this month. According to Shiva Purana , if one observes fast during this month, his wishes are blessed with graces from Lord Shiva. There are majorly two ways in which fast can be observed during Shravan month- one can observe fast just by drinking water only and in the other type, one can have fruits and some permitted foods like Sabudana and nuts in the day time. Both types of fast are broken after sunset when devotees offer their payers to Lord Shiva and consume their food.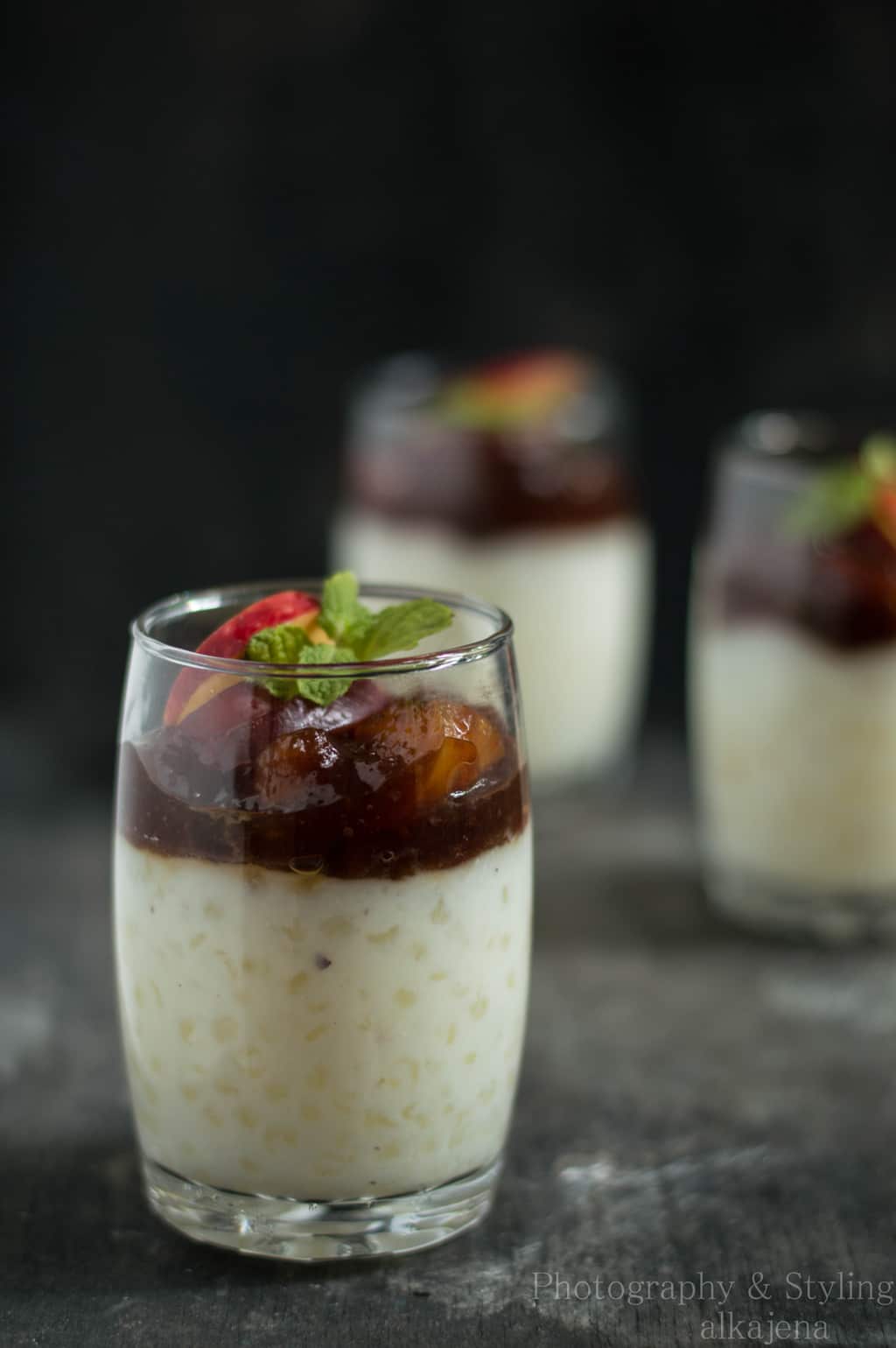 Sabudana or Sago is a light meal all communities prefer during fasting in India as it is light on stomach and loaded with carbohydrates. Sabudana or Sago and Tapioca are loosely used in many recipes interchangeably but these two are quite different from each other. Besides looking identical, there is nothing common between these two. Tapioca is processed from the tubers of the Cassava plant, while Sago is obtained from the sago palm. While cooking these two, Sago has to be soaked for a longer time than tapioca. Sago needs to be washed in cold water and soaked for minimum 2 hours to completely soak the water and double in sizes and become separate and fluffy, but Tapioca should not be washed but only soaked in cold water for 30 minutes.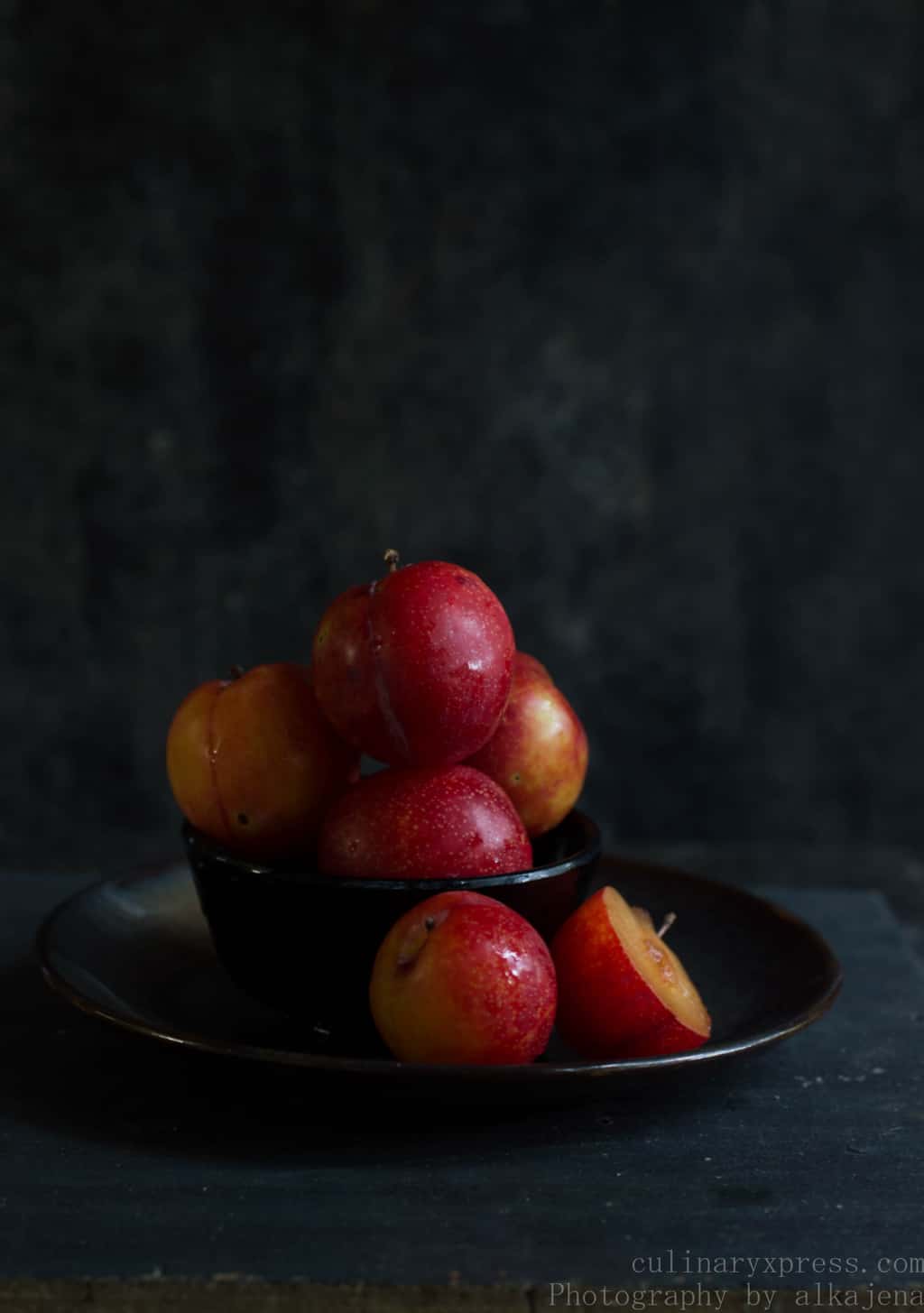 Sabudana is always used on Ekadasi and other days of fasting at home. We prepare a no cook meal with sabudana which is soaked in water overnight and then drained and mixed with banana, coconut, fruits of choice, jaggery, milk/ yogurt to make a wholesome meal. But this time I have made coconut sago pudding with plums and apple compote for a wholesome dessert. The sweetness from the sago pudding and the contrasting sweet and sour flavor from the fruit compote makes this a unique dish even to try during fasting.There are different ways in which this coconut sago pudding is prepared basing on the region in which it is prepared. South Asian Countries use coconut milk and palm sugar in this classic dessert.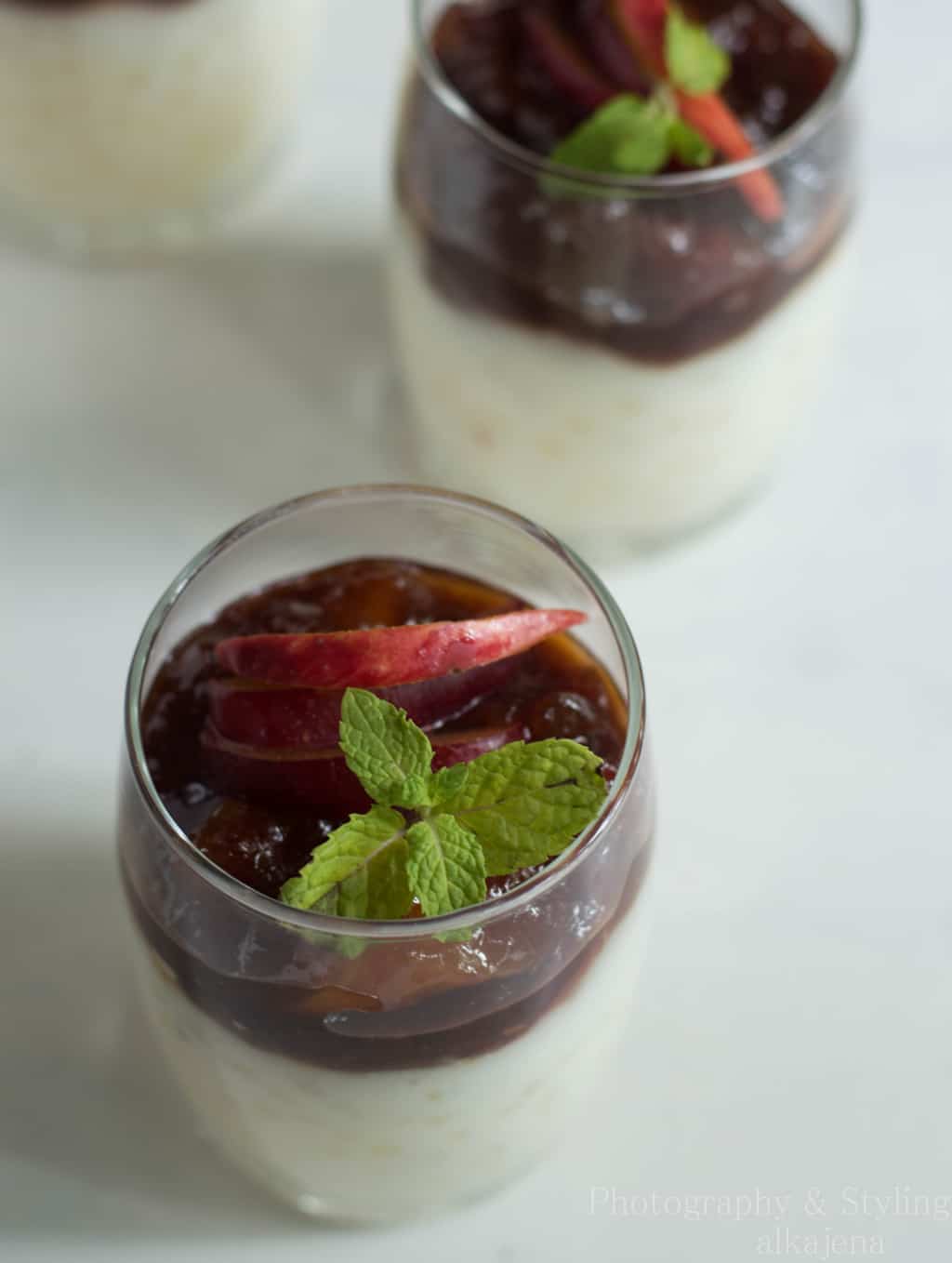 (Visited 307 times, 1 visits today)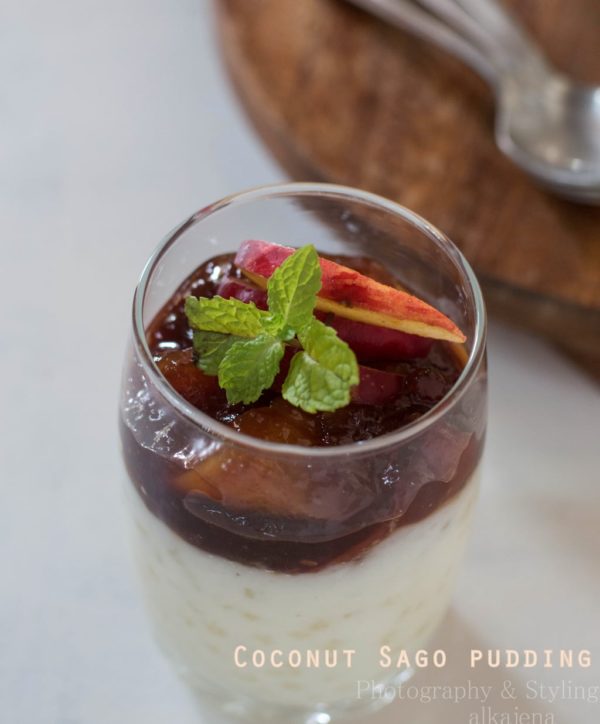 | | |
| --- | --- |
| | |
Wash and soak the Sago with cold water for 30 minutes. Drain and keep aside.

In a pan, warm 500 ml of milk and once it boils, add the crushed cardamoms and sugar to it. Let it boil on low heat till it reduces to half of its quantity.

Now add the drained sagos along with 1/4 cup water,coconut and let it comes to a boil and then simmer for 10 to 15 minutes or till it is cooked. Let it cool and come to room temp.

Pour into serving glasses and keep in the refrigerator to set for minimum 45 minutes.

To make the Plum and Apple Compote, cut the apples into 8 cubes and the plums in thin slices. Place the apples and plums in a pan along with 1/4 cup sugar, juice of a lemon and simmer four 15 minutes till the apples and plums break down slightly.

Turn off the heat and pour the apple and plum compote on top of the chilled Sago coconut pudding and finish with slice apples and plums and a piece of mint leaves on top.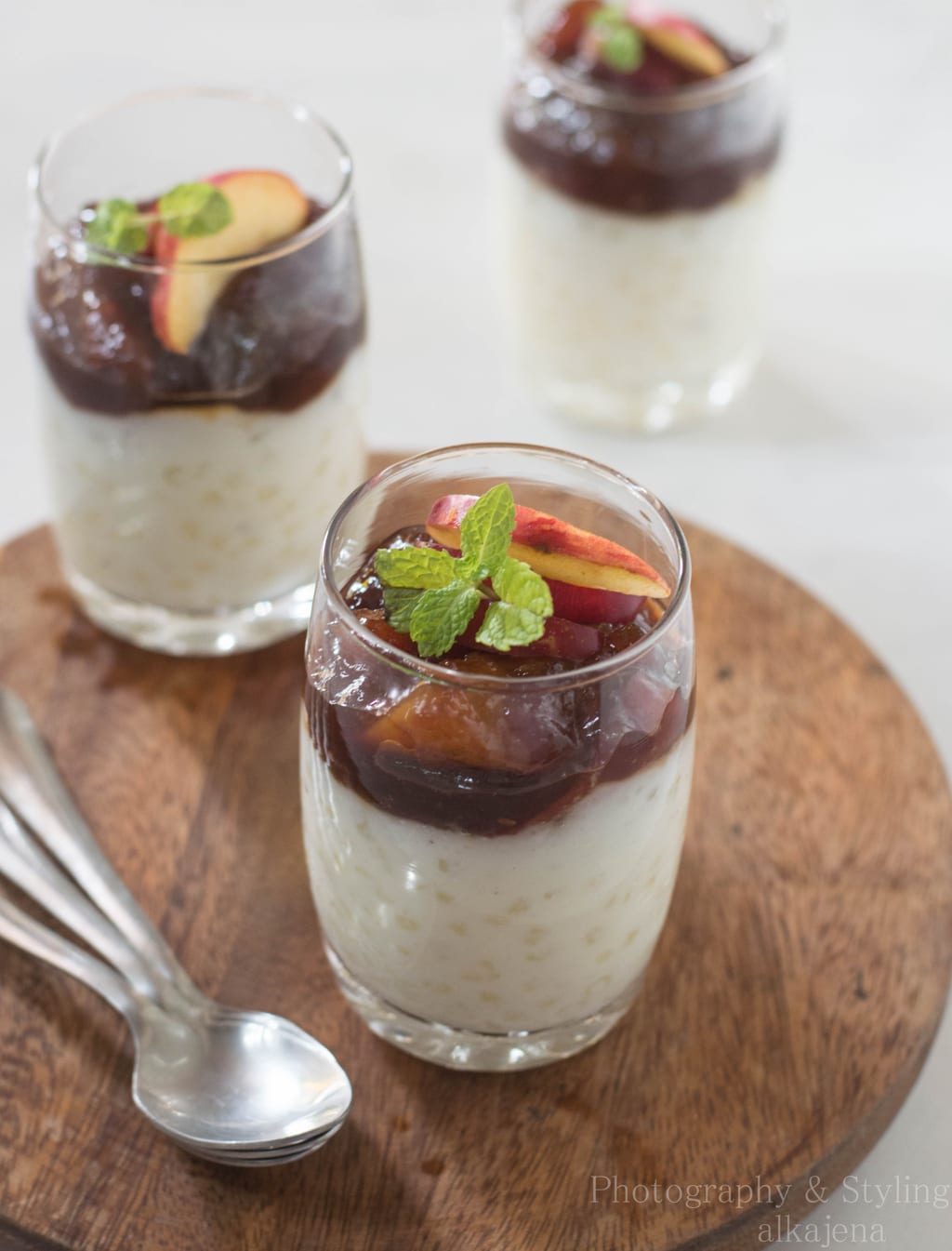 Sending this recipe of Coconut Sago Pudding with Apple and plum compote to our #52nd Foodie Monday BlogHop theme #satwik recipes.