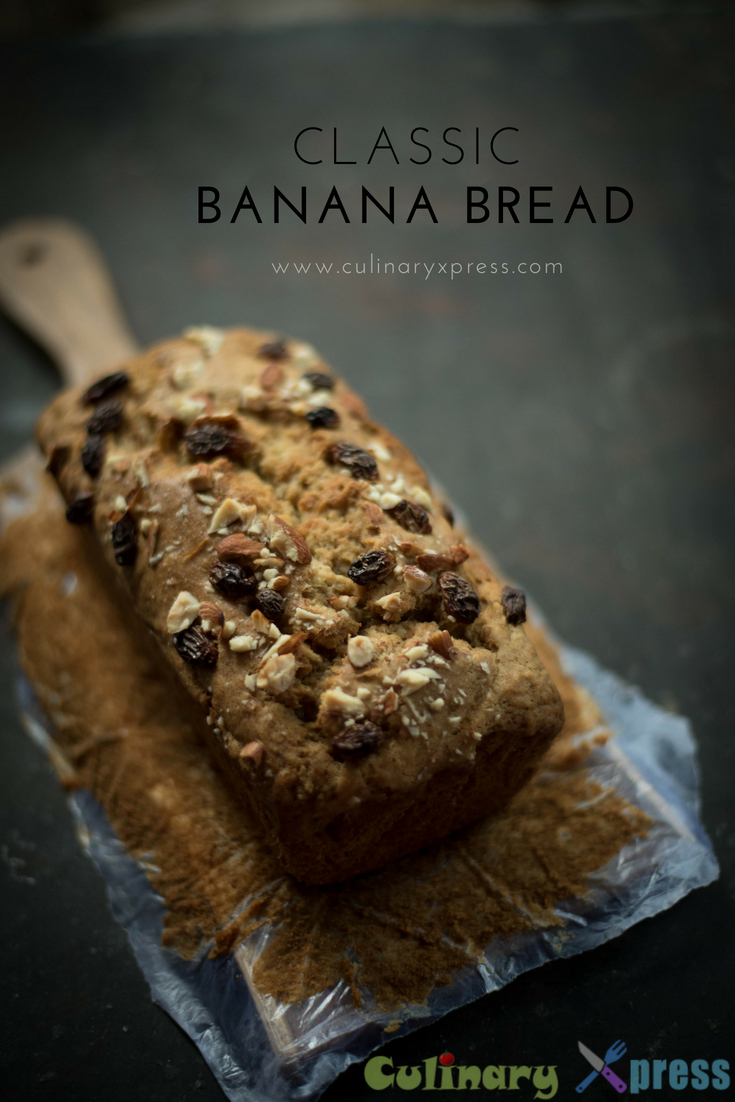 Classic Banana Bread is a fast and easy sweet bread recipe perfect with a cup of coffee or tea. This Classic Banana bread is made with over ripe bananas and a great staple to have in the house . I love using over ripe bananas to make this Classic Banana Bread which is moist, tender and aromatic.
Many a times, I find over-ripe bananas which otherwise would have gone waste. I donot like wasting anything. So I turn my over ripe bananas with some basic ingredients into this delicious banana bread.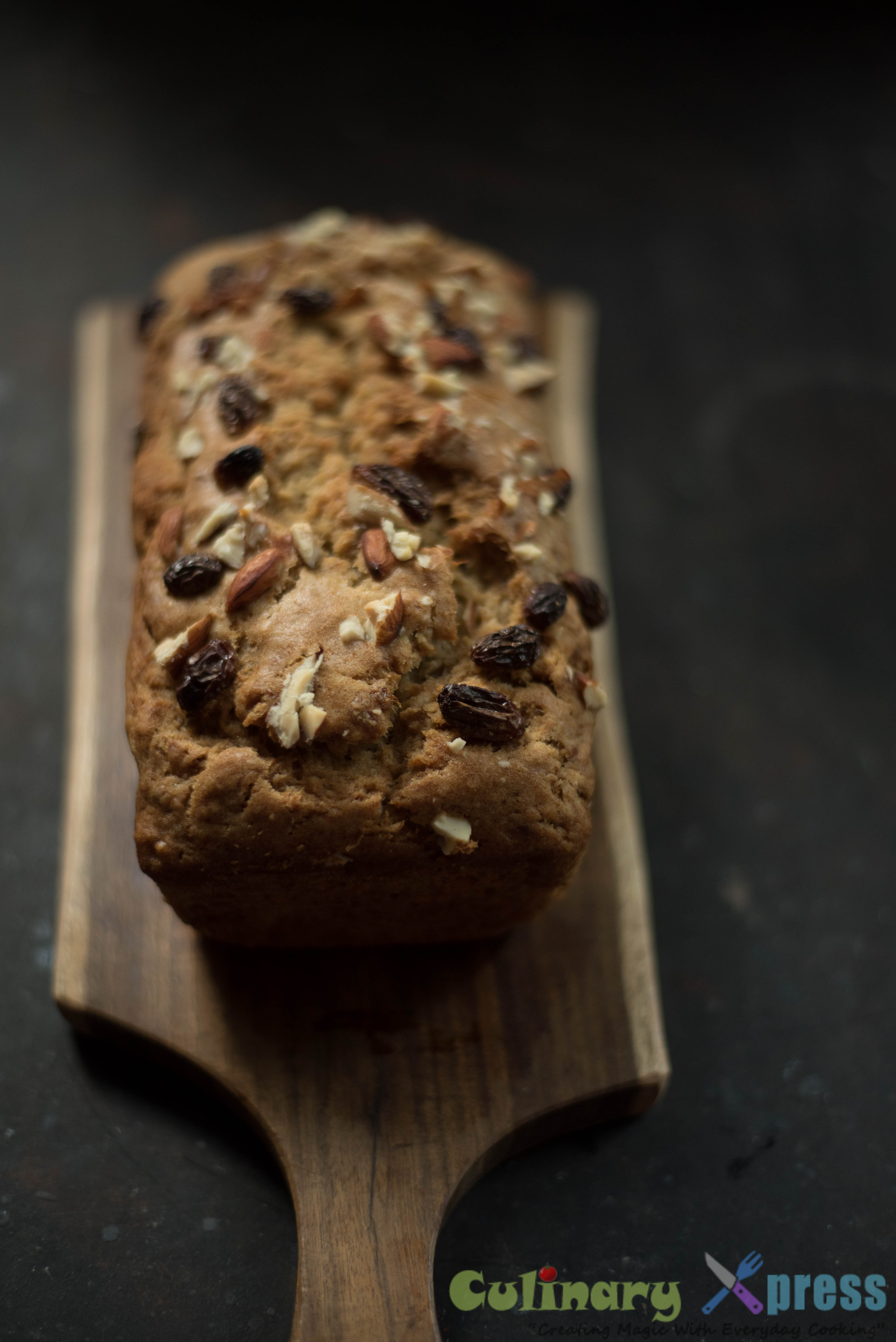 How to Make Classic Banana Bread at Home:
For this you need over ripe Bananas .Brown Sugar deepens the flavor of this cake and makes it even more delicious but If you don't have brown sugar, you can use granulated sugar as well. Let us look at the other ingredients:
1 1/2 cup, all-purpose flour
3/4 tsp, baking powder
1/2 tsp, baking soda
a pinch of nutmeg powder
1/2 tsp cardamom powder
1/4 tsp salt
1/2 cup, olive oil
1 cup, light brown sugar
2 nos eggs
3 over ripened banana, mashed
1 tsp, vanilla essence
Few raisins and almonds for garnishing
Method:
Preheat the oven at 160 degree and grease and a loaf pan.
Sift together, All purpose flour, salt, nutmeg powder, cardamom powder, baking powder and baking soda.
Cream together, oil and brown sugar.Add eggs one at a time and whisk .Add mashed bananas and mix . Add the vanila essence and mix well.
Now add the dry ingredients to wet ingredients in batches and whisk well.
Pour the batter in the greased loaf pan and sprinkle the raisins and almonds flakes over it and bake in the pre heated oven for 45 to 50 minutes or until skewer comes out clean.
Allow the cake to cool for few minutes. Transfer to a wire rack and cool completely before serving.
(Visited 145 times, 1 visits today)