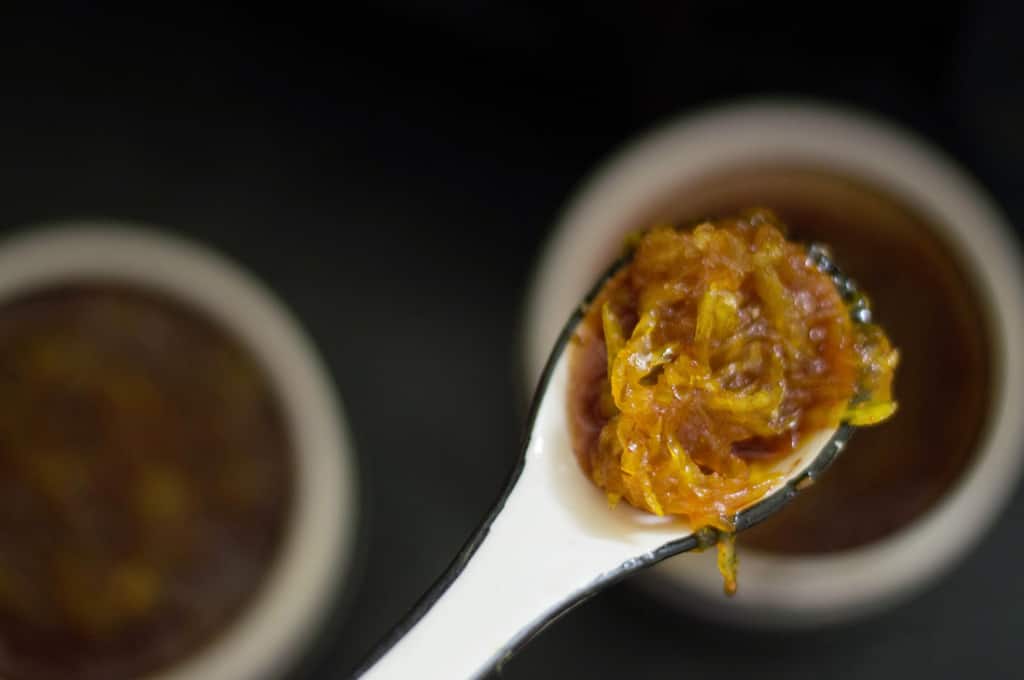 Mangoes be it raw or ripe has been a favourite since Childhood.as my  house has so many treesMango, Jamun, Custard apple, Pears ,Wood Apple, Jackfruit with which my memories will always be associated with. I remember as a child we would wait for Sundays when the mangoes would be plucked and my mother would send us to give these mangoes to our neighbours as part of the exchange of fruits and vegetables with each other's which is so typical of any Odia family.  We had fivehuge mango trees that are loaded with mangoes in the summers. In coastal areas thunder storm and cyclone is so common which would leave us with a huge pile of raw mangoes.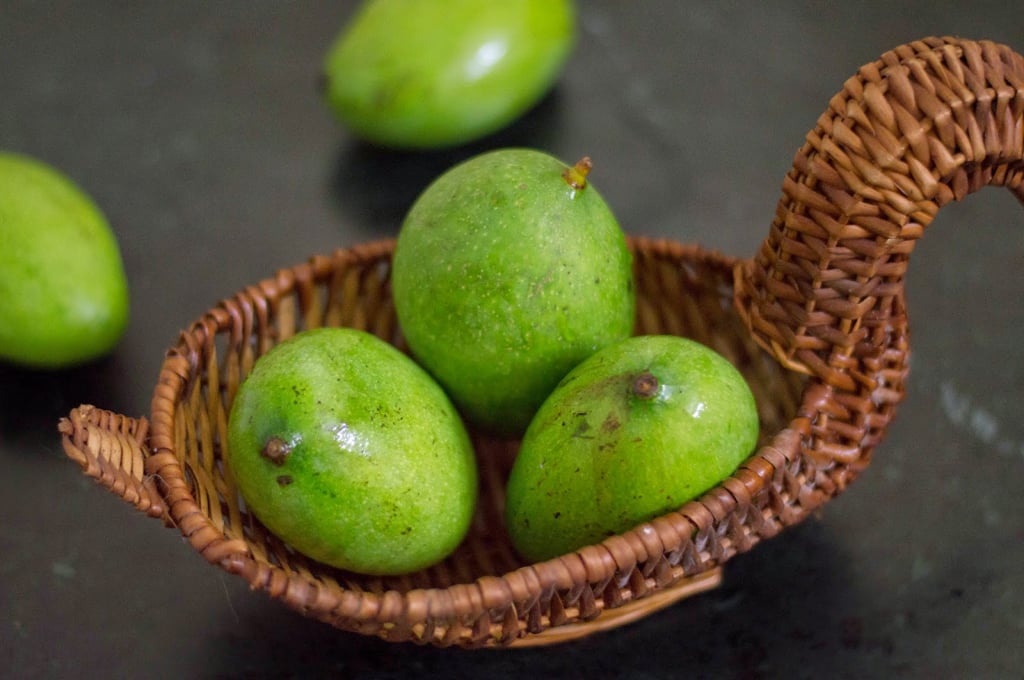 My mother used to make the traditional pickle when all these mangoes would be scraped and coated with salt and turmeric and kept in the sun for days together till it becomes tender and juicy. After which she would make sweet or sour pickle depending on our demand. But my favourite is the sweet mango pickle my mother used to make it for us. Even today after so many years, she never forgets to send all of us her signature sweet mango pickle in ceramic Jars.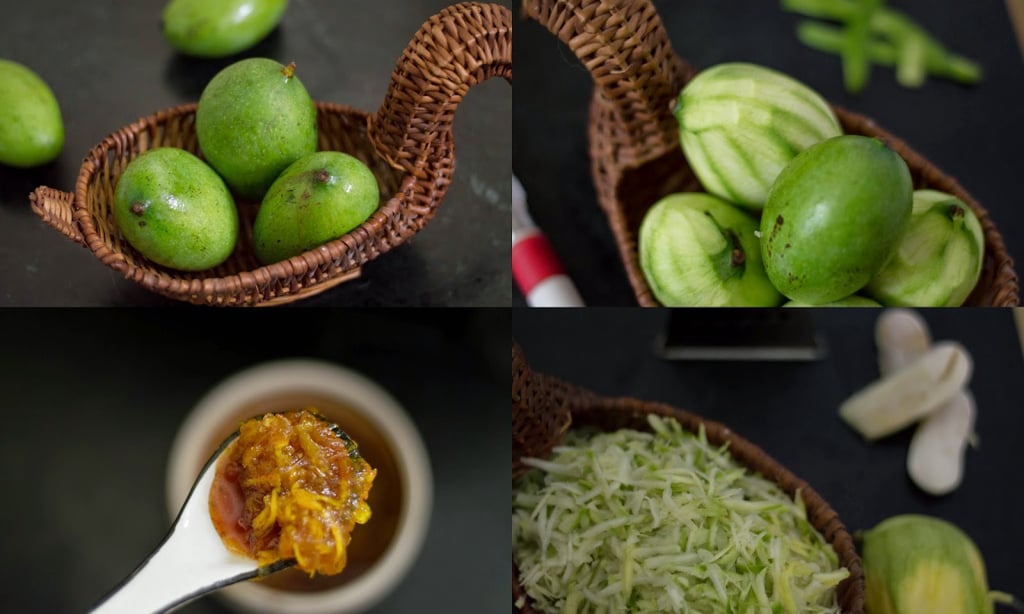 And this year was no exception. Along with the yummy pickle, she had also send a packet of raw mangoes so that I can make Amba Khata  ( raw mango cooked with sugar or jiggery and tempered with curry leaves, mustard seeds and roasted cumin chilli powder ) which we used to cook in our odia households. I remember as a child I always love the sweet Gujrati mango pickle which was store brought by my father and I would eat it with hot Parathas and Pooris. But my mother has never tasted this pickle as  it is bought from outside and she never eats outside food till now. So seeing this mango I decided to make the childhood favourite colourful, fragrant and with just a hint of cumin – Chundo for my mother as return gift to her.
The Chundo also known as Chunda  is a classic Gujarati sweet and sour mango pickle that is made with raw mangoes.Grated Raw mangoes are grated an combined with sugar syrup and some spices to make this ever delicious Gujarati . Mango chunda is a preserve that is common to all Gujarati households. In the rural areas of Gujarat where the farmers get up early to go to work, Theplas and mango chunda form their staple diet. This combination is a popular snack option for most Gujaratis even today.
This absolutely delicious pickle from western India takes time and effort to make but the results are well worth it! Traditionally, the pickle is kept out in the sun for 20-30 days to 'cook'. Each day it is given a good stir, covered and placed in a sunny spot, then brought indoors at dusk. The sun makes the sugar in it melt to a syrupy consistency and the grated mango turns transparent. Now a days our lifestyle has left us with no time for making it in a traditional way  which drives me to adopt the quick and less time consuming version of this recipe
.

(Visited 686 times, 1 visits today)
| | |
| --- | --- |
| | |
Wash the mangoes and peel it using a bigger grater.

Now grate the mangoes and keep aside.

Transfer the grated mango to a pan. Add turmeric powder and salt. Mix well. Keep it for 15-20 minutes.

Add 2 tablespoons of sugar at a time and stir well using spatula till sugar dissolves.

Repeat the same process till all sugar get dissolves.

Now place the pan on low medium flame and keep stirring continuously till the sugar syrup gets dissolved properly and you see few bubbles on top of it. Remove from heat otherwise the sugar will crystallize when cools.

Let the mixture cool completely. As it cools sugar syrup will get thickened. Then add red chili powder and roasted and crushed cumin seeds.

Store it in nice, clean and dry jar. It can be stored up to a year. Always use a clean spoon for longer shelf life.

Serve it as an accompaniment with paratha, thepla or Pooris.