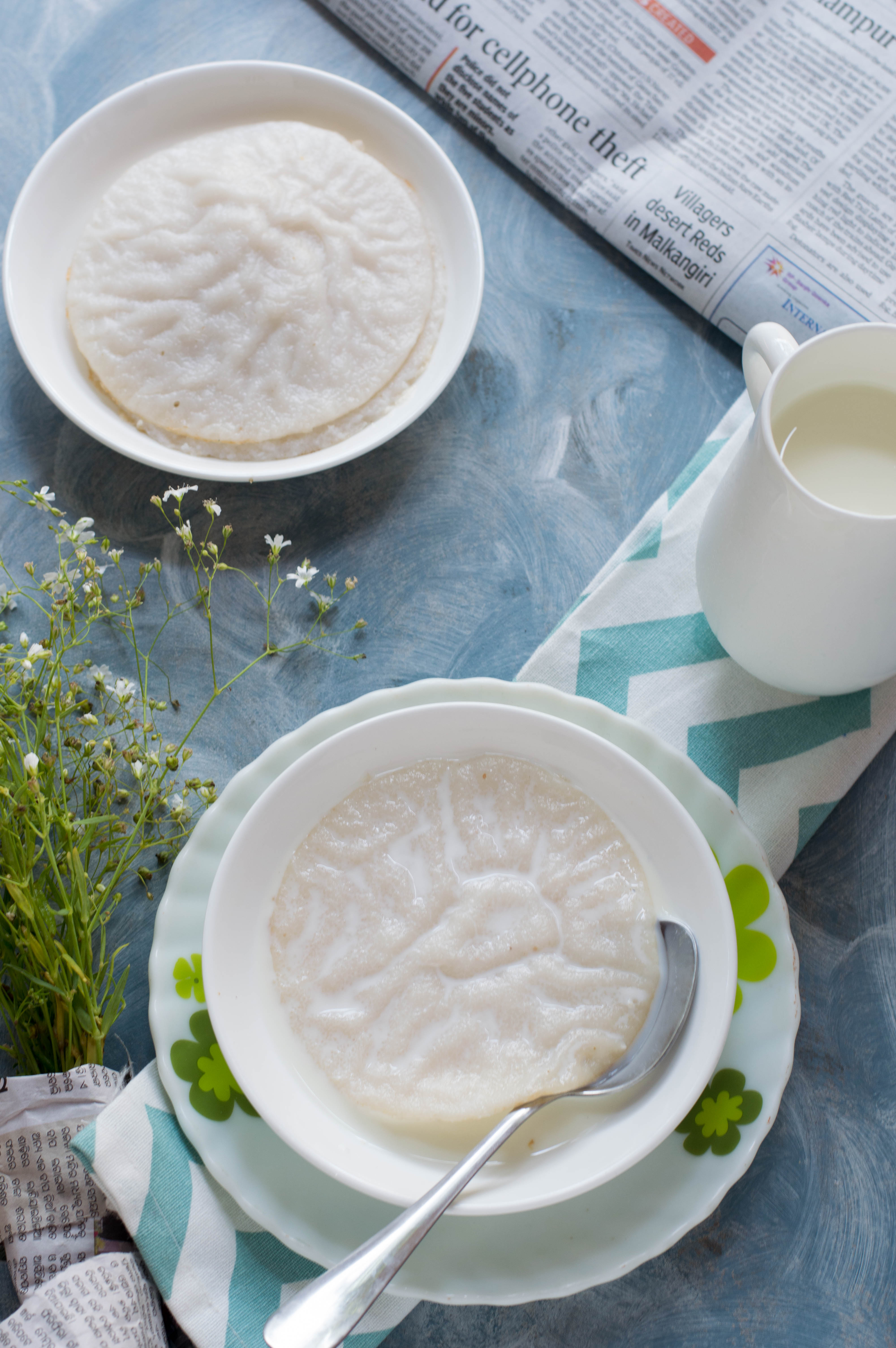 Chitau pitha is a special variety of rice pancake which is being offered to Lord Jagannath on the Chitalagi Amavasya day, also known as Chitau Amabasya. On this day the forehead of Lord Jagannath is adorned with a golden mark known as Chita made with  chandan(sandalwood), musk and gorachana etc. Chitau pitha is made with soaked rice and coconut which are ground together to make this soft and fluffy coconut pancakes.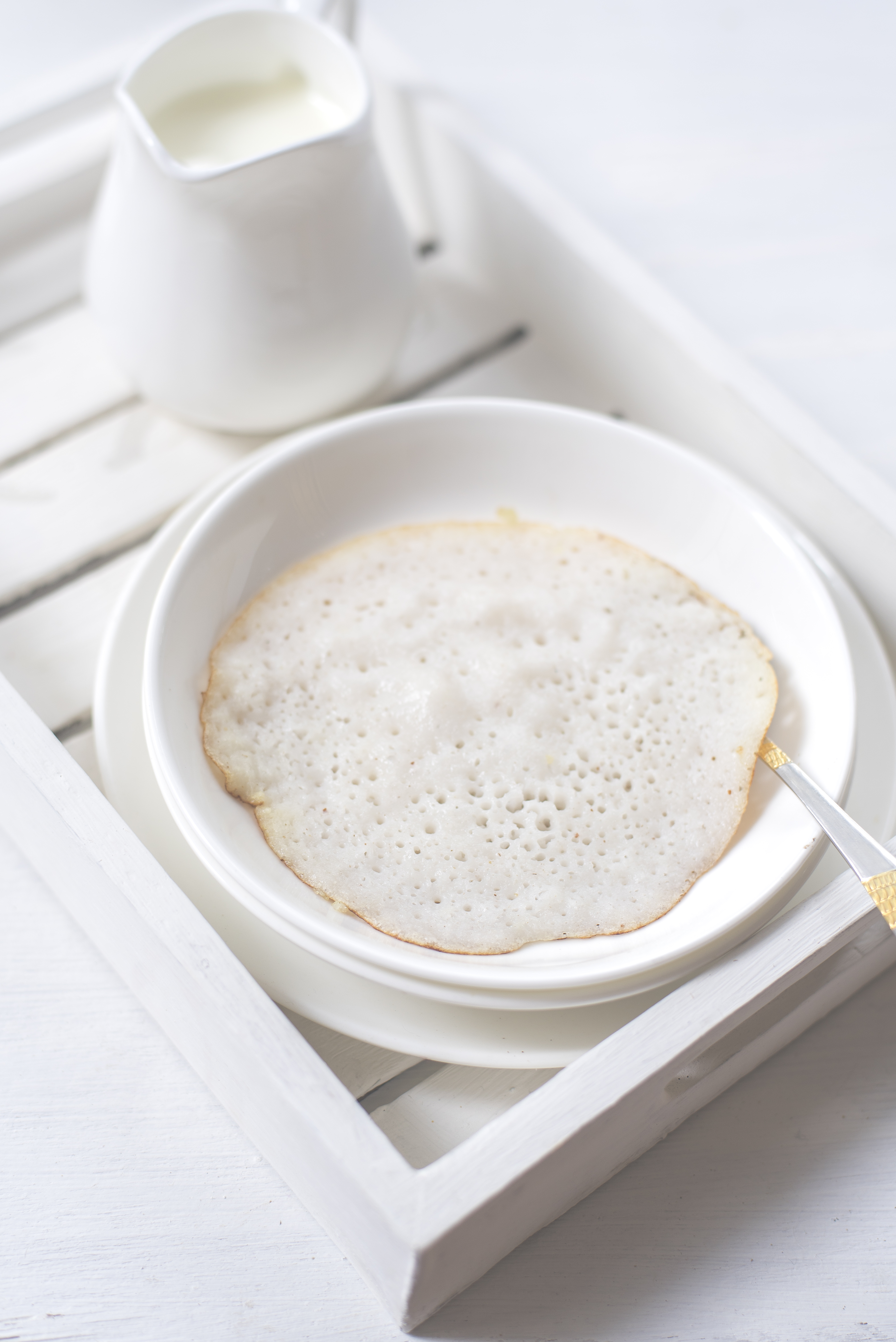 Pithas are an integral part of Odia cooking and they're normally made out of rice flour,  wheat flour, Urad daal, Moong daal etc. Pithas can be fried or steamed and have sweet stuffing. Chitau pitha are really healthy and can be made at home with very little oil or ghee.I prefer to eat Chitau pitha for breakfast with Milk. These Chitau pitha bear a resemblance to appams of Southern India.
Ingredients :
Rice – 1 cup or 250 gms
Grated Coconut –  1/4th cup or 1/2 coconut
Salt to taste
Sugar – 1 tbsp
Water – 1/4 cup
Oil – 2 tbsp
Method:
Wash the rice & soak it over night. Grate the coconut. Grind the  soaked rice, coconut  to a smooth paste.Let it ferment for 4-5 hours.
Take the required batter in a separate bowl and add salt, sugar and water.Mix well. Check the consistency and keep aside for 10 minutes.
Heat a kadai. Smear oil. Add a ladle of  batter. Once you see small holes in the pancakes, reduce the flame to low.
Cover it with a lid and add little water to the sides of the lid and cook for 1 minute on low flame. It gets cooked with the steam.The Chitau pitha is cooked in one side only.
Then remove the lid & take out the Chitau pitha . Similarly prepare Pithas from rest of the batter. Serve hot with Milk or  Dalma.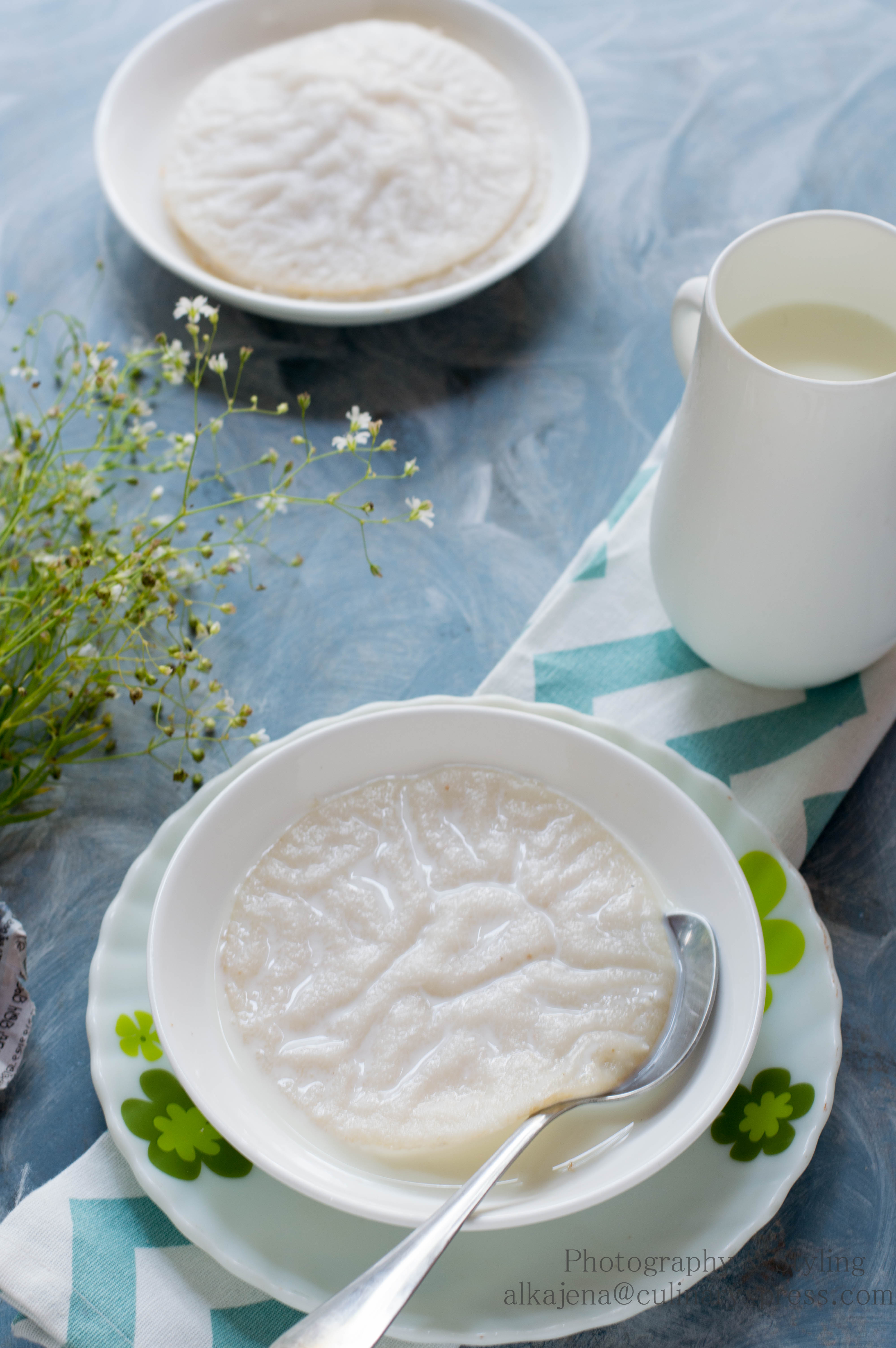 (Visited 446 times, 2 visits today)