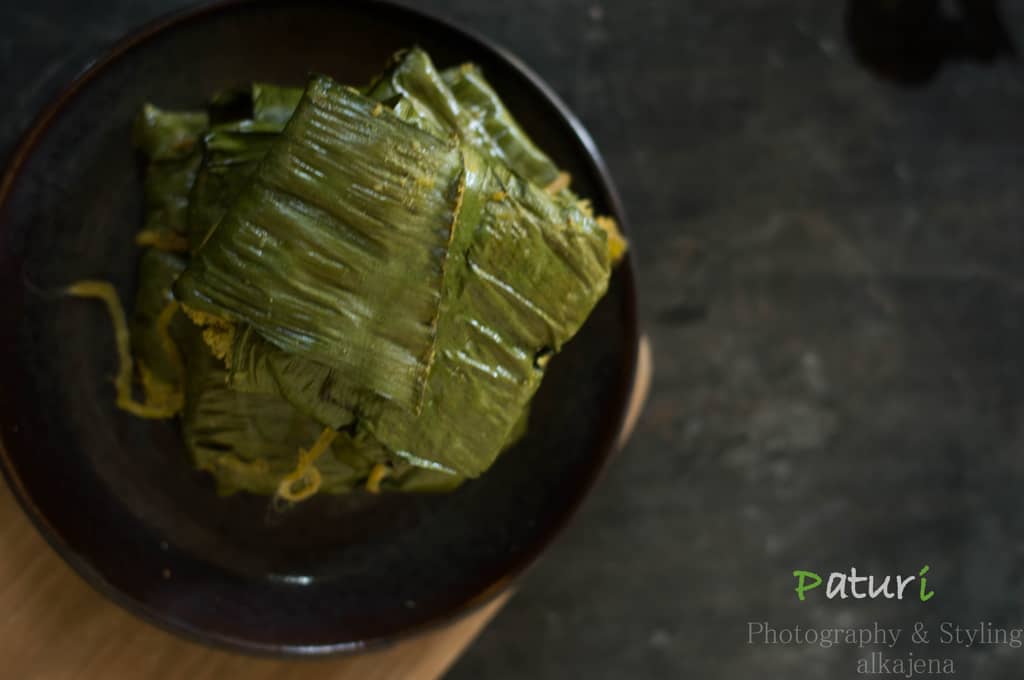 Paturi is an unique technique where things are cooked wrapped in fresh banana leaves. In the olden days, traditionally, these banana leaf parcels used to be placed inside the pan of hot steaming rice , where in the steam from the cooked rice provides the necessary heat to cook the Paturi. This is basically a slow cooking technique where fish, prawn are steeped in flavorful spices , wrapped in fresh leaves and cooked to perfection.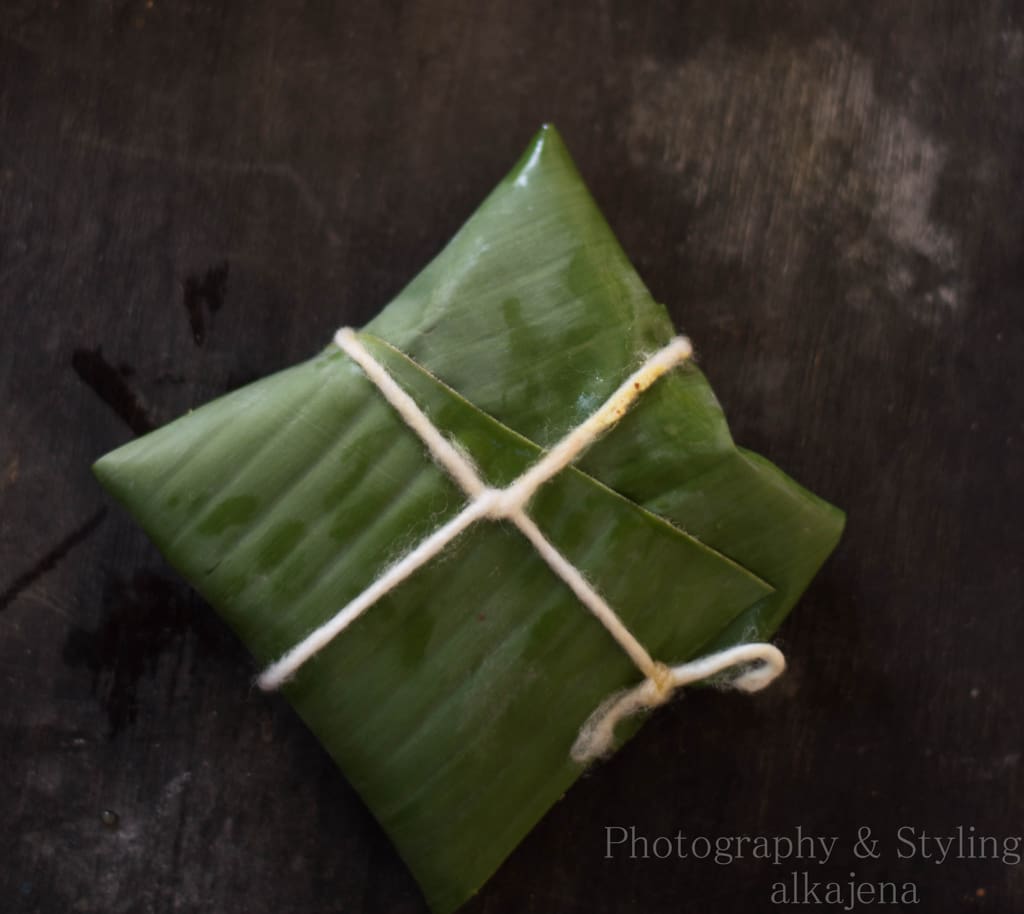 Paturi comes from a Bengali word called Patta or leaf,so anything cooked inside a leaf is known as Paturi thus the name Paturi , prawn paturi etc. Traditionally banana leaf is used to prepare paturi as they are large and flexible, besides food cooked in banana leaves adds a subtle flavor to the dish , but many use other edible leaves such as Pumpkin leaves, Bottle Gourd Leaves which gives a very distinct flavor to the dish also.
Paturi is one of the signature Bengali dishes where fish or prawn are marinated in mustard paste and generously drizzed with mustard oil and wrapped securely in Banana Leaf and steamed before serving along with hot steamed rice. If you are a Fish Lover, You must give it a try as it is so similar to Patrani Machchi yet so different in taste as Paturi uses mustard paste and coconut while Patrani Machchi uses green chutney consisting of predominantly coriander leaves and coconut.

On my Sunday Lunch menu was this Chingri paturi or Prawn Paturi where I cooked these Prawns marinated in coconut and mustard paste, wrapped in banana leaves, and believe me it was pure bliss. Prawn has always been my Son's favorite and that's why I mostly end up making many dishes out of them like Daab Chingri, Malabar Prawn Curry, MISA MACH POORA, PRAWN MALAI CURRY and CURRIED PRAWN IN COCONUT MILK. Follow the pictorial process for making this Paturi.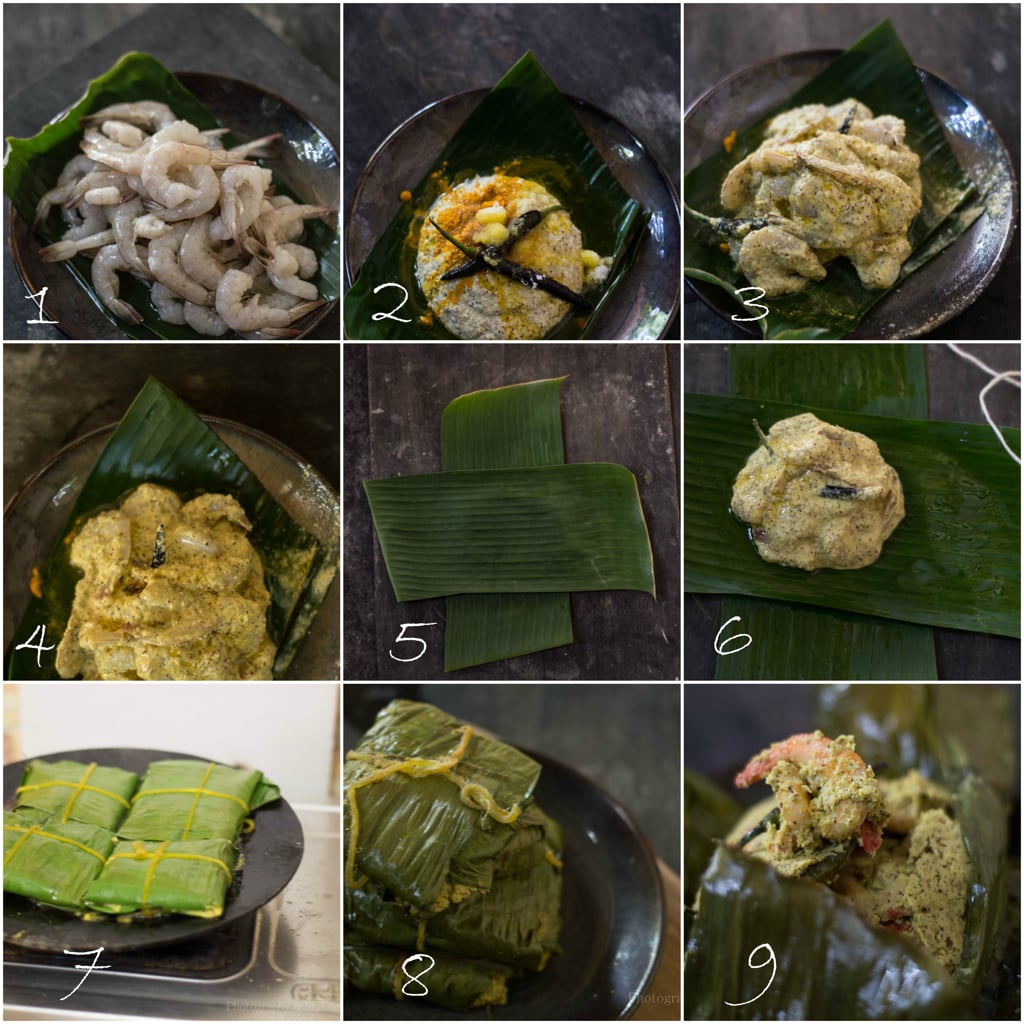 Either a Bengali Paturi , Odia Patra Poda or a Parsi Patrani Machchhi, all these are subtly flavoured fish delicacies of their respective communities are a must try once in your life.
(Visited 1,289 times, 1 visits today)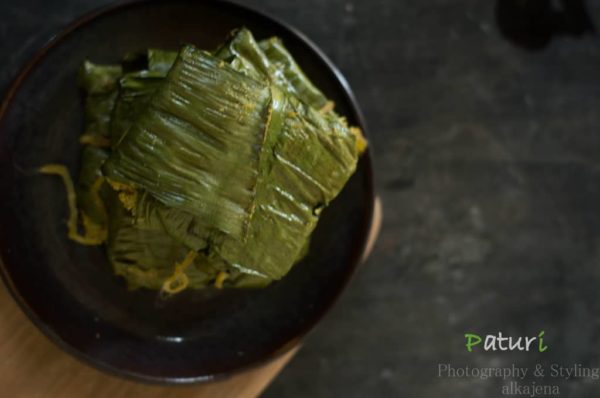 | | |
| --- | --- |
| | |
Soak the mustard seeds and Poppy seeds in warm water for minimum 1 hour.

In the mean time, clean the Prawn and keep aside.

Now grind mustard seeds, poppy seeds, green chillies and coconut to a fine paste and keep aside.

In a bowl, add the poppy seed, mustard and coconut paste along with turmeric powder, salt , mustard oil and mix everything well.

Clean and cut the banana leaf into two parts from the center and cut 4 rectangle stripes from each side. You have to keep in mind the amount you have to place inside each parcel.

Apply mustard oil on the shiny side of the Banana leaf and keep aside. Keep the banana leaf in a cross like manner a in the photographs.

Now marinate the Prawns in the mustard, poppy seed and coconut paste and coat them well.

Now carefully divide the marinated Prawn into 4 parts and keep one part on the center of the banana Leaf .If you want more spiness , you can keep one green chilli on top .Wrap and make Parcel and tie them securely with thread.Continue the process for the rest 3 packets.

Now place a Iron Tawa on the gas stove and apply a generous amount of mustard oil on it. Place the Prawn Parcels on them and cook for 20 minutes on low fame. Flip each Parcel 3 to 4 times during this process.

After 20 minutes, you will notice the Banana leaf has changed it's color. Now you can take them away from heat.

Donot open straightaway, Serve this Prawn Paturi after cutting the thread and serving it directly on the plate along with some hot steamed rice.