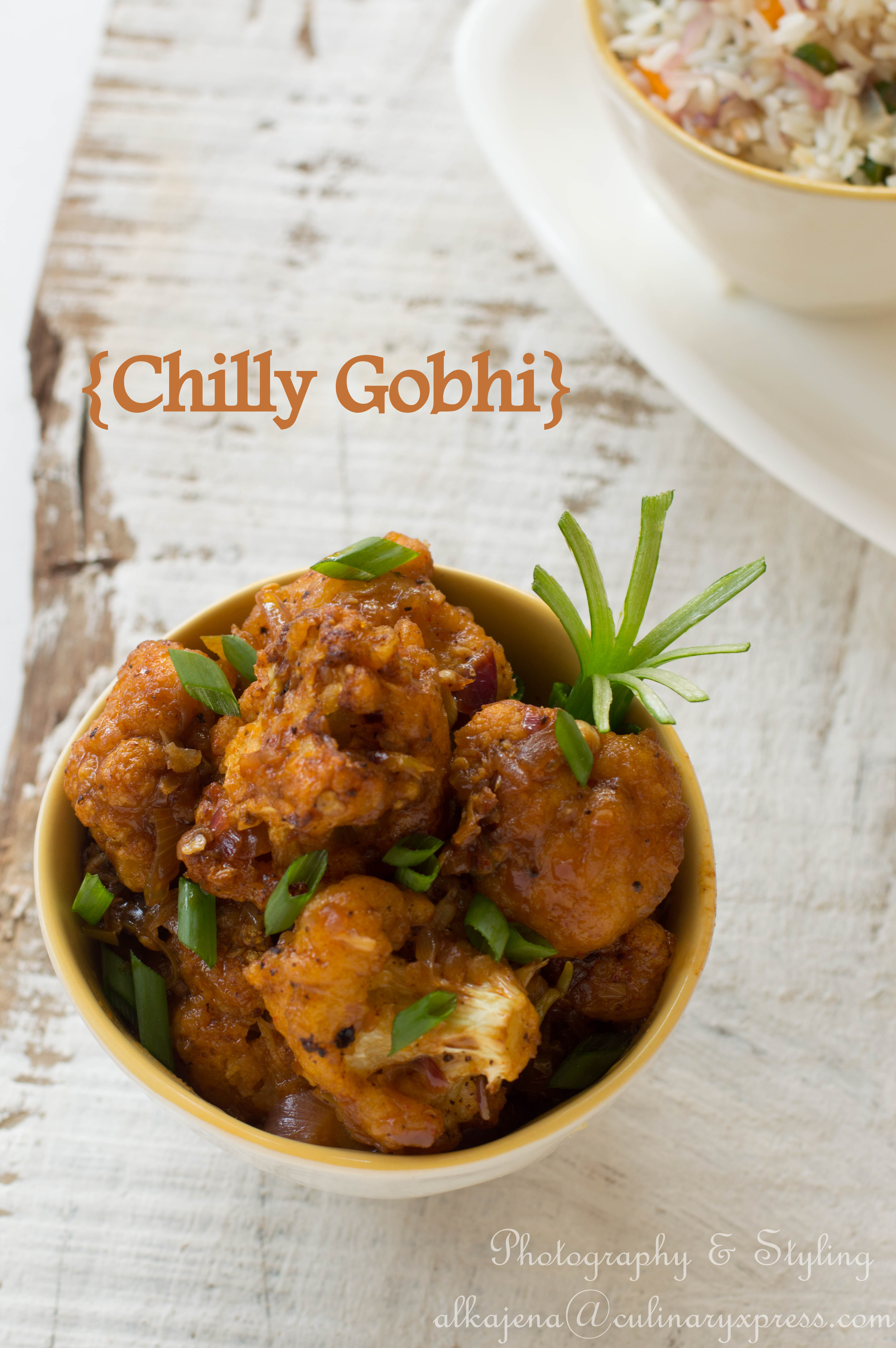 Chilly Gobhi is a very popular Indo-Chinese dish. It can also be served as a side dish for fried rice and noodles or as a party snack.
Come evenings and my brain is racing at an alarming speed to catch up with the dinner menu…Its a real challenge to come up with exciting dishes out of the most simplest vegetable for the family. After a hectic day….thinking of cooking something spicy was not on mind , when the idea of cooking this Fusion dish -Chilly Gobhi came to my mind which not only is easy to make , rather taste beautiful too.
Boasting a mere 26 calories per 100 gms and a rich source of vitamin C, vitamin K, folate and fiber, cauliflower deserves the new found status as a go-to vegetable for side dishes, salads and as part of flavorful stews and main dishes.It has a firm, almost waxy texture, and a mild, delicate flavour. When cooked properly, it is a delight. Cauliflower can stand up to rather bold seasoning, in fact. In this recipe, it gets garlic, Onions, capsicum and Ginger.
(Visited 199 times, 1 visits today)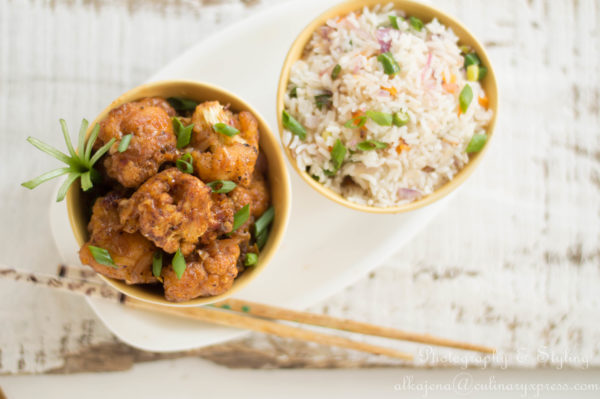 | | |
| --- | --- |
| | |
Firstly chop the cauliflower into medium size florets. Heat water with salt and boil it in the hot water for 5 to 10 minutes or till done. Drain and keep aside.

In a bowl, prepare the batter with cornflour, all purpose flour and a little salt. Add water and whisk to make a smooth batter without any lumps.

Dip the cauliflower florets in the batter and deep fry them until golden brown.

Heat oil in a pan, add finely chopped ginger and garlic. Fry for a couple of mins. Add green chilli, spring onions and onions. Fry until the onions become soft.Now, add the chopped capsicum. Saute for a min and add all the sauces along with vinegar, sugar and salt. Mix them well.

Add the fried cauliflower florets, toss them gently and make sure the florets are coated with the sauce.

Serve  as a snack or as a side dish with veg fried rice or mushroom fried rice or veg hakka noodles or veg noodles.