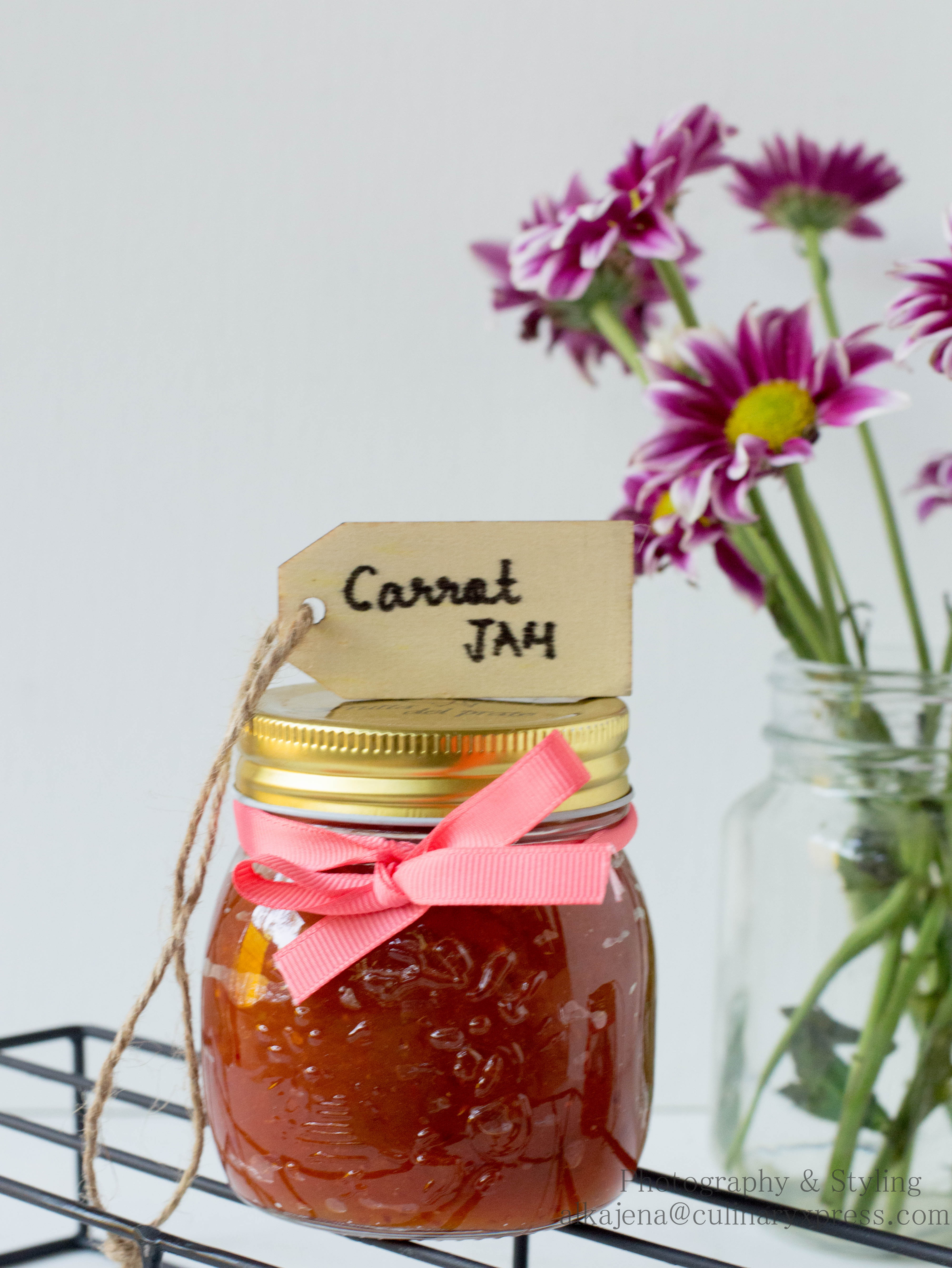 Come winter and  the markets are flooded with all sorts of root Vegetables and leafy greens that are full of natural goodness. This is the reason why we eagerly wait for winters to make our favourite seasonal dishes such as Gajar ka Halwa cooked with red carrots , bite  mooli ke parathas or sarson ka saag with makki ki roti. You can enjoy the true flavour of the produce only during the season itself.Carrots, Radishes, Capsicum, Broccoli, Freanch Beans, Mustard Leaves, Fenugreek Leaves, Peas, Spinach and Beats are some of the winter Vegetables that founds it's way to our kitchen frequently.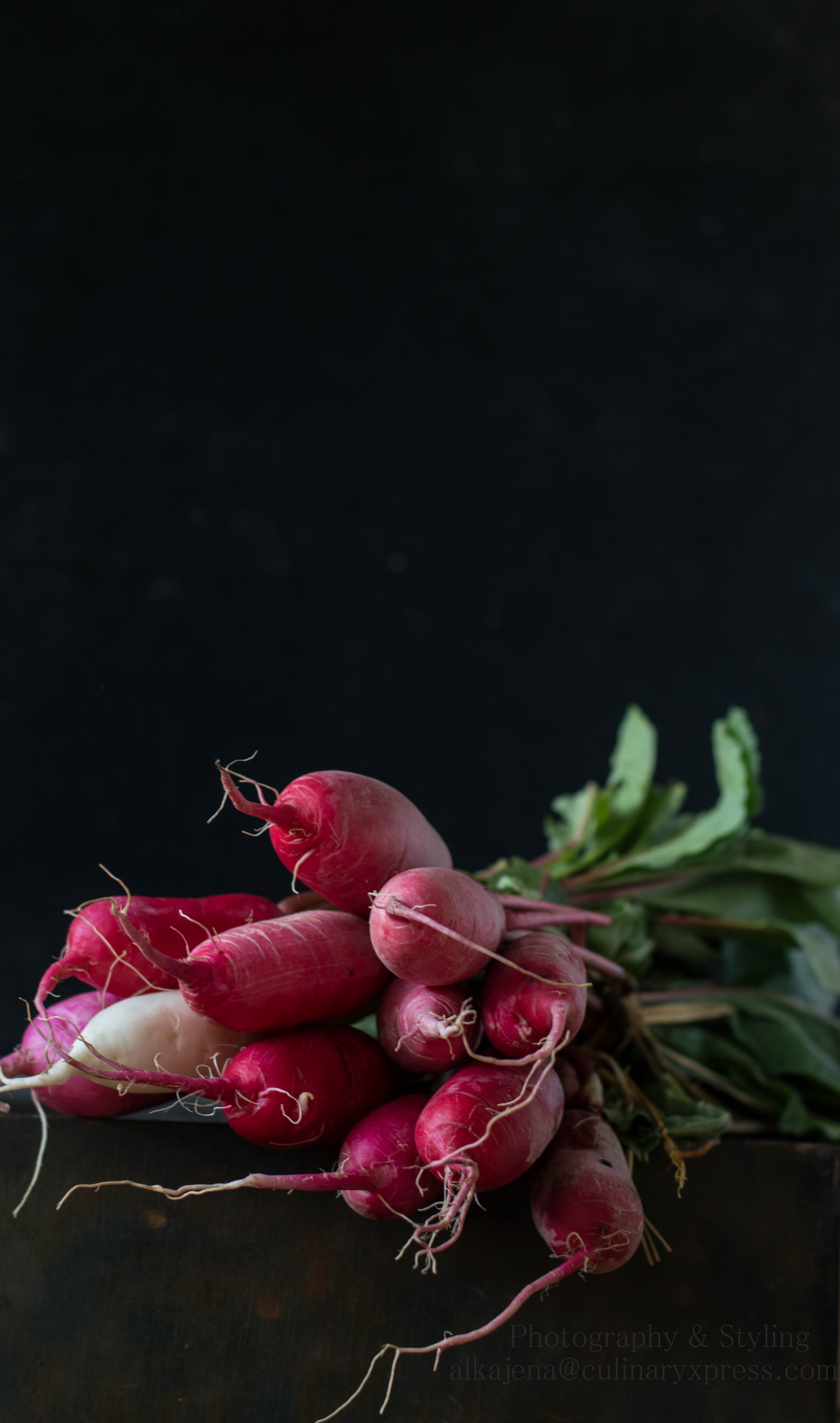 While most vegetables are available to us year around, the best way to savour nature's true offerings is to enjoy them in their season . In winter the body metabolism is low ,so it is advisable to take fruits and vegetables that are low in calories and have dense nutrients. Eating seasonal fruits and vegetables is healthier because the nutrient contents vary when they are grown in off-season.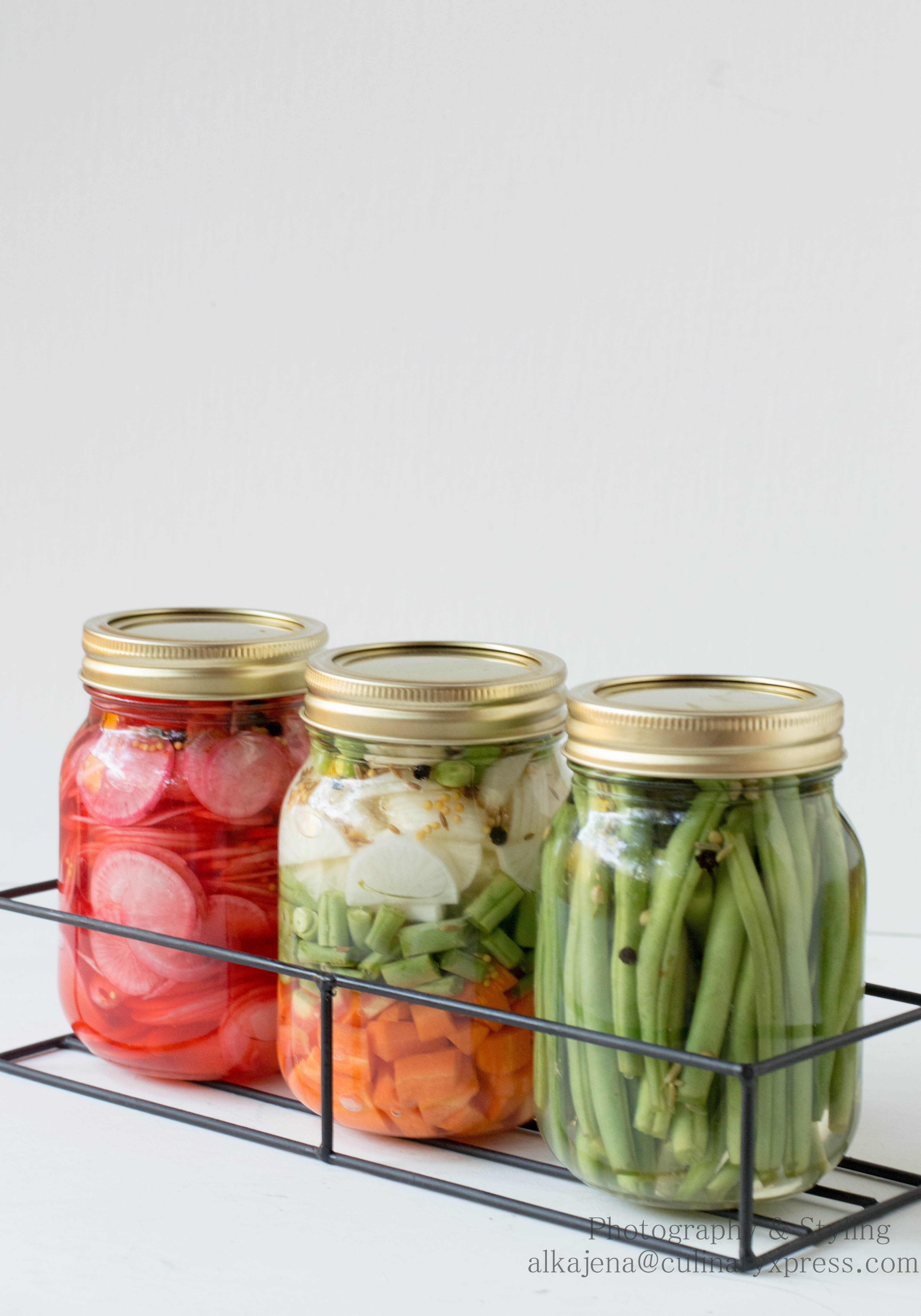 During winter, I usually end up with  surplus of fruits and vegetables. Many a times I am stuck up with what to do with the excess vegetables. After going through so many hours on the internet, I found ways not to waste excess vegetables. Now I preserve my excess stuff to eat throughout the year with these food preservation methods.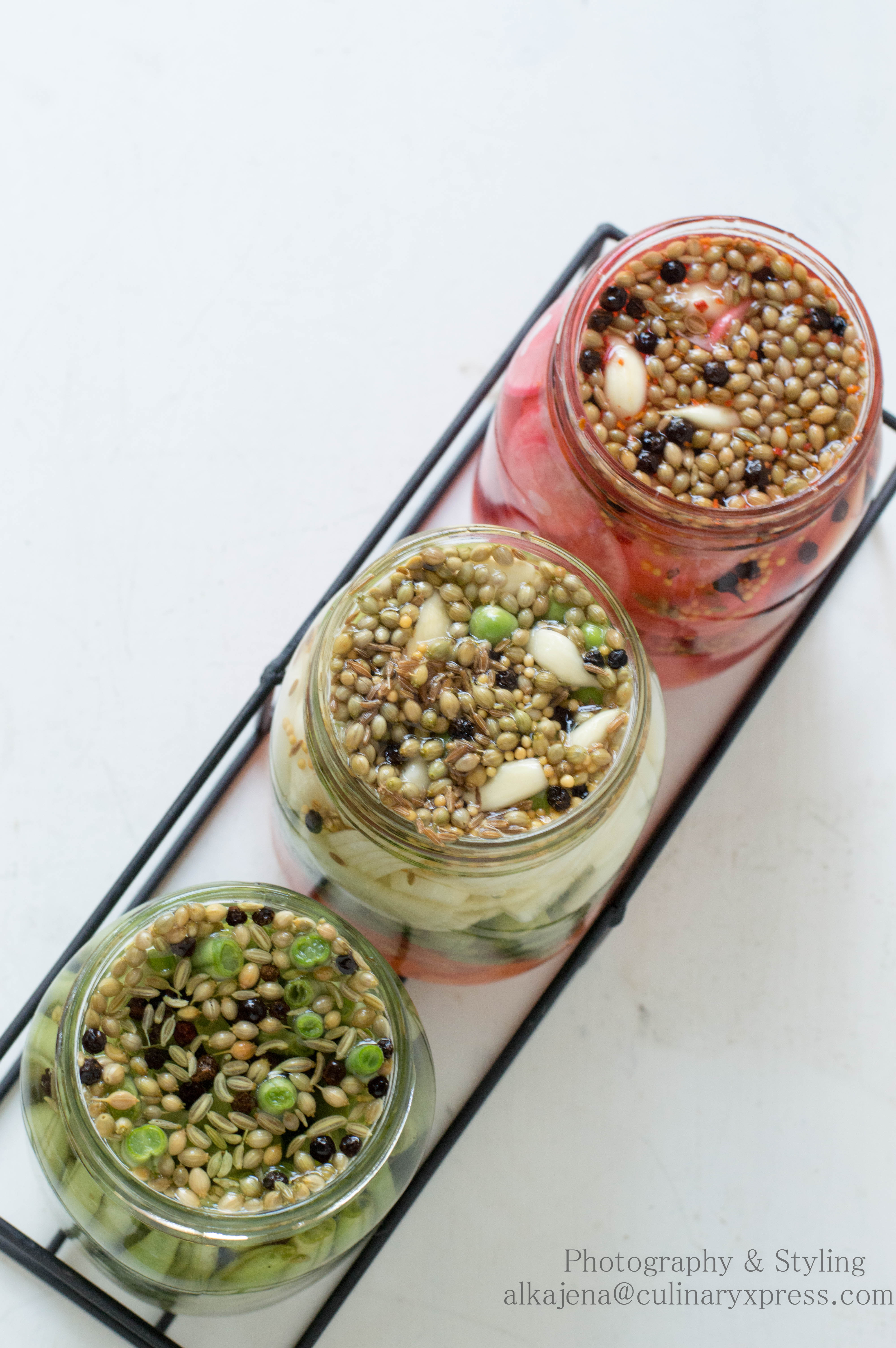 Some simple method of preserving vegetables are Freezing , Canning,Drying and Pickling. If you are wondering how to preserve your vegetables, choose any of the method. However out of these , I love the Pickling or fermenting method as there is no cooking involved.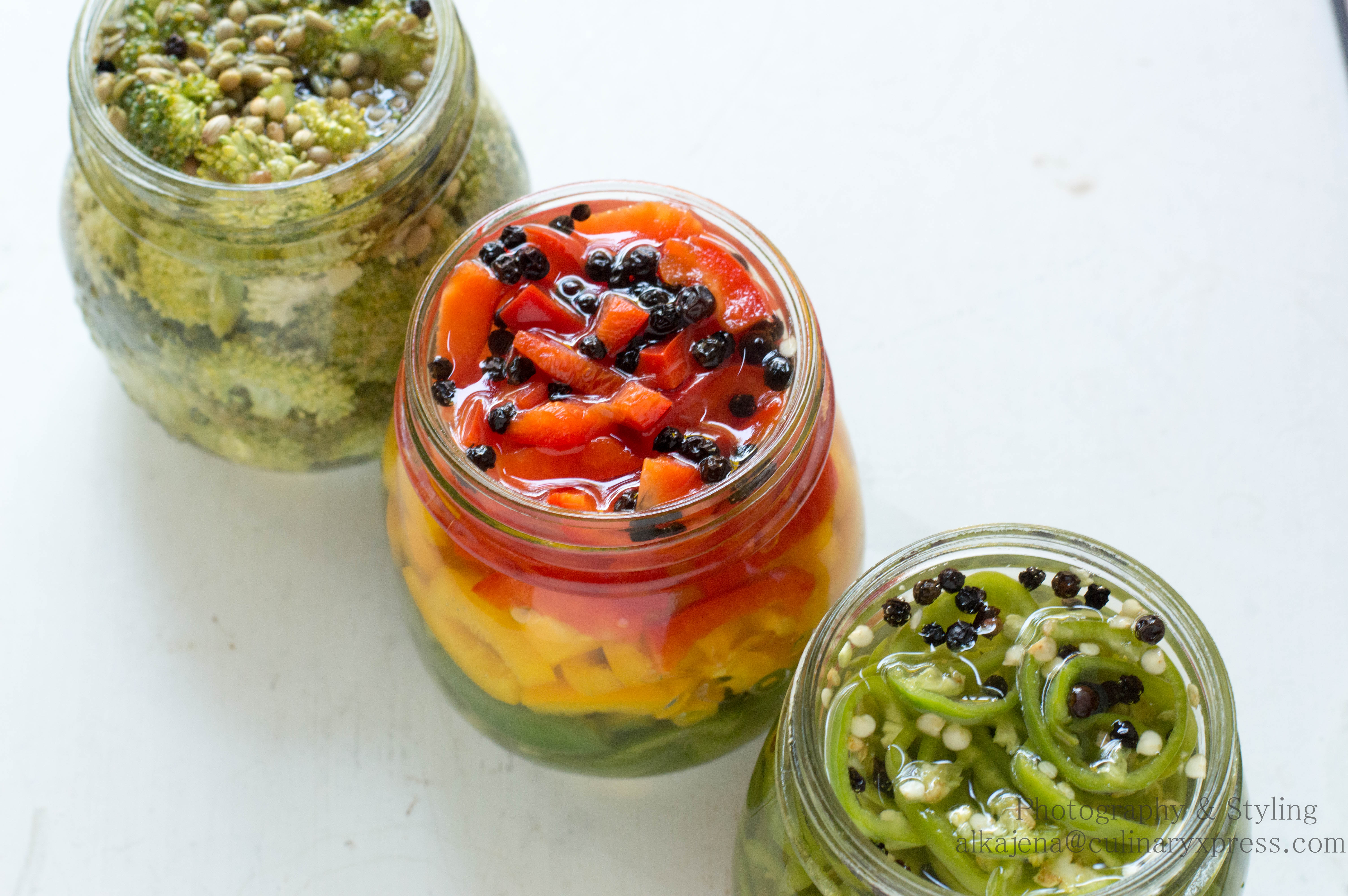 All I had to do is cut and trimmed them and put in a sterilized jar. Then I add my spices and filled it with a mixture of boiled and cooled vinegar , water, sugar and salt.Fermented foods produces a lot of lactic acid during fermentation which is a fantastic digestive aid.For enhancing flavor, use mustard seeds, black peppercorns, garlic cloves, coriander seeds, cumin seeds, and red chilli flakes. With the help of this technique , I have preserved radishes, chilli pepper, capsicum, broccoli,french beans , carrots and some peas also.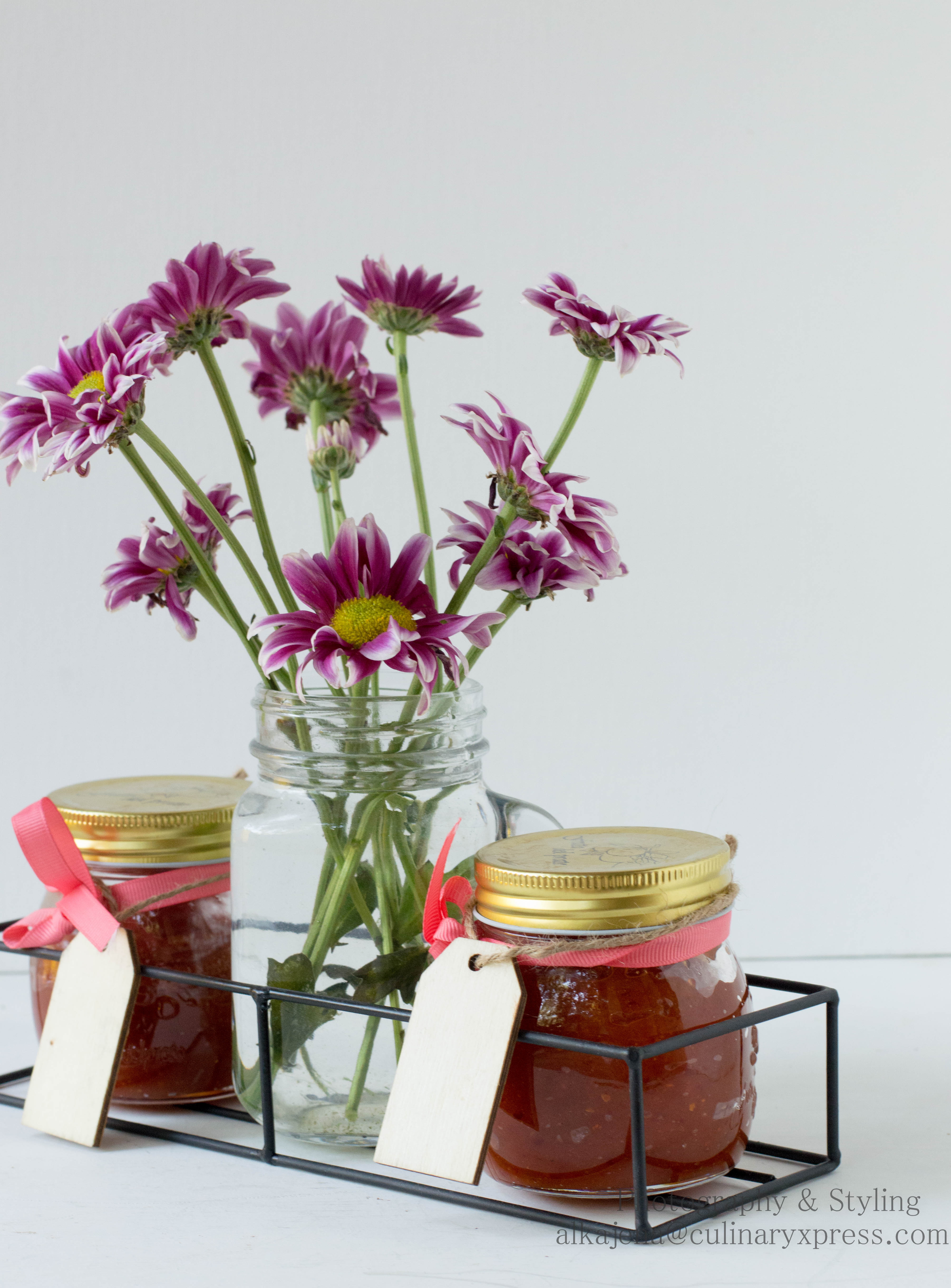 If there is one vegetable which is full of nutrient, then it is definitely carrot. This delicious vegetable plentifully available during winter is liked by all. That's why I decided to make a sweet and spicy Carrot Jam, which taste heavenly. The idea to make this comes when one of my friend was talking about his father doing a radish jam . Since that day, I want to make jams out of vegetables and see how it turns out. Without a clear recipe, I went with my gut feeling to make this super yummy Jam.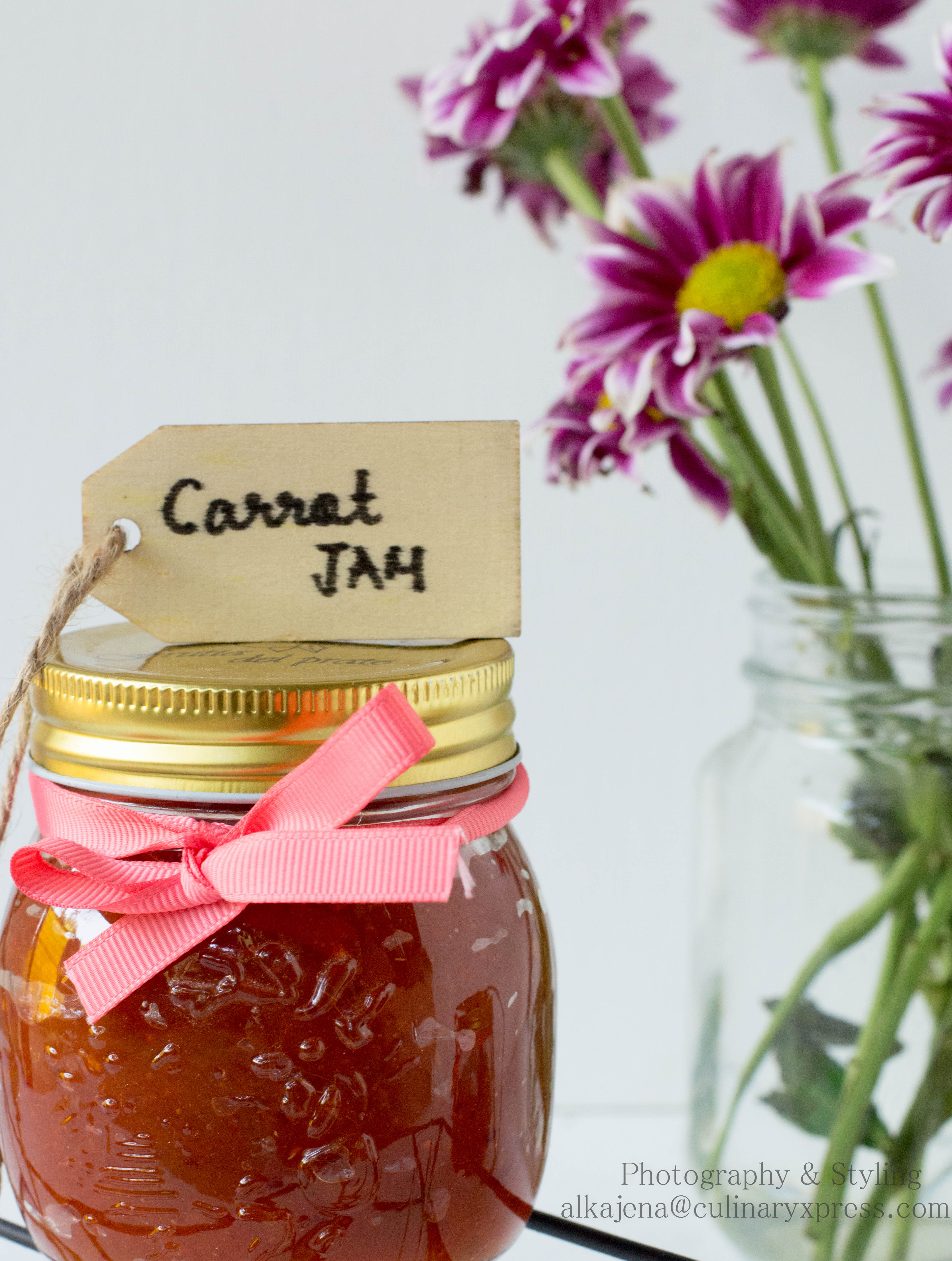 Pickled vegetables:
any vegetables you like (I used radishes, broccoli, Chilli Pepper, Capsicum, carrots, French Beans)
Spices (I used peppercorns, cumin, coriander, yellow mustard seeds, Fennel seeds and Red Chilli Flakes)
1 cup vinegar (I used Apple Cidar vinegar) per jar
1 cup filtered water per jar
1 tablespoon  salt per jar
 1 teaspoon sugar per jar
Procedure: 
Wash and cut up your vegetables and pack them into a clean jar. Add your spices.
To prepare the brine: In a small saucepan, combine the vinegar, water, sugar and salt. Bring the mixture to a boil, stirring occasionally. Let the mixture cool to room temperature, then pour the mixture in the jar.
Wipe any vinegar spills from the rim with a clean towel and put on the lid. keep the  jar in fridge for at least a week. This can be stored for upto 6 months.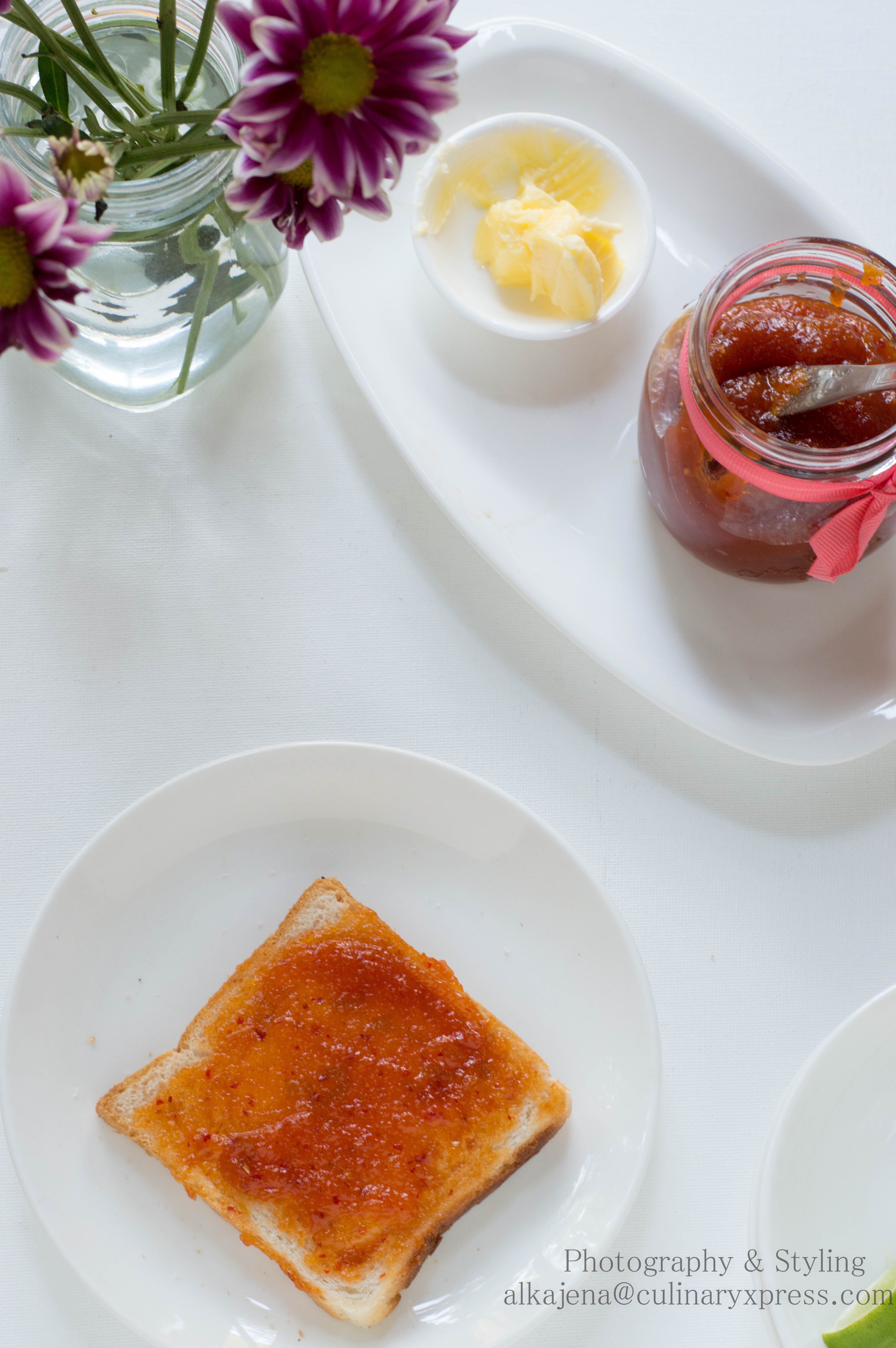 (Visited 280 times, 1 visits today)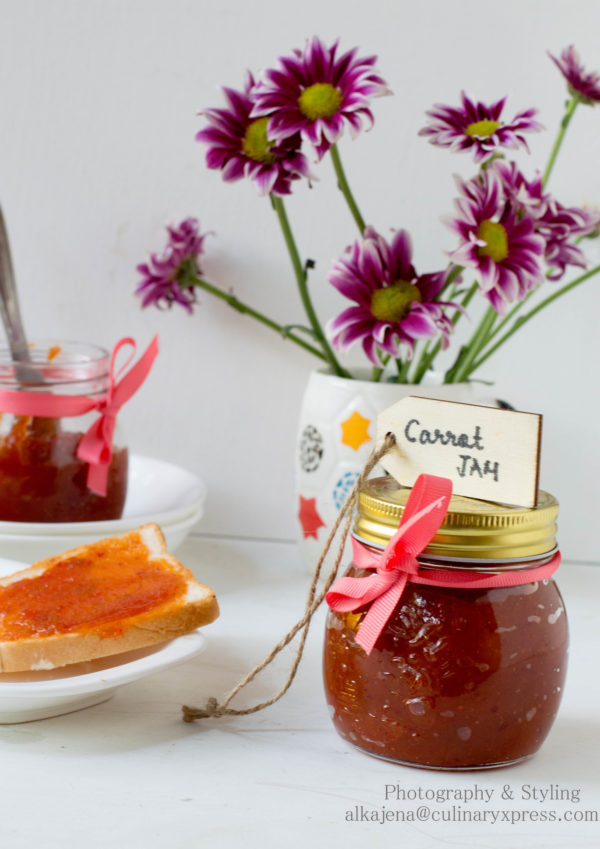 | | |
| --- | --- |
| | |
Peel and grate the carrots up to 4 cups and set aside. Put in pressure cooker along with 1 cup of water, grated ginger and cook until soft.

Let the pressure cooker comes down to normal room temperature. Drain and puree the carrots. Put the pureed carrots into a fine sieve and push out any excess water.

Puree the green apple along with its skin.Put the carrot puree in a deep saucepan along with the sugar, apple puree , red chilli flakes and cook until a thick consistency is arrived.

Allow to cool and then stir in the lemon juice. To know whether your jam is set, dip and coat the spoon with jam. Remove, and run your finger through the middle of the jam. If a clear path is left, the mixture is ready.

Pour into sterilized jars and refrigerate. Spread over your Bread and enjoy this sweet, spicy jam along with your morning Tea.