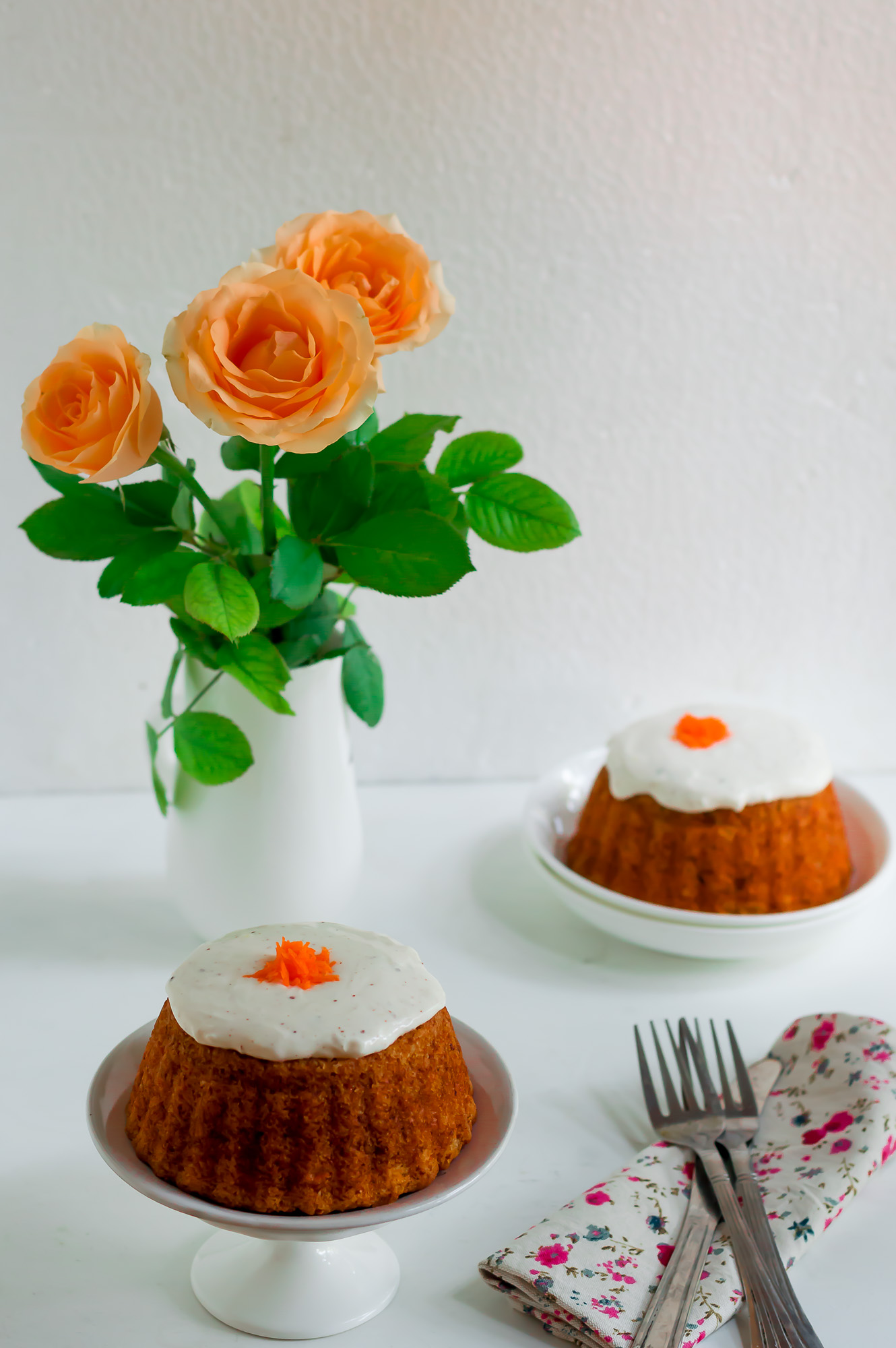 Carrot Cake with chopped almonds, raisins and  all spice powder is the most lightest and moist cake I have come across . With the onset of winter , our market is flooded with these orange beauties. When I saw these orange carrots in the supermarket , I decided to bake a cake out of this extremely versatile vegetable available everywhere in the world. Carrots finds it's place in many kitchen in the form of juice, salads, soups and sometimes chips also.
Health Benefits of Carrots:
Besides its importance in a number of dishes and cultural cuisines, it also helps in reducing cholesterol, prevents heart attack,improvising vision and reducing the signs of premature aging.  Carrots also increase our cardiovascular health and detoxify the body. Read this  how to reap the maximum benefits from this crunchy power food.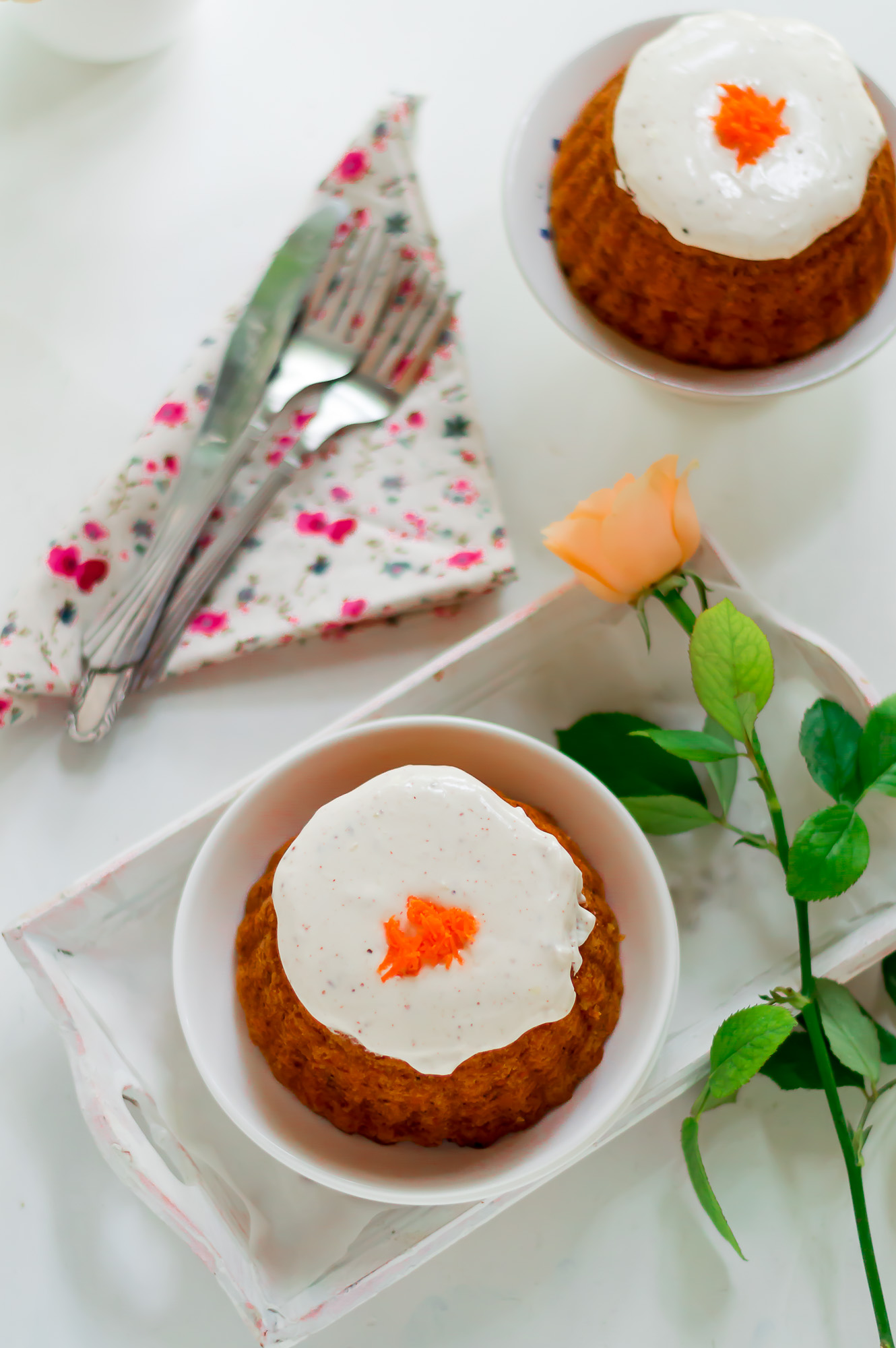 I baked this cake with for my family who have stood by me and supported my blogging journey. To make this cake, you have to grate the carrots in the micro grater if you donot like the larger bits.Combine with a frosting of your choice and enjoy this cake which is full of flavor and moist without being mushy. The orange slices of finely grated carrots gave the cake it's color and texture.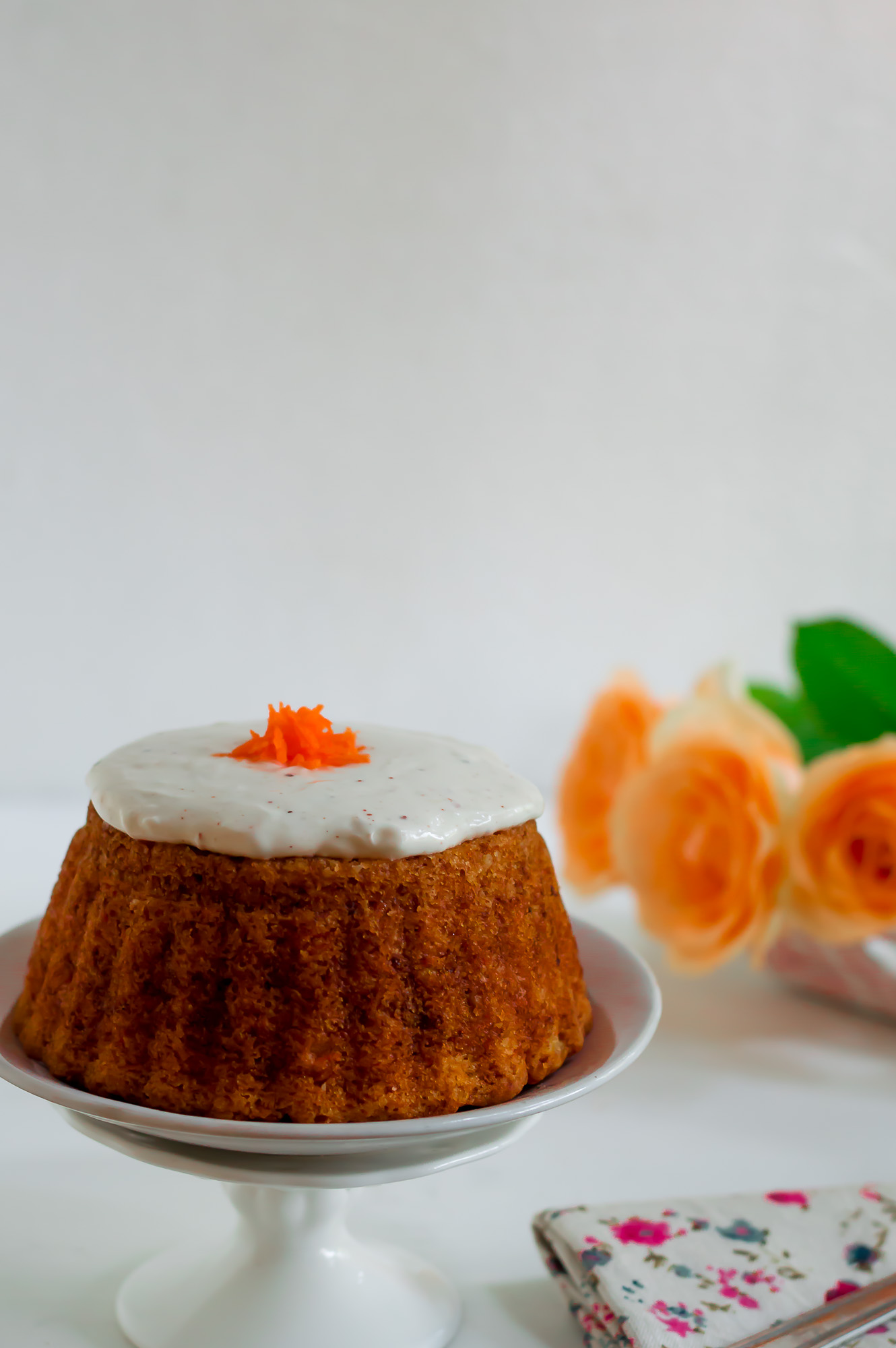 I like to use oil when preparing cakes that have so much flavor from other ingredients because oil is flavorless. You can check these cakes like the Orange & Poppy seed Cake, Fruit Cake, Cherry & Raisin cake  . Since the carrots contains moisture, it keeps the cake moist.I must tell you all spice powder is one such spice that I normally do not  have at home. So I make my spice by grinding equal amount of   cloves , nutmeg and cinnamon.You can keep the cake outside for one to two days and it tastes better after that also. Most of the carrot cake recipe which I search calls for cream cheese frosting. But I have used  cream, sugar and all spice powder for my frosting which perfectly compliments my cake.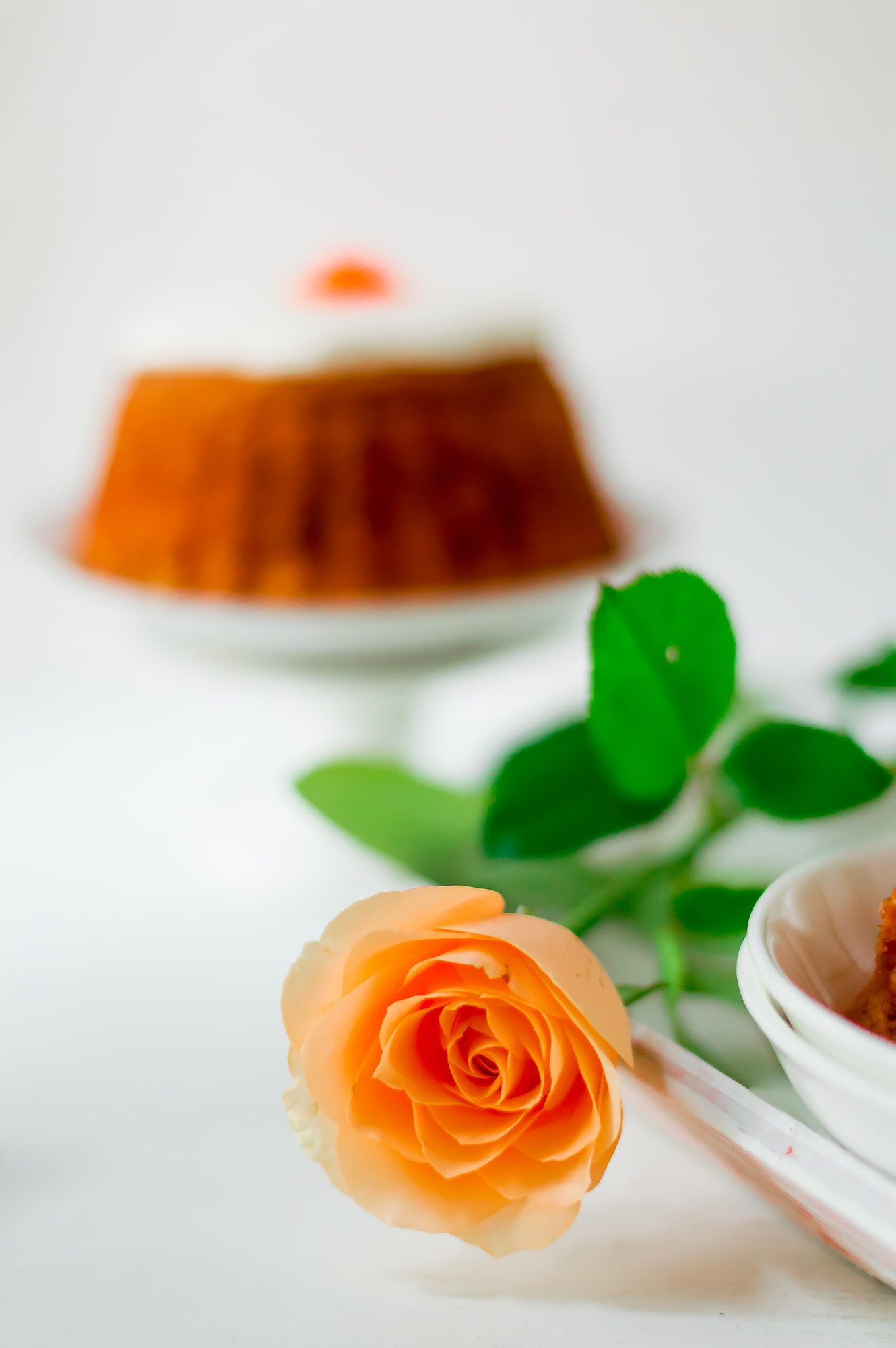 (Visited 238 times, 1 visits today)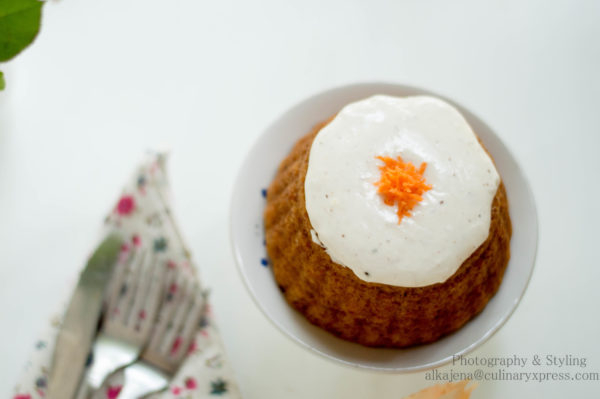 | | |
| --- | --- |
| | |
Preheat oven at 180 deg C for 10mins. keep a butter paper inside the tin and grease it with oil,

Grate carrots finely and keep aside. Sieve all purpose flour with salt,baking soda and baking powder and set aside.

In a mixing bowl add curd, brown sugar, milk and olive oil. Mix well until sugar completely dissolves.

Now add all spice powder, vanilla essence and give a quick stir. Finally fold in carrots.

Add the dry ingredients. Whisk it well to form a smooth creamy flowing batter. You can fold in chopped almonds and raisins into the batter itself.

Bake the cake at 180 degree temperature for 40 mins or until the toothpick inserted at the center comes out clean.

Allow it to cool for 15mins, then invert and carefully peel of the butter paper. Allow it to cool for further an hour before applying the frosting.

Keep the container and the whipping blade in the fridge to chill. Whip the cream along with all spice powder and sugar to a stiff peak. It will take 5 to 7 minutes time to reach this stage.

Apply this on the cake and serve.