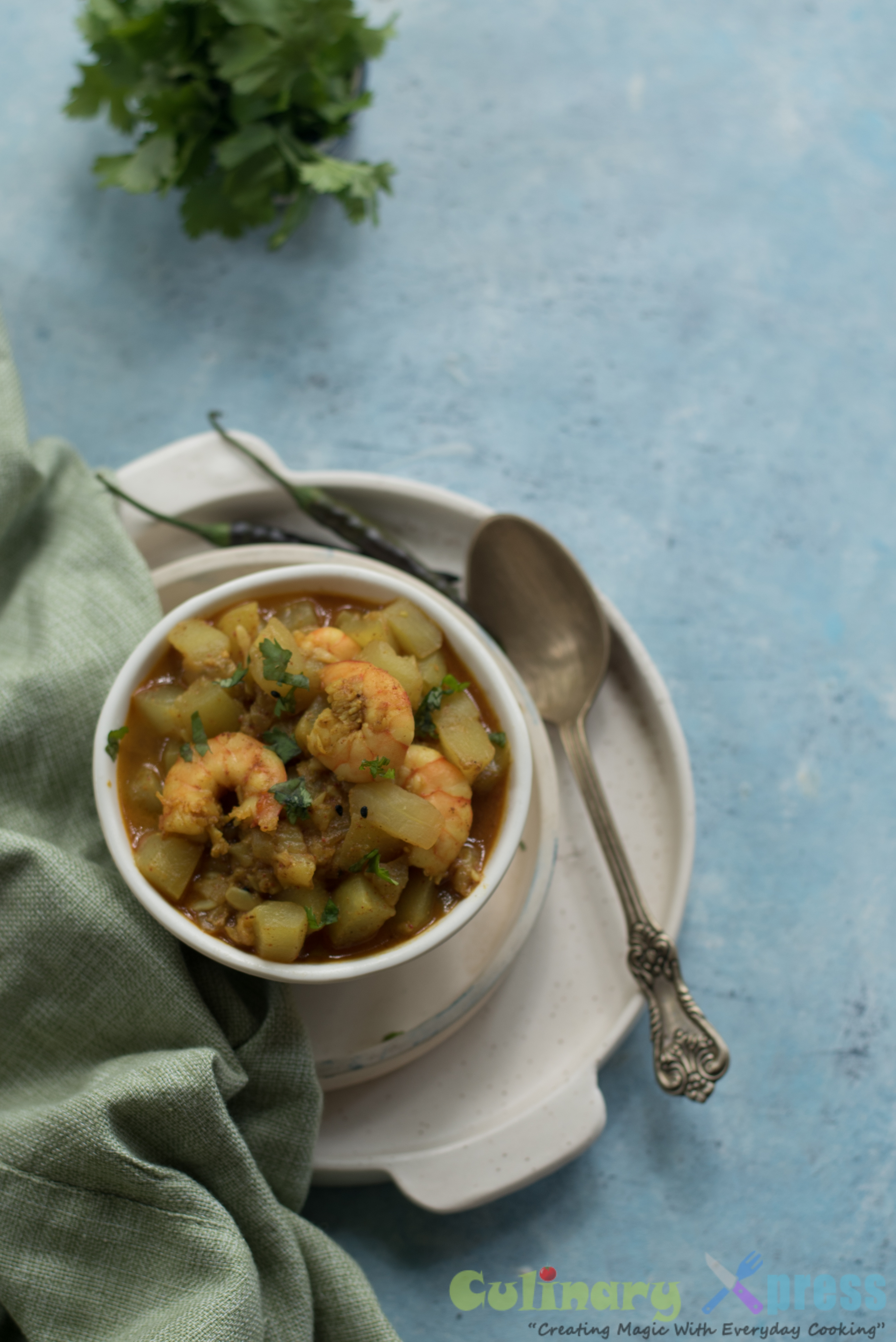 Lau otherwise known as Bottle gourd/ Dudhi/Lauki is one of those mild tasting vegetables which is mostly used in North India as a dessert . However in Eastern States like Odisha and WestBengal it is used both as a sweet and savory dish.
We cook au with moong dal known as Lau muga dalma, Lau Badhi Tarkari, Lau Ghanta to name a few apart from lau Podapitha . Lau or Bottle gourd is considered to be beneficial for diabetic patients as it is low in calorie, got high fiber and rich in vitamin C and antioxidants. lau/ Bottle gourd has got a mild flavor of its own and has the tendency to absorb whatever flavors you add into it. Today I made a very simple recipe called lau chingudi which has bottle gourd cooked along with prawns. You can serve this recipe along with rice and dal.
Serves: 4
Ingredients:
1 bottle gourd, peeled and chopped finely
20-25 small shrimps
1/2 tsp panch phutan
1/2 tsp turmeric powder
1/2 teaspoon red chili powder
1/2 teaspoon roasted cumin powder
2 green chilies
1 tsp sugar
salt to taste
2 tbsp mustard oil
fresh coriander leaves for garnishing
Directions:
Clean and remove the shells of the prawns.Marinate with 1/2 teaspoon turmeric powder and some salt and keep aside for 10-15 minutes.
Heat oil in a pan and add the prawns and saute till almost done. Keep aside.
In the same saucepan, add some mustard oil and heat it further. Temper with Panch Phutan and once it splutters add the chopped bottle gourd, little salt and mix well.
Cover and cook till the bottle gourd is almost done. Now add roasted cumin powder, chili powder, prawns and mix well.
Now add the green chilies and cover and cook for 5 more minutes.Lastly add the sugar to balance the flavors.
Sprinkle fresh coriander leaves and serve hot with white rice and dal .
Notes:
Try to use smaller size prawns as it tastes better with that. Since I didn't have that I have used medium size prawns.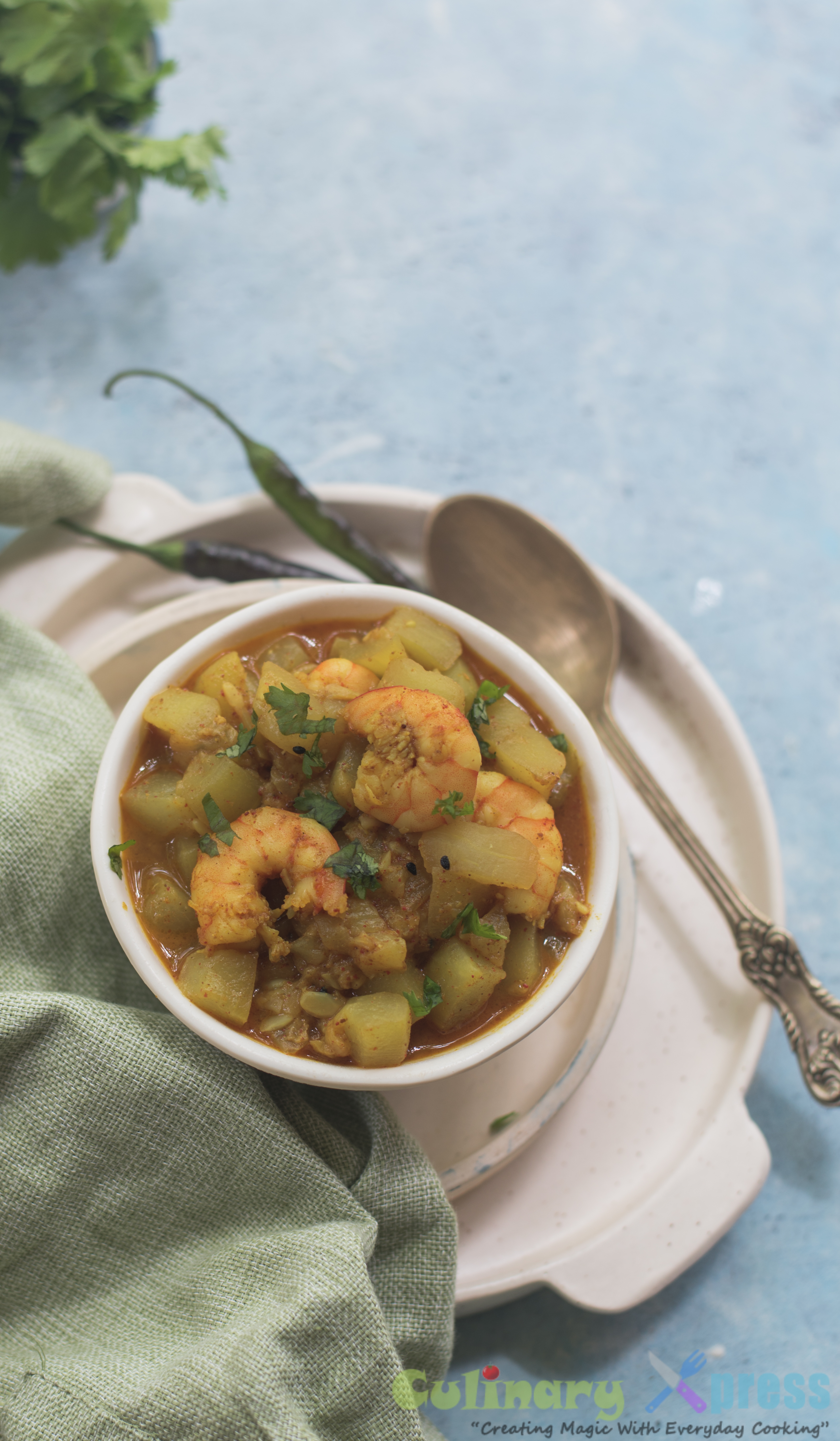 (Visited 81 times, 1 visits today)