Okra is also known as "lady's finger" in some parts of Asia. And various other names in other parts of the world. The plant is cultivated in tropical, subtropical and warm temperate regions around the world.Okra is an edible pea pod and  You can lightly blanch, steam or give it a quick stir-fry to reduce the "green" taste.
Okra is very low in calories and dense with nutrients. It is high in fiber, vitamin A, C, and folate content.It is also a good source of the B vitamins, vitamin K, calcium, potassium, iron, zinc, and traces of magnesium and manganese.Okra is one of those few vegetables which have the highest content of phytonutrients and antioxidants such as beta-carotene, xanthin and lutein.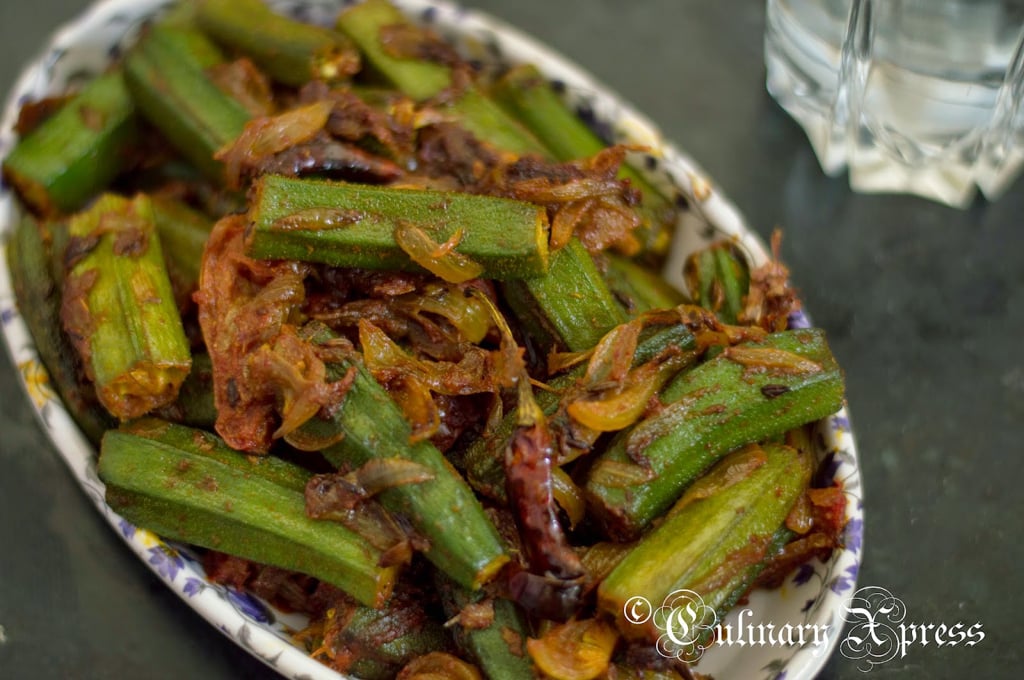 BHINDI DO PYAZA is a north Indian dish made from Ladies Finger/Okra which uses double amount of onions. The dish got its name from Bhindi which means Okra , Do means twice and Pyaza means onions, hence the nameBhindi Do Pyaza. Bhindo Do Pyaza goes very well with chapatis or Rotis, and as a side dish with plain Rice. It is a spicy Indian stir-fried okra and onion curry. Bhindi do pyaza preparation requires very basic ingredients that is easily found in any Indian kitchen.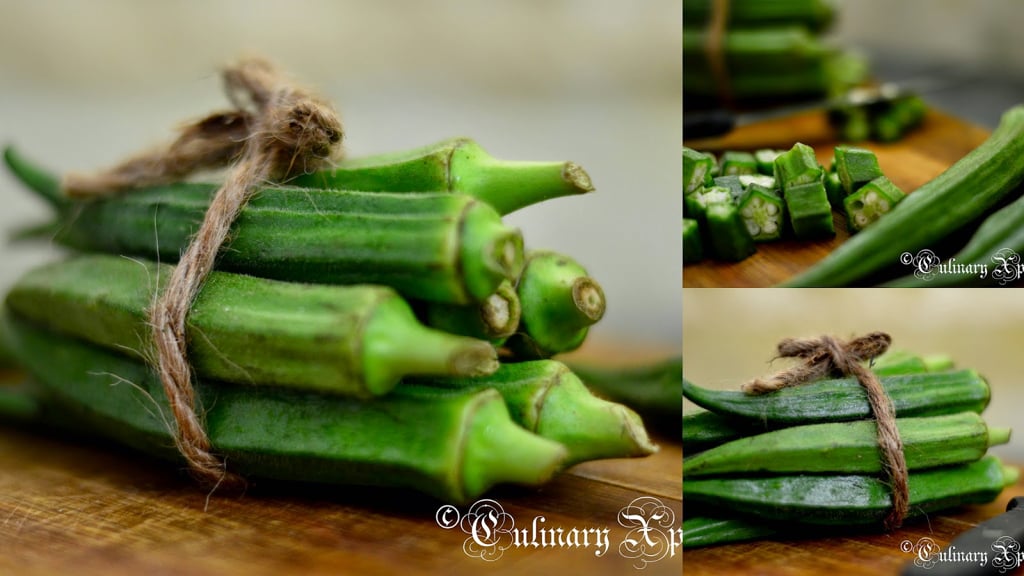 While cooking this recipe, look for young and small pods as they are tender. Large ones are hard and tough to cook. Choose Bhindis or Okras that are unblemished, firm and bright in color. Also before cooking Okra wash them and dry them with paper napkin before chopping. This way Bhindi or Okra will not be loose or slimy while making bhindi do pyaza.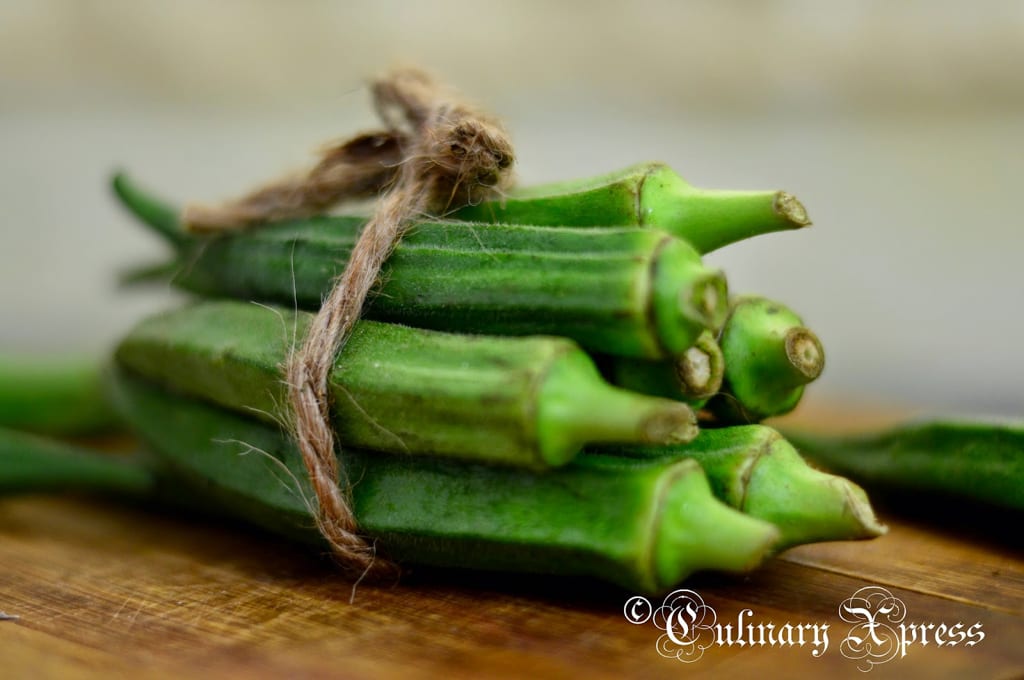 Bhindi or Okra or Lady's finger serves more purposes than just a vegetable for cooking. I remember slicing them, dipping them in fabric paint to make table napkins and windows curtain which I still uses as taught by my mother under vegetable art.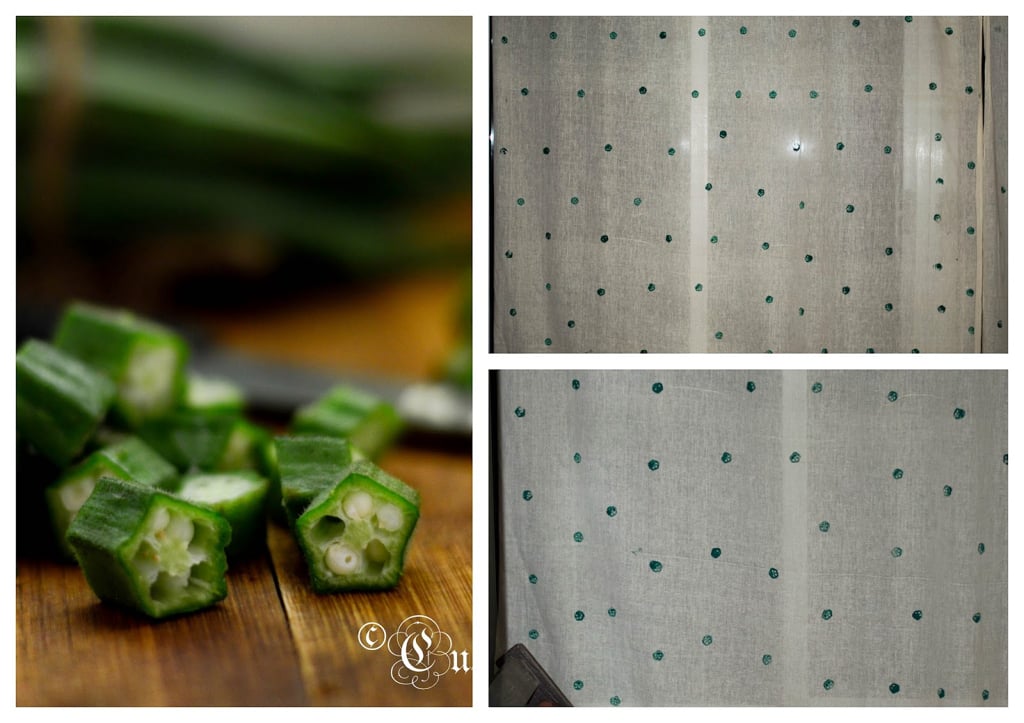 (Visited 1,264 times, 1 visits today)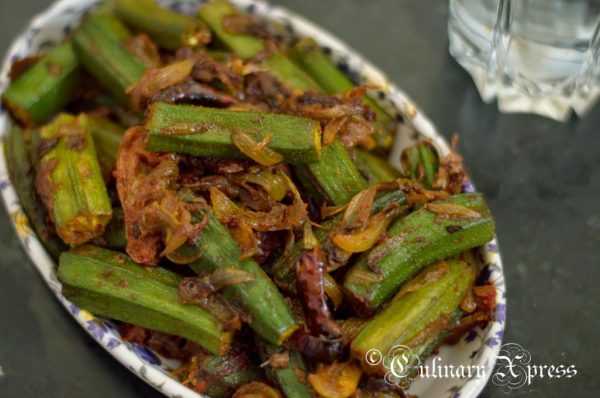 | | |
| --- | --- |
| | |
Wash the okra and pat them completely dry. Trim the end and slit the bigger okras into 4 pieces (you can leave the smaller ones at half), vertically. Lay them in a single layer and allow them to air dry for a while – which  helps a bit to control the slimy feel when cooking.

Heat oil in the pan. Add the cumin seeds and the dried red chilies , when they sizzle add the onions. Cook the onions at medium to high heat for about 7-10 minutes or until they soften and start to get golden and brown on the edges.

Add the Bhindis, Tomatoes, turmeric powder, and reduce the heat to medium. Cook, stirring them only very occasionally  and as needed until they are tender and bright green.

When the okra is cooked through but not falling apart, add the coriander powder, chili powder, and garam masala .  Adjust salt. Increase the heat to high and give it a good toss and remove from heat. Finish off with a good drizzle of of amchur/dried mango powder .

Serve hot as a side dish to Roti's and Plain Rice.