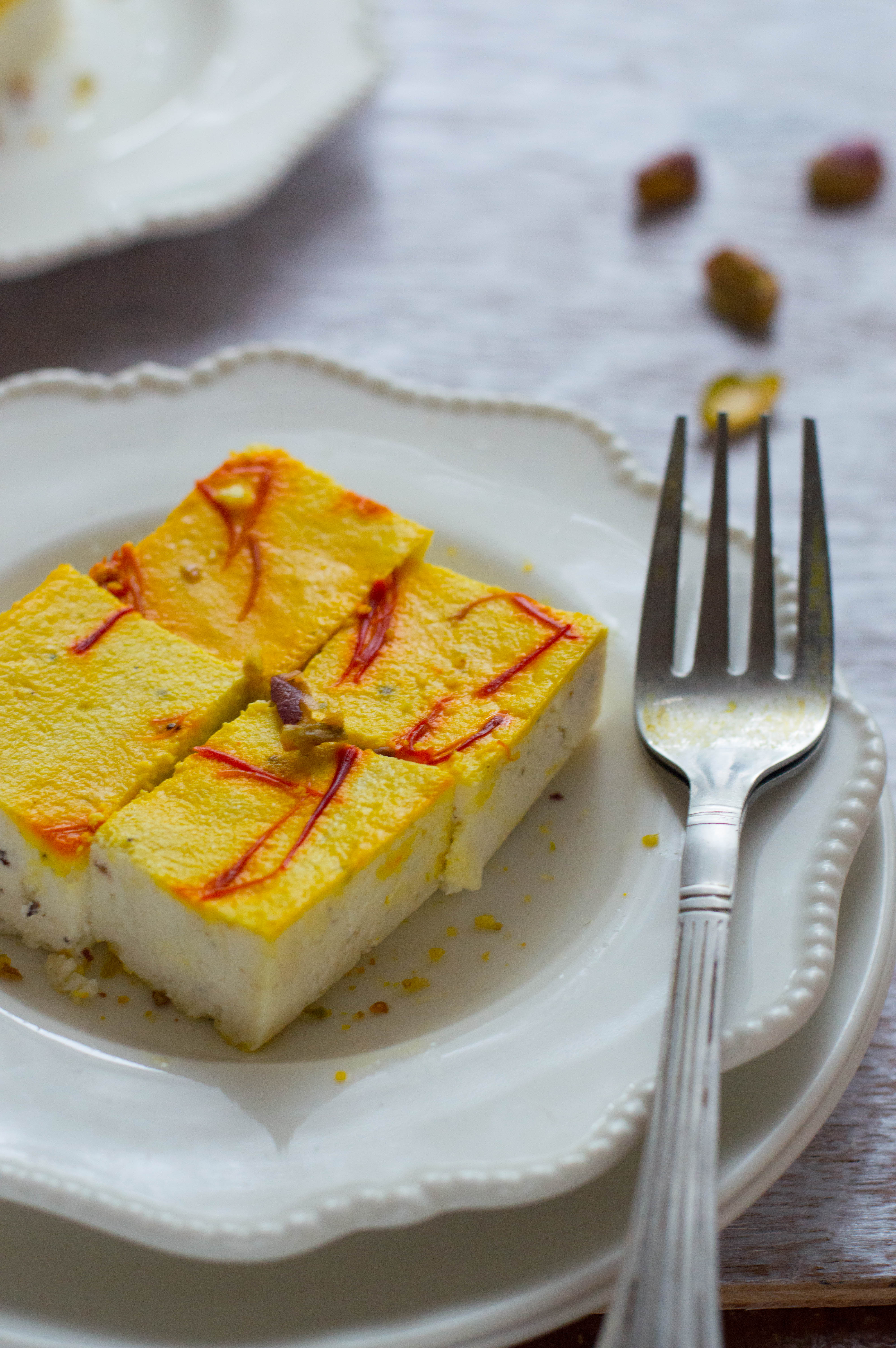 'Bhapa Sandesh' or steamed milk fudge need no introduction to any Bengali , for others it is a specific type of sweet or dessert created with chenna (Indian Cheese), sugar and are available in many types and shapes. Bhapa Sandesh is made by steaming home-made cottage cheese and that's why the name is Steamed Sandesh. 'Bhapa' in Bengali means steamed. This steamed Sandesh is usually decorated with saffron streaks or dry fruits or rose petals.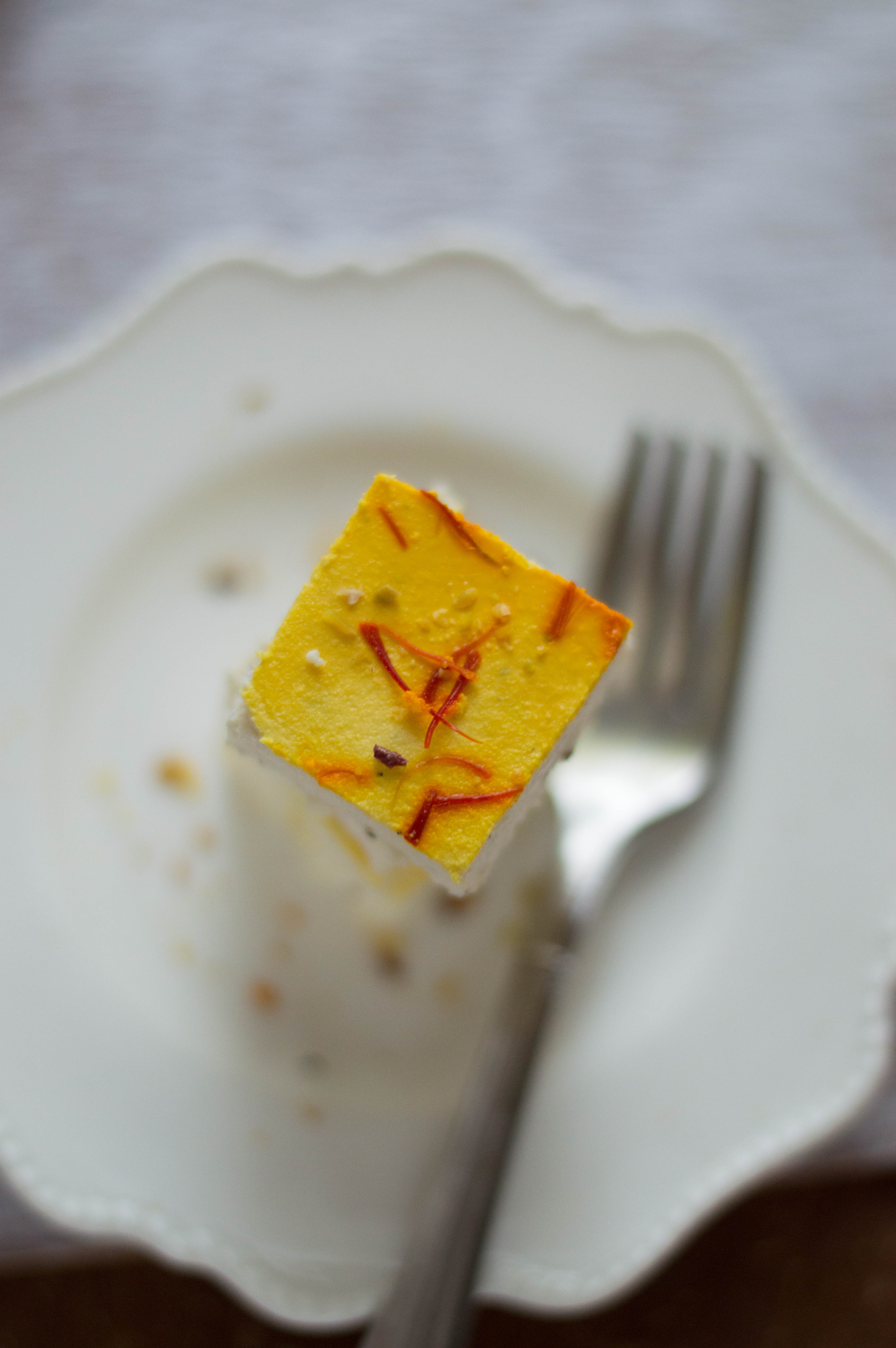 Sandesh are made from Chhana or cottage cheese which is the solid form of milk collected after it is curdled . The process involves the tossing of chenna along with some sugar on slow heat till it leaves the sides of the pan and then after cooling , various shapes can be given to the sandesh with the help of moulds which are mainly made of stone or wood.

(Visited 1,313 times, 1 visits today)
Boil the milk in a big pan and stir continuously. Once the milk starts boiling, lower the flame. Pour the lemon juice and stir. Once the milk starts curdling , you will notice the greenish water called whey, switch off the gas and remove the milk.Leave thechenna in this condition for 5-7 minutes.

Pour the chena over a soft cheese cloth and let all the water drain away.Now put this cloth with the chenna under running cold water for 2-3 minutes to help removing the smell of lemon.

Hang the chenna along with the cloth for 30 minutes or till all the water drains away.Soak the saffron in the hot milk.

Now transfer the chenna to a large plate and the sugar and start kneading with the back of your palm till it gets soft and smooth, add the cardamom powder. Again knead it nicely, until you feel oil on your palm.

Take a container; line it with parchment paper. Pour the cheese mixture into the container, sprinkle the saffron strands and cover it with aluminum foil and put it on a steamer and let it cook on low to medium heat for about 15 to 20 minutes.

Once it is done, let it cool down first at room temperature. Then put the container into the refrigerator for half an hour and serve .

Cut it into the pieces. Bhapa Sandesh is ready. Sprinkle or decorated with some dry fruits and serve!
Note: Please note that the Chenna shouldn't get too dry. If it gets dry, the Sandesh won't be soft enough.