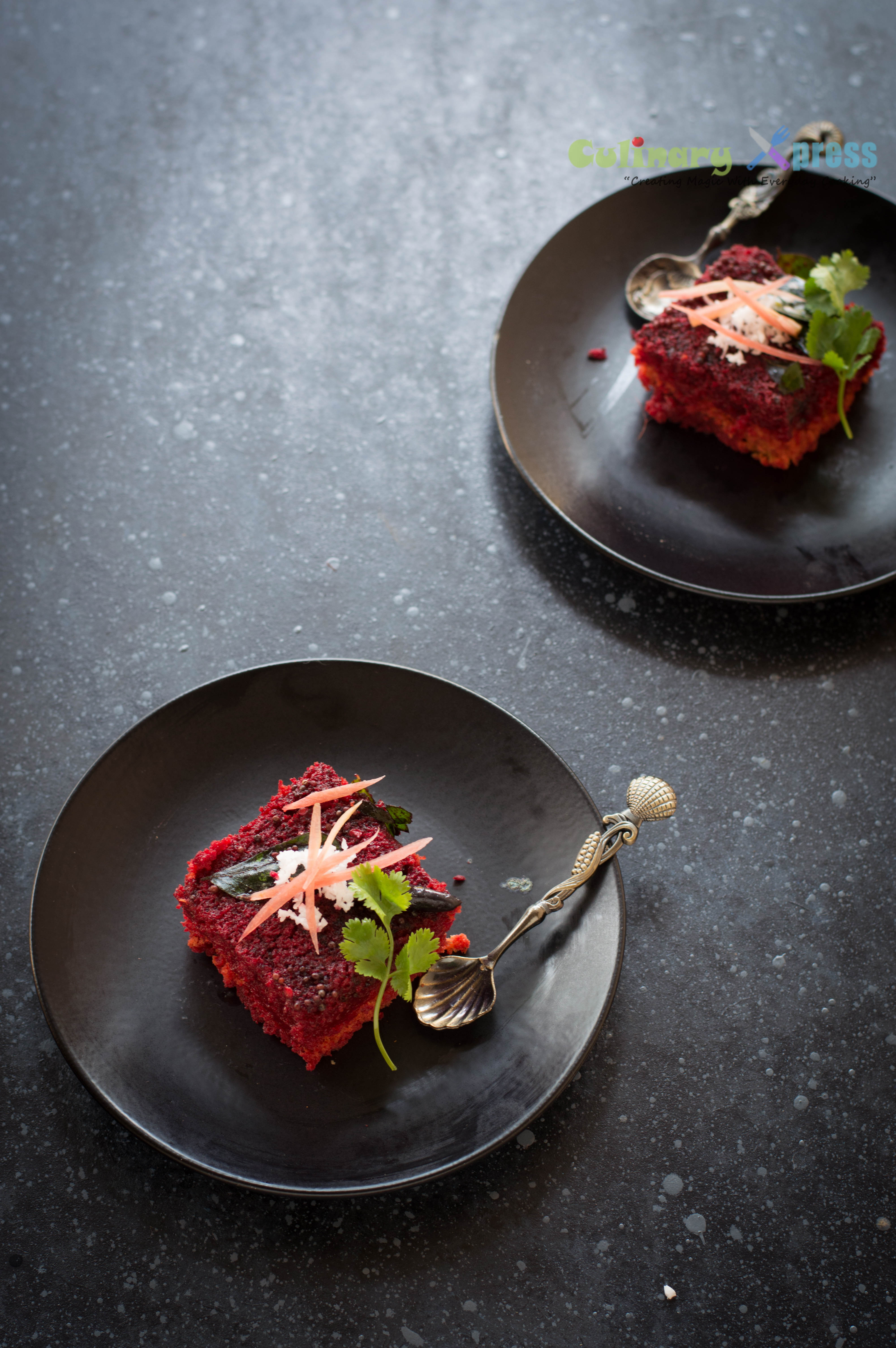 Beetroot Dhokla is a super healthy twist to the traditional Gujarati Dhokla. The red colour of this dhokla comes from the addition of beetroot puree. To make it spongy, I have used fruit  salt. You can make this Dhokla with oats and millets also. As this month is all about celebrating love and loved one's, I decided on a recipe which gets a beautiful shade of natural red colour from the beet which symbolizes Love.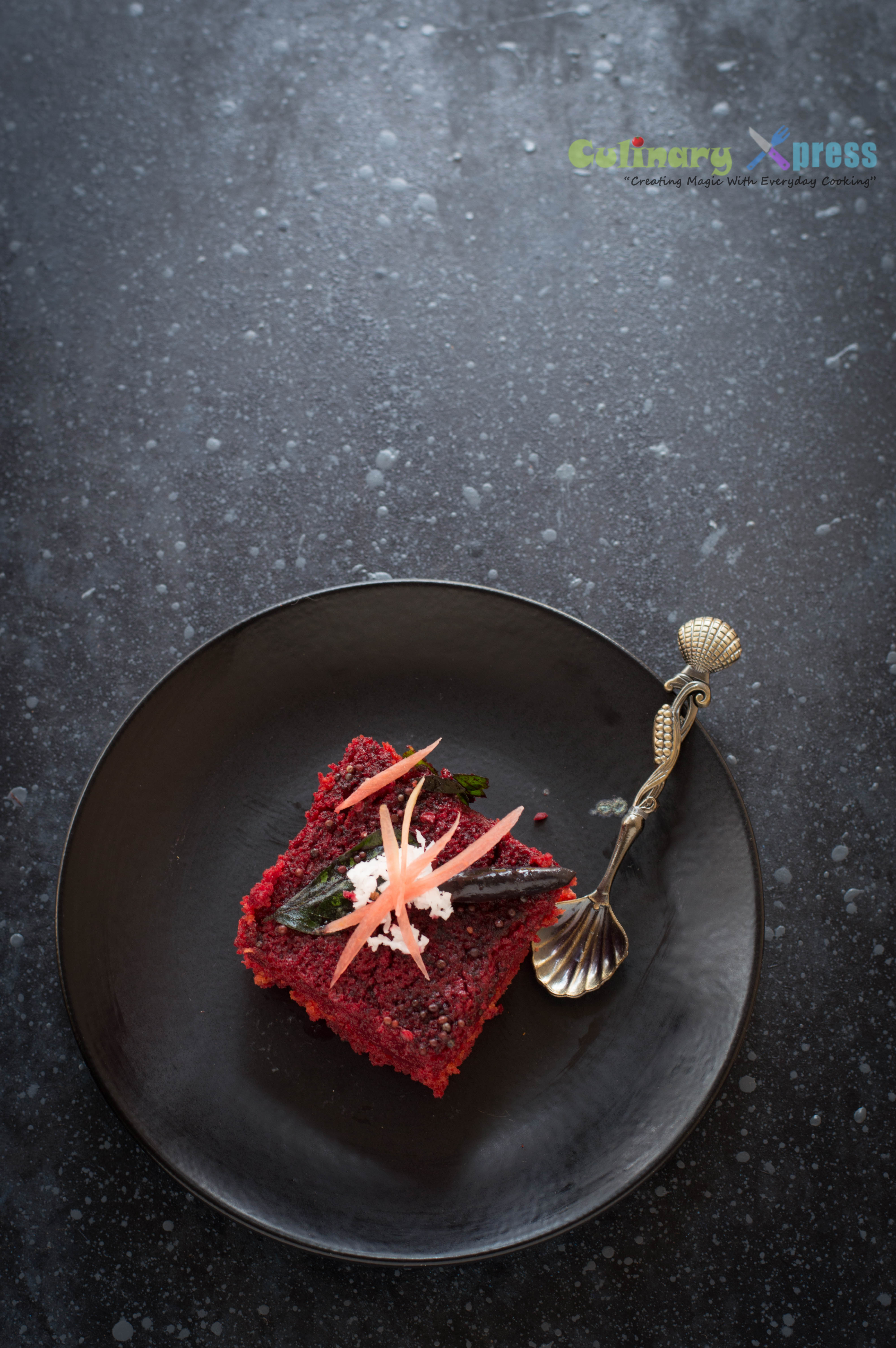 It is very quick, nutritious and a healthy breakfast item.These dhoklas are not only appealing but appetizing too.If your love dhokla , you'll surely enjoy this beetroot version of the dish. Beetroot not only reduces bad cholesterol, it also is a good source of iron and also fights fatigue.
I love to corporate vegetables in whichever manner in our diet . Because of it's beautiful hues,  even my son find it appealing. What else could a mother want when a healthy snack is consumed without much fuss.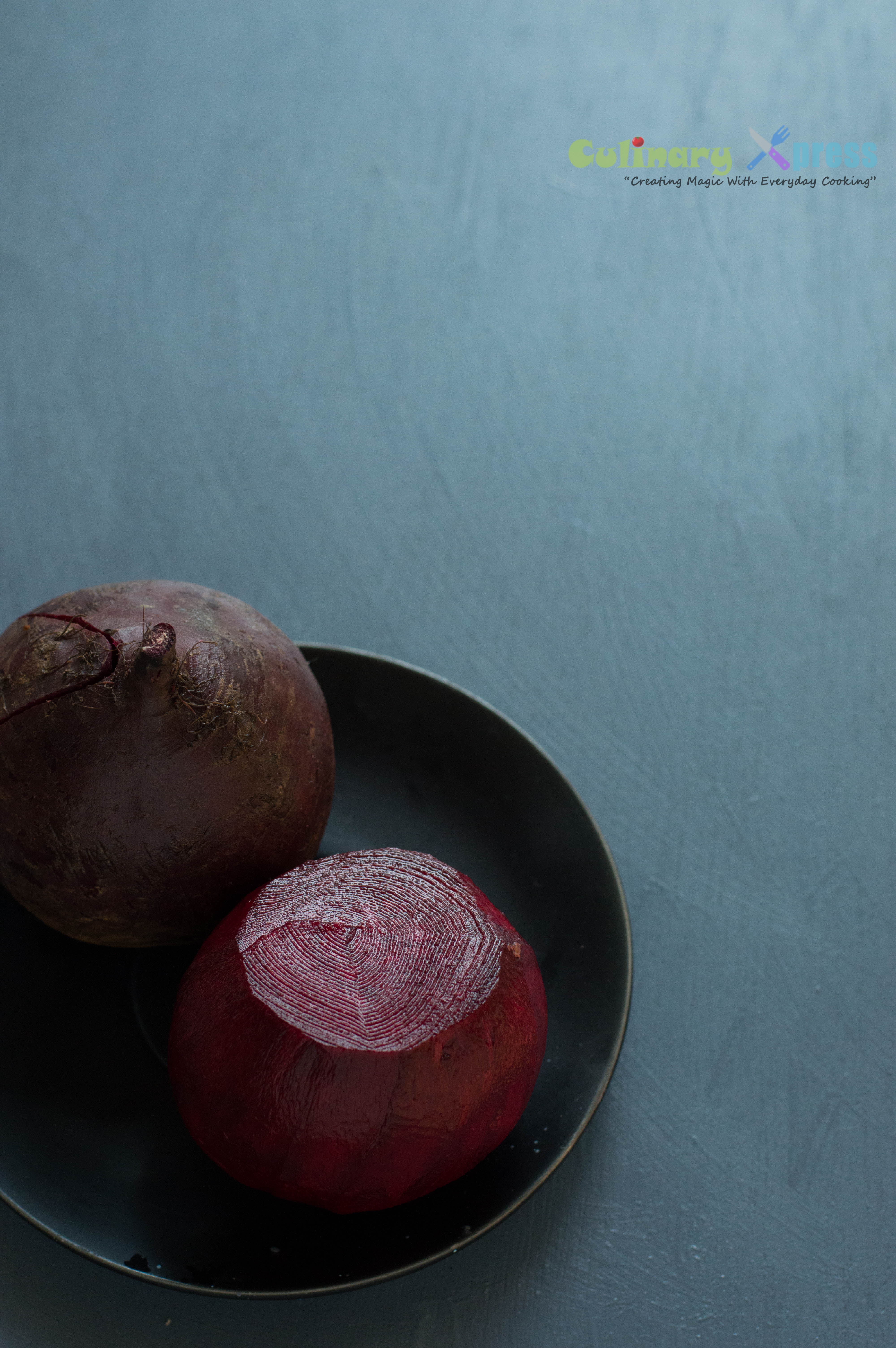 From keeping our blood sugar levels in control , it also acts as a natural food colour. It can be consumed in the form of raw or cooked. here are some of the health benefits of Beetroot.
Lowers your blood pressure levels
Beetroot is known to contain large amounts of soluble fibres, flavanoids and betacyanin which gives beetroot its colour and is also a powerful antioxidant.This protects the heart from potential heart attacks and stroke.
It has an abundant supply of folic acid.
It is packed with mineral silica, an important component for the body to use calcium efficiently.
People suffering from diabetes can fulfil their sweet craving by adding a little beetroot in their diet.Also, this vegetable is low in calories and fat-free making it a perfect vegetable for diabetics.
It contains a lot of iron which helps in treating anaemia.
Because the root is a rich source of iron, it helps in improving a person's stamina.
Because of its high soluble fibre content, it helps in regularising  bowel movement .
(Visited 534 times, 1 visits today)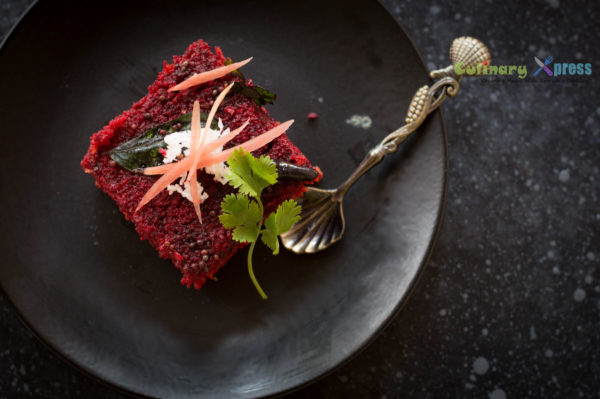 | | |
| --- | --- |
| | |
Grind green chili and ginger adding little water to smooth paste. Keep it aside. Fill steamer pan with enough water and heat it at medium flame.

Wash and peel the beetroot and grate in a grater. Puree the beetroot in the grinder and strain the betroot juice. keep the pulp aside.

Sieve besan flour and transfer to a mixing bowl.Add semolina, salt, chili -ginger paste, lemon juice, beetroot pulp . Use a hand whisk or spoon and mix everything well. Add 1/4 cup water or more if needed and prepare a smooth batter which is lump free and not too runny. Keep aside.

Grease a rectangular pan with little oil. Once water starts boiling in steamer pan, add fruit salt to prepared batter. Mix it in one direction and you will see a frothy batter. Pour this in greased pan and keep it in steamer sieve. Close the lid and switch the flame to low-medium.

Cook it for 10-12 mins. Check dhokla by inserting a toothpick or knife at the center. It should come out clean. Switch off the flame and remove the pan. Let it cool down completely . The sides of dhokla will start leaving the pan. Now remove dhokla carefully from the pan.

For tempering, heat oil in a pan. Add mustard seeds and curry leaves and slit green chillies. Add asofoetida and pour the beetroot juice along with a Tbsp of sugar if you like and let it boil for few seconds. Pour this over dhokla . Cut it into desired shapes and garnish with chopped coriander leaves,carrot julienne and grated coconut.