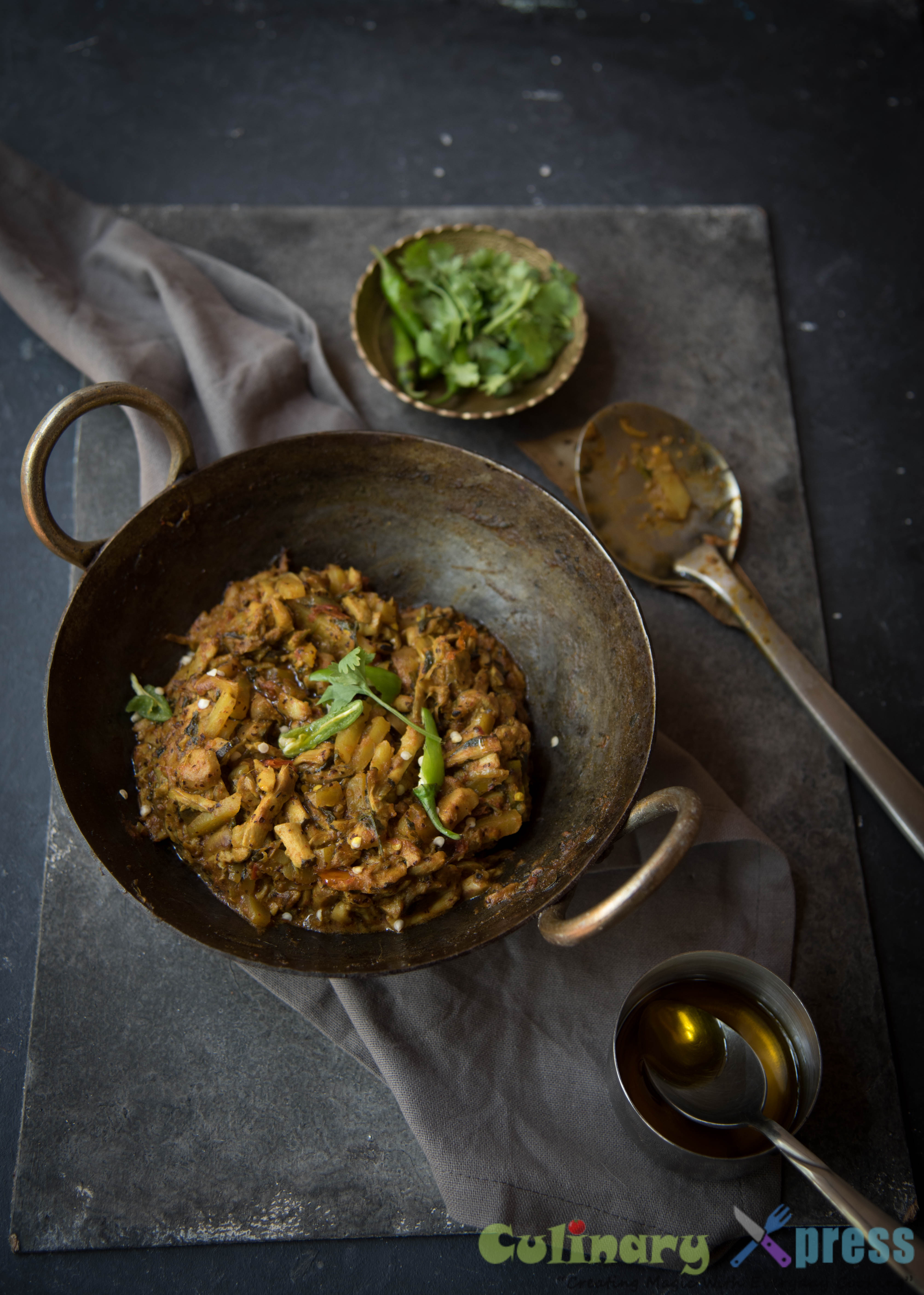 "Batibasa" is a traditional cooking technique of Odisha where all ingredients is mixed up in a bowl known as Bati and cooked on very very low heat. This Batibasa technique is still being practiced in many rural households who cooks their food in Chullahs(Stove). After the coal or wood fire chullah would almost die down , the women folks would prepare something very delicious on the dying ember of that chullah, which will be slow cooked till perfection.This is a very healthy form of cooking a dish.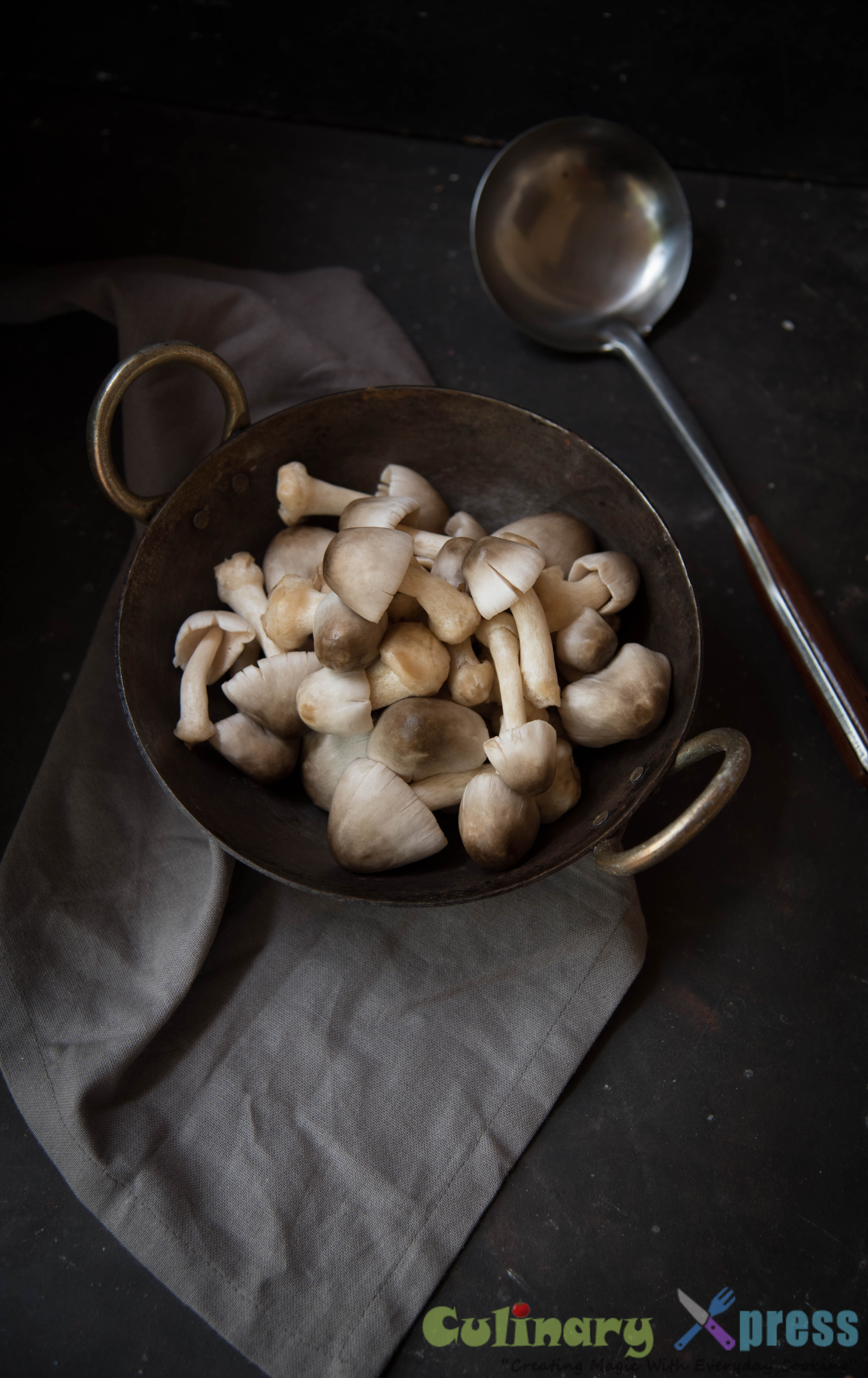 Since these dishes donot require any stirring in between , the women folk would engage themselves in cleaning the house and doing some other activities like embroidery, chitchatting etc. In this form of cooking, all the vegetables are finely chopped so that the cooking time is less and it gets cooked evenly in the steam.
Ingredients:
500 gms mushroom, washed and chopped
1 medium Potato, peeled and cut into 1 inch long piece
1 large Onion, peeled and thinly sliced
8 cloves Garlic pods
1 large Tomato, washed and cut into long piece
A handful of Coriander leaves, chopped
2 tsp Mustard sees, soaked
1 tsp cumin seeds
2-3 Green chillies
salt as per taste
1/2 tsp Turmeric powder
1/4 tsp Red chili powder
1 tbsp Mustard oil
Method:
Wash and chop the mushroom and place in a colander to drain.
Grind the mustard seeds, cumin seeds and garlic to a fine paste.
In a kadhai, add the chopped mushroom, potato, onion, tomatoes, coriander leaves, chopped green chilies, salt, turmeric powder, chili powder and mustard oil along with the garlic and mustard paste. Mix and mash them slightly using your hand .

Now on very low flame place the Kadhai and add 1/4 cup water and cover tightly and let it cook for the next 15 minutes. Remove the lid and sprinkle more coriander leaves on top and serve with hot steamed rice.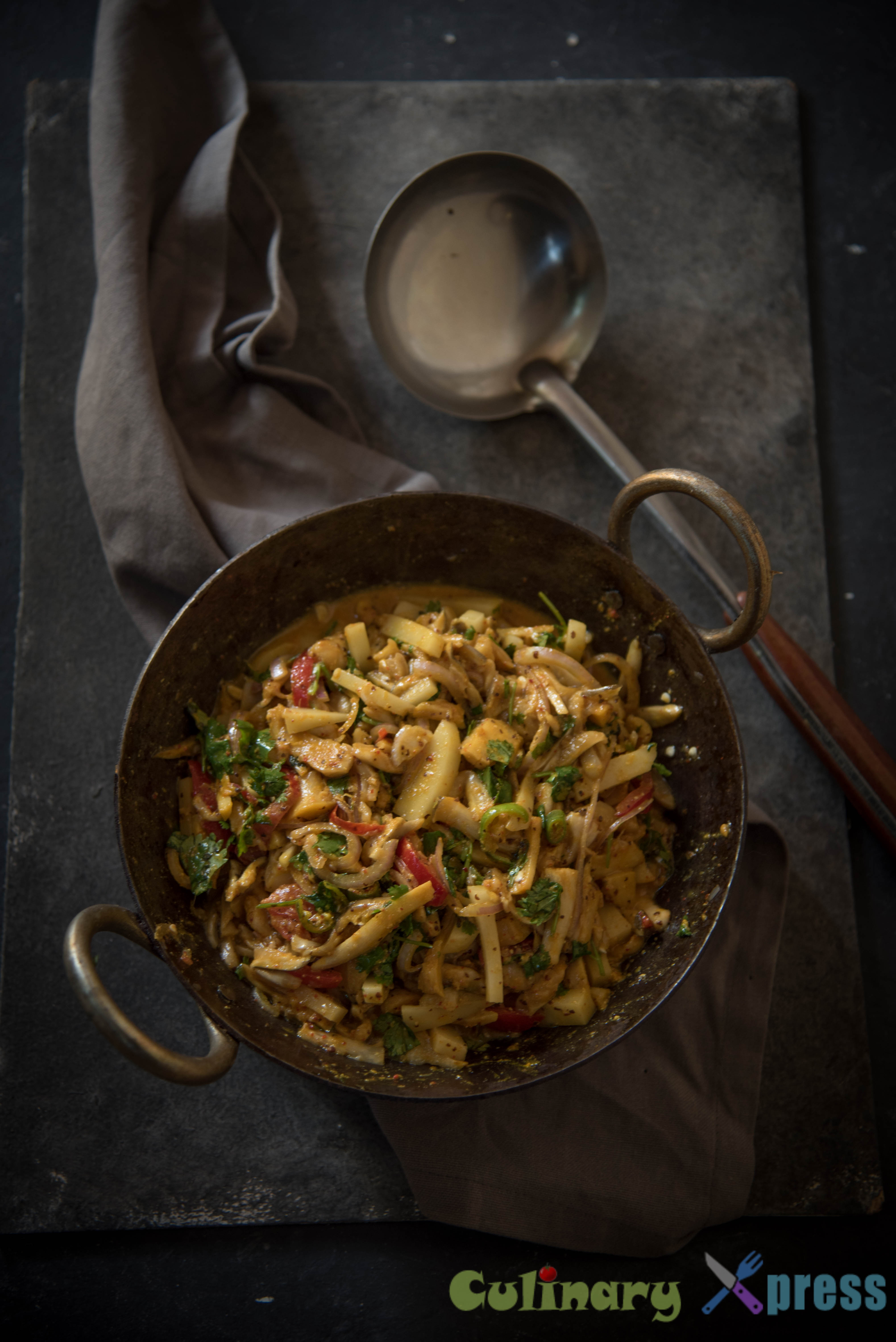 (Visited 371 times, 1 visits today)