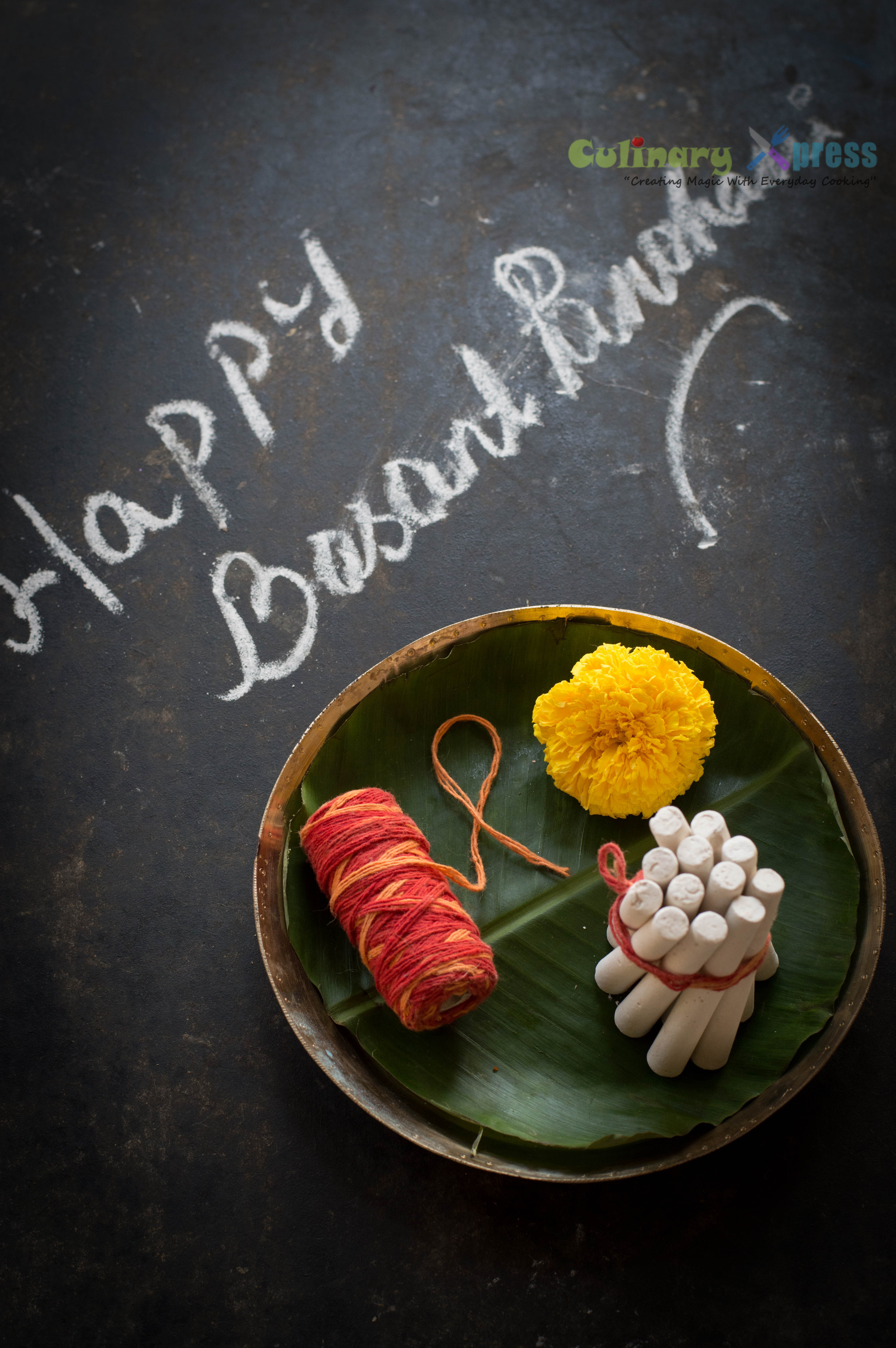 Basant Panchami is just around the corner, which is the beginning of the spring season. On this day, the Goddess of learning and wisdom, Saraswati, is worshiped throughout the length and breadth of the country. Basant Panchami is also known as Shri Panchami and Saraswati Panchami . Saraswati Puja is celebrated every year on the fifth day of the Indian month Magha, the first day of spring.The festivities that accompany Saraswati puja is a part of the social celebrations.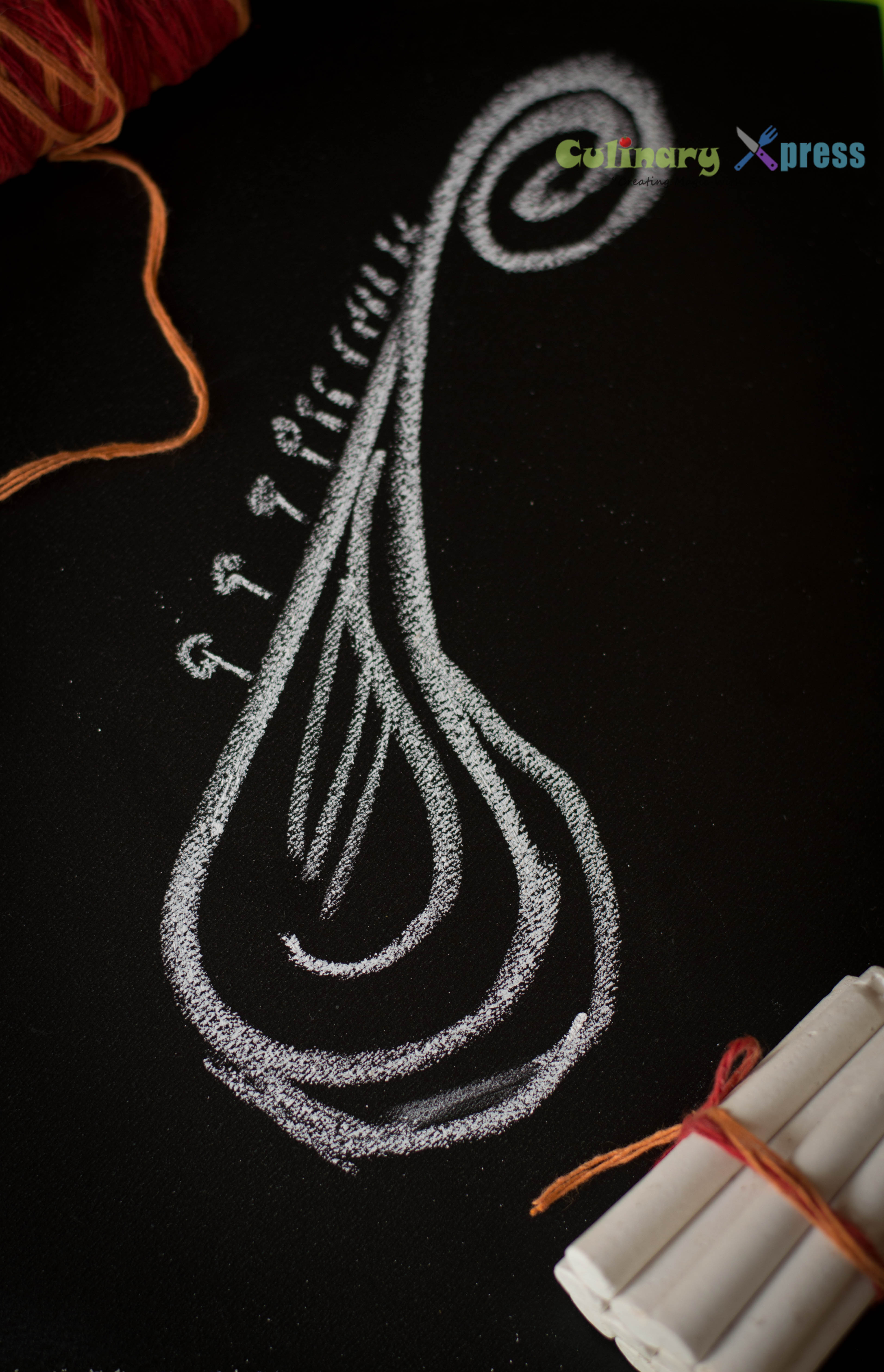 The first impression when we imagine Maa Saraswati is the image of her Clad in white, riding a white swan while playing a veena. In Her four hands She holds a stylus, a book and plays a veena (flute) with two. The stylus and the book signify learning and the veena, music. She is seated on a lotus which signifies beauty and heavenly origin. The swan is the vehicle of Maa Saraswati. White is the sign of her purity. She is the Goddess of music, poetry, learning and eloquence, indeed, of all the arts and sciences. Goddess Saraswati is worshiped for spiritual enlightenment, the greatest wealth to man. Hindu folklore puts the Learned on a higher pedestal than even the king.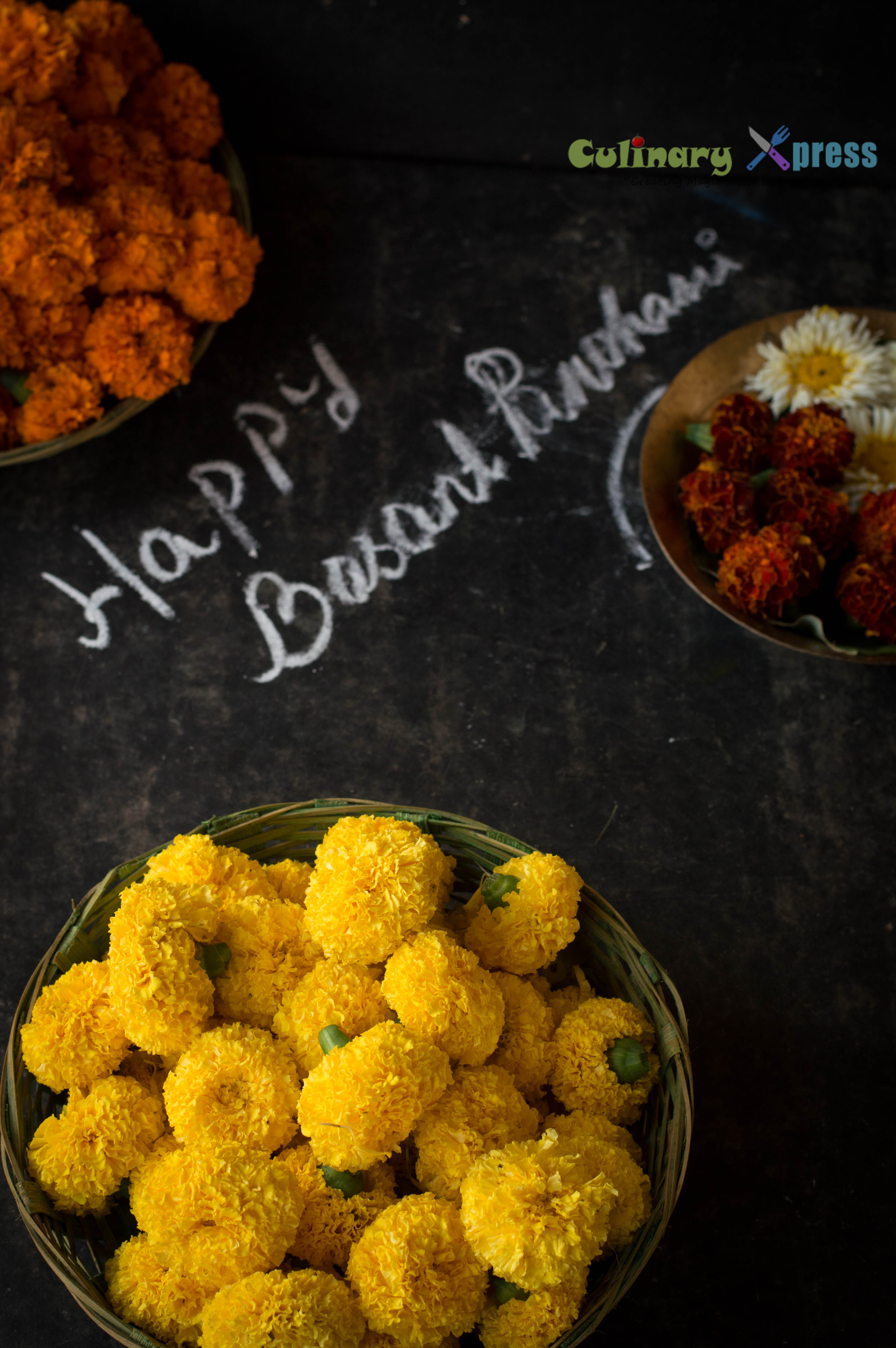 Saraswati puja is celebrated throughout Odisha and many parts of India with much festivities. The celebration brings back memories of my school days when we used to observe fasting since morning, wear new garments and propitiate the Goddess to bestow us with learning and eloquence. After 'Puspanjali' (handful of flowers) to the deity, we used to break our fast. In many educational institutions, Images of the deity built by traditional clay-modelers, are worshiped.  The next day, the images are taken in procession to nearby tanks or rivers for immersion.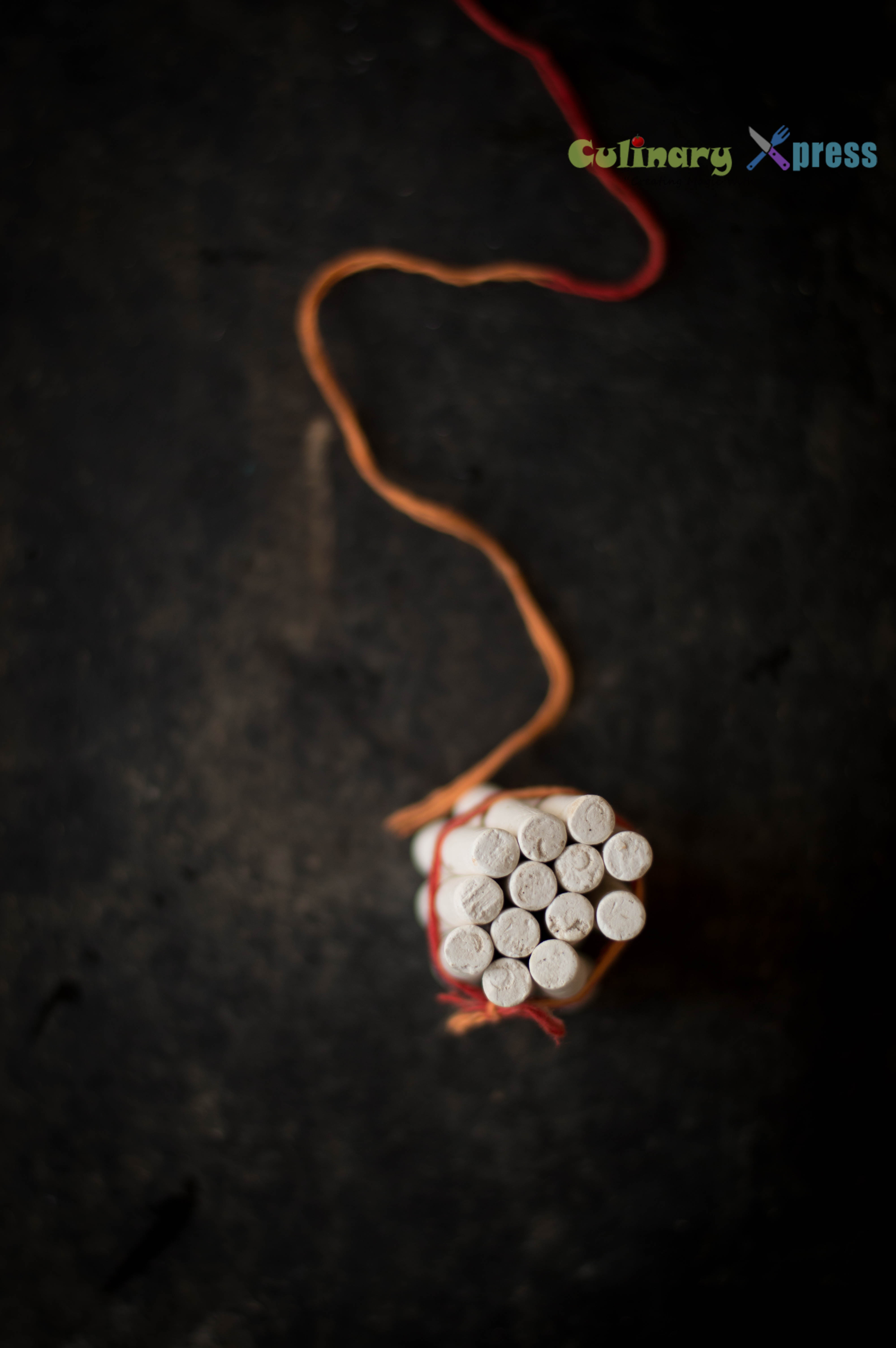 On the day of Basant Panchami, every student is supposed to lay his/her books at the feet of the Goddess so that She blesses them and they can gain success in education and exams.This ritual of initiating education to children  known as Akshar-Abhyasam or Vidya-Arambham/Praasana or Khadi Chuan which is one of the famous rituals of Basant Panchami. Children are taught to write their first words. It is believed that starting education on this day is very favorable for the child.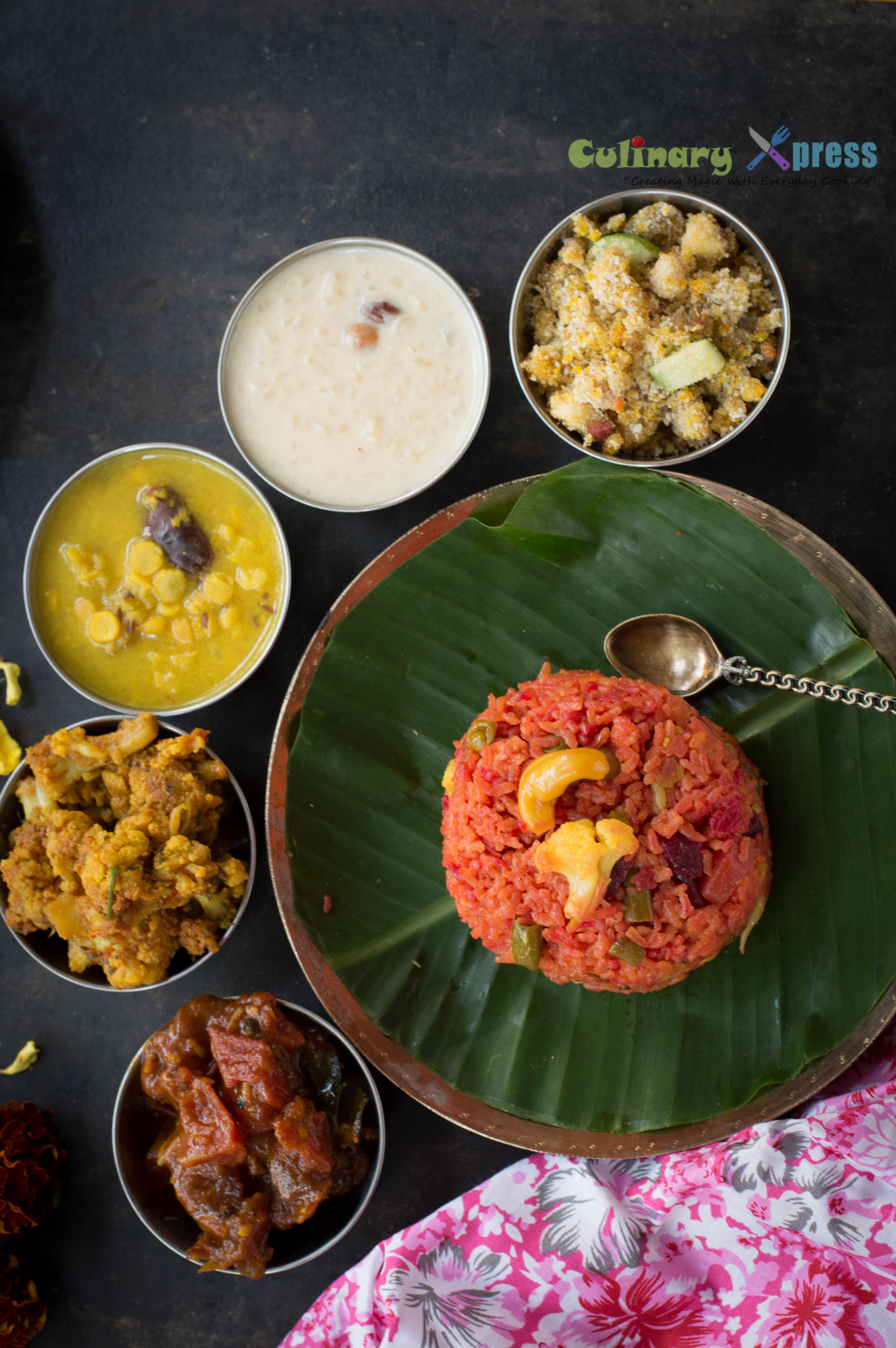 Starting education on this day makes a person intelligent and knowledgeable. Saraswati is the Goddess who represents knowledge and wisdom; hence, her blessings will also bring positive perception and this will increase wisdom as well. Goddess Saraswati is also considered as the mother of music and art. Therefore, before commencing any music or art education, she is always worshiped.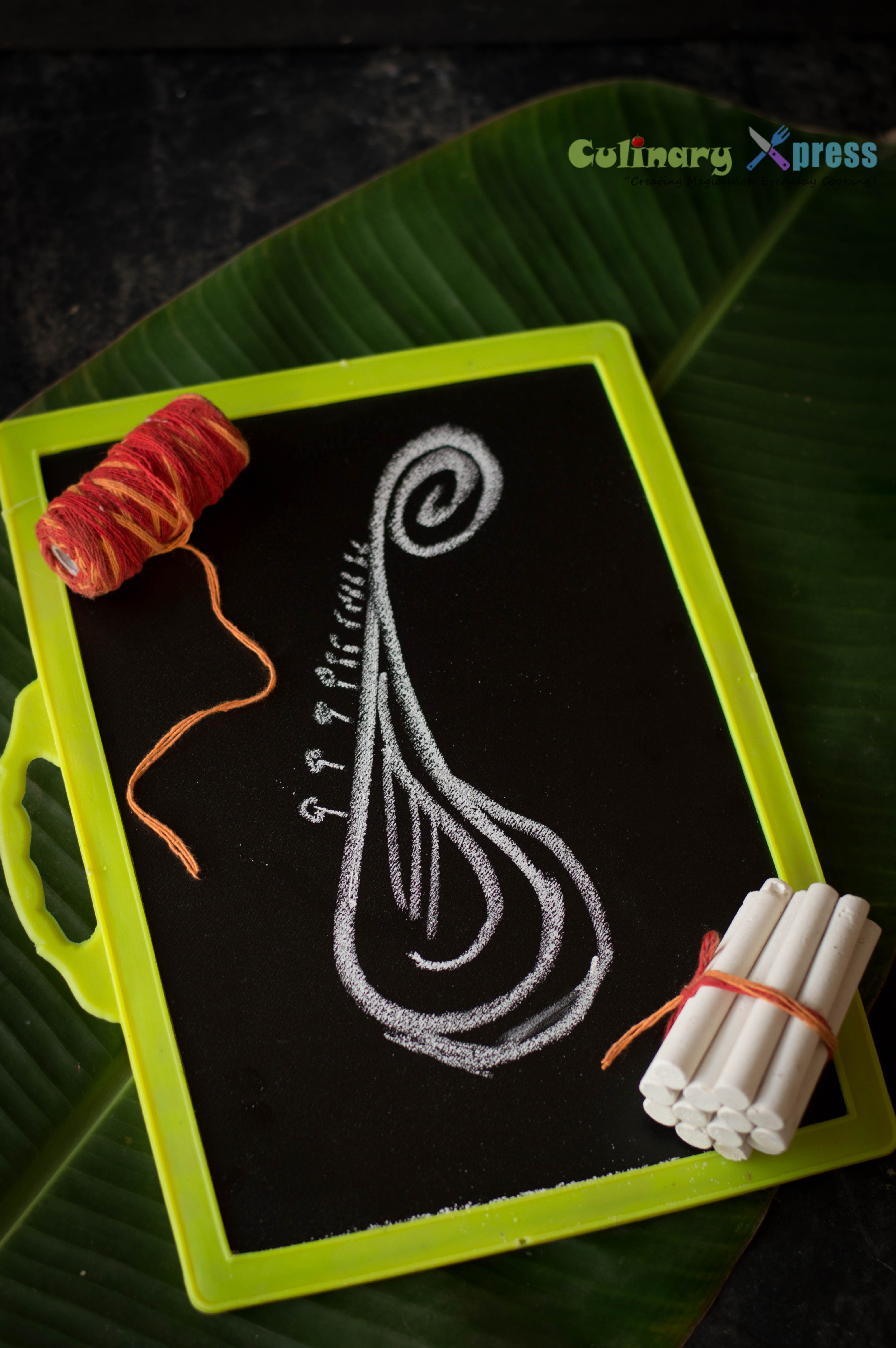 Basant Panchami & Saraswati Puja is considered good for performing House Warming Ceremony (Griha Pravesh). Also, you can start new business or other important tasks on this day.Another interesting ritual is that Ber is not allowed to be consumed till this day. As per another mythological story, this day Lord Rama ate half tasted berries (ber) of Shabari and to commemorate this day, the festival of Vasant Panchami is celebrated.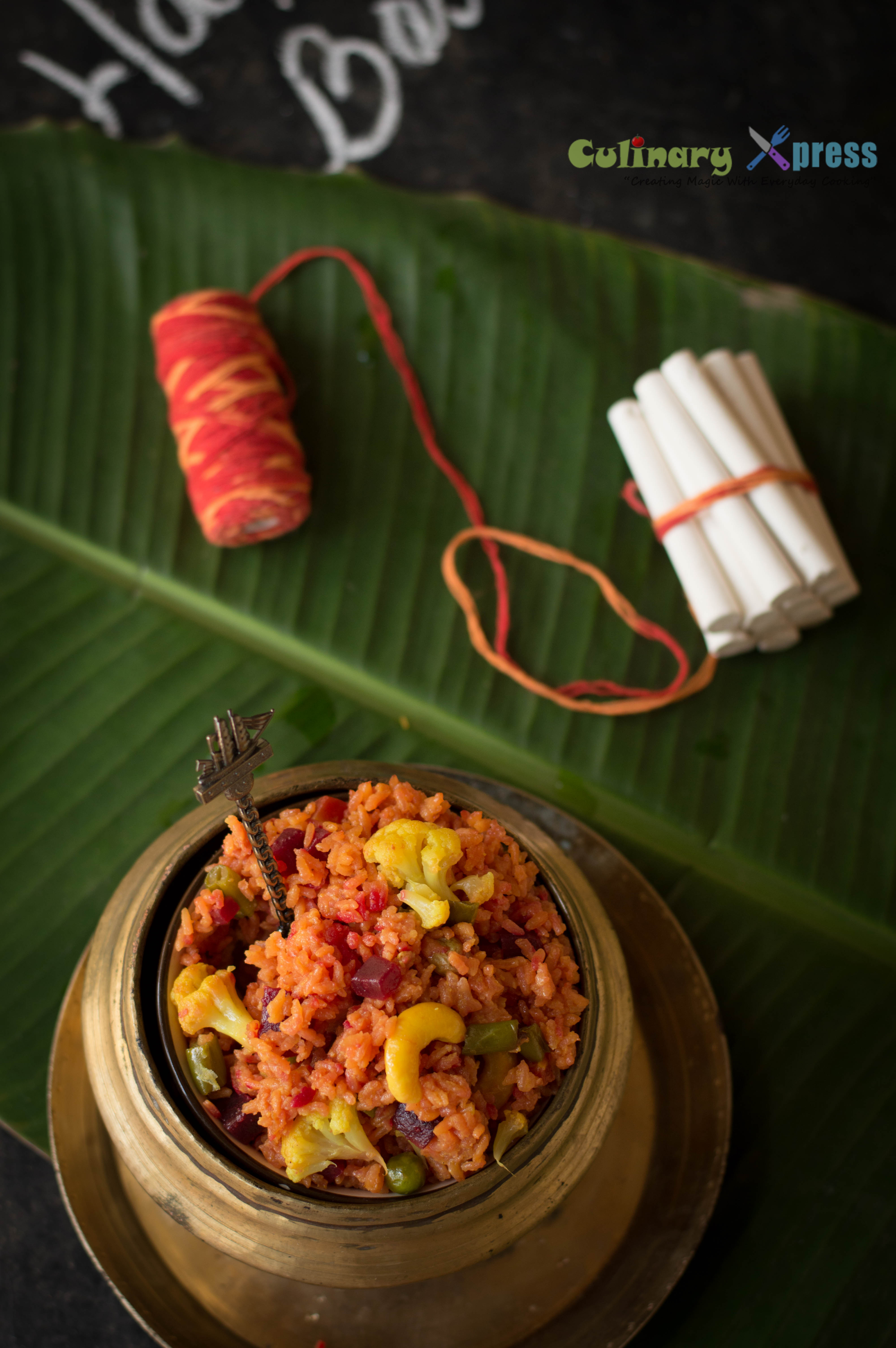 When we discuss about any festival, it is completely meaningless unless we talk about the delicacies of that festival. So, how can we miss out Basant Panchami or Saraswati Puja. On this day, there are many dishes that are prepared to increase the festivity of this special occasion. Since, Basant Panchami is celebrated all over India; therefore, there are many dishes that are prepared in different regions. In Odisha, saraswati Puja is always celebrated a s a community festival where lot of no onion garlic dishes are prepared and shared with family and  friends.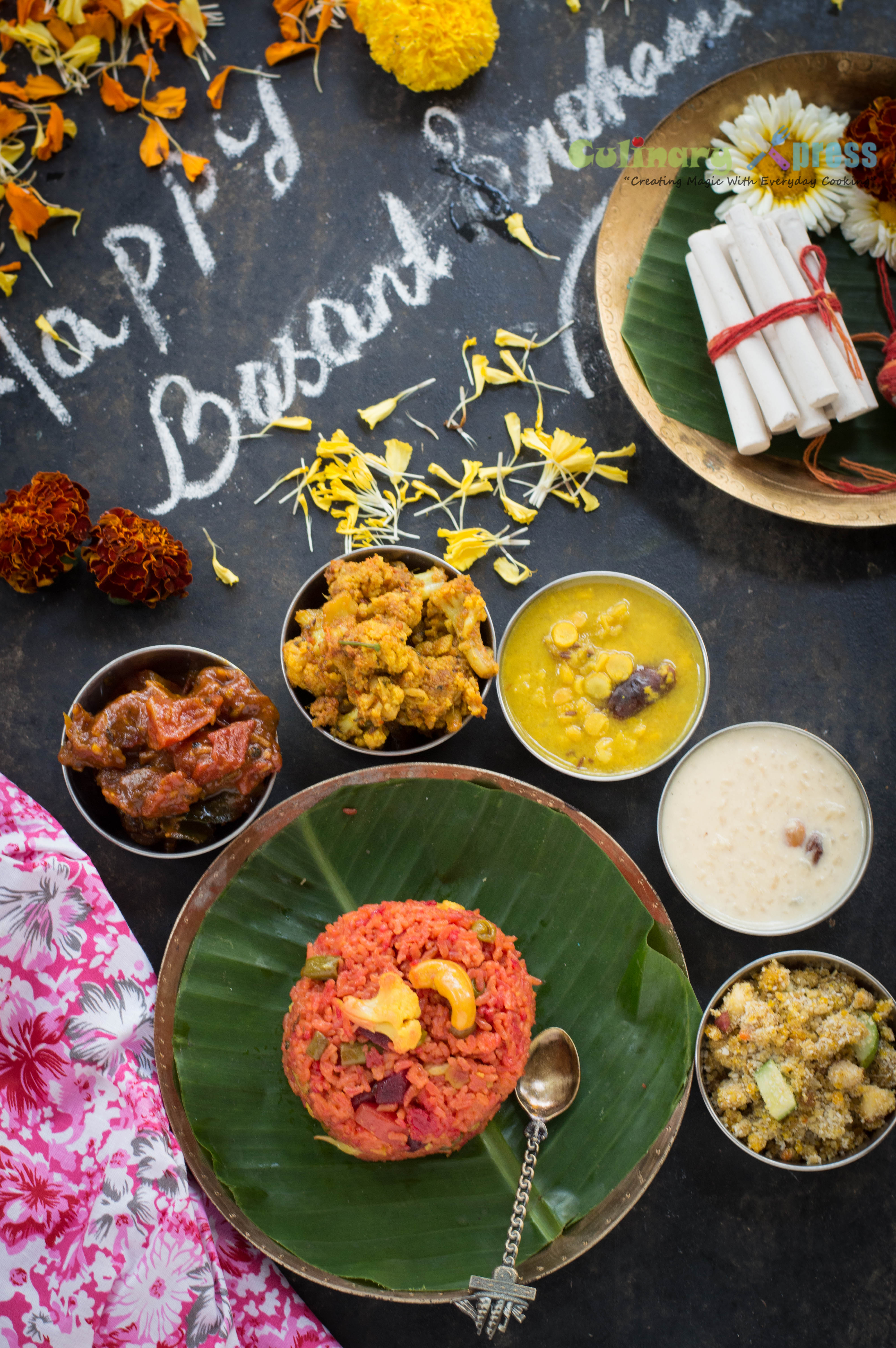 One such dish is Meetha Pulao or sweet rice with all the winter vegetables prepared by my Mother still lingers in my mind along with Cauliflower Potato curry, Kheer, Chuda Ghasa, Tomato Khajur Khatta which are a staple Thali during Saraswati Puja. This Mitha Pulao is my favourite for it's vibrant color due to the use of Beetroot in it. The accoimpaniment for this Pulao are the Chana Daal, Cauliflower and Potato stirfry, Tomato Dates Chutney, rice Kheer  and the mandatory Chuda Ghasa and Boondi.
(Visited 549 times, 1 visits today)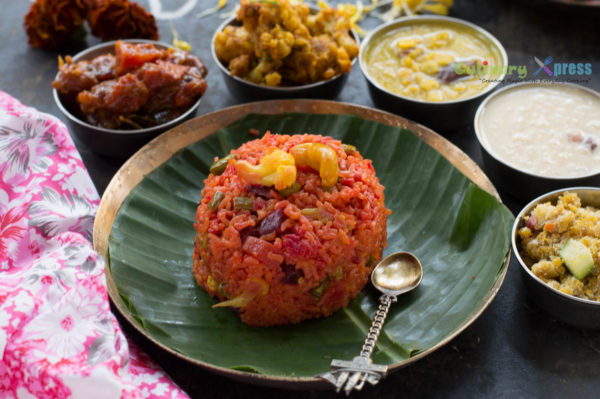 | | |
| --- | --- |
| | |
Wash the rice till the water runs clear, drain and set aside. Wash, cut the vegetables and fry in a little ghee. Keep it aside.

Heat Ghee in a pan, add the whole garam masala( Cinnamon, Cardamom, Cloves, Bay Leaf) in it.Let them sizzle for a while. Then add the grated ginger in it.

Now add the cashews, raisins and roast them till golden.Now add the fried vegetables and the drained rice in it. Keep stirring so that every grains gets coated in ghee properly.

Saute for 1 minute and then add the warm water to it along with salt, sugar, turmeric and mix well. Cover and cook till each grains of rice is cooked perfectly. Before turning off the heat, add a spoonful of ghee over it and let it sit for some more time before serving.

This rice taste very good along with a no onion garlic cauliflower, potato stirfy , Tomato Khajuri Khatta.