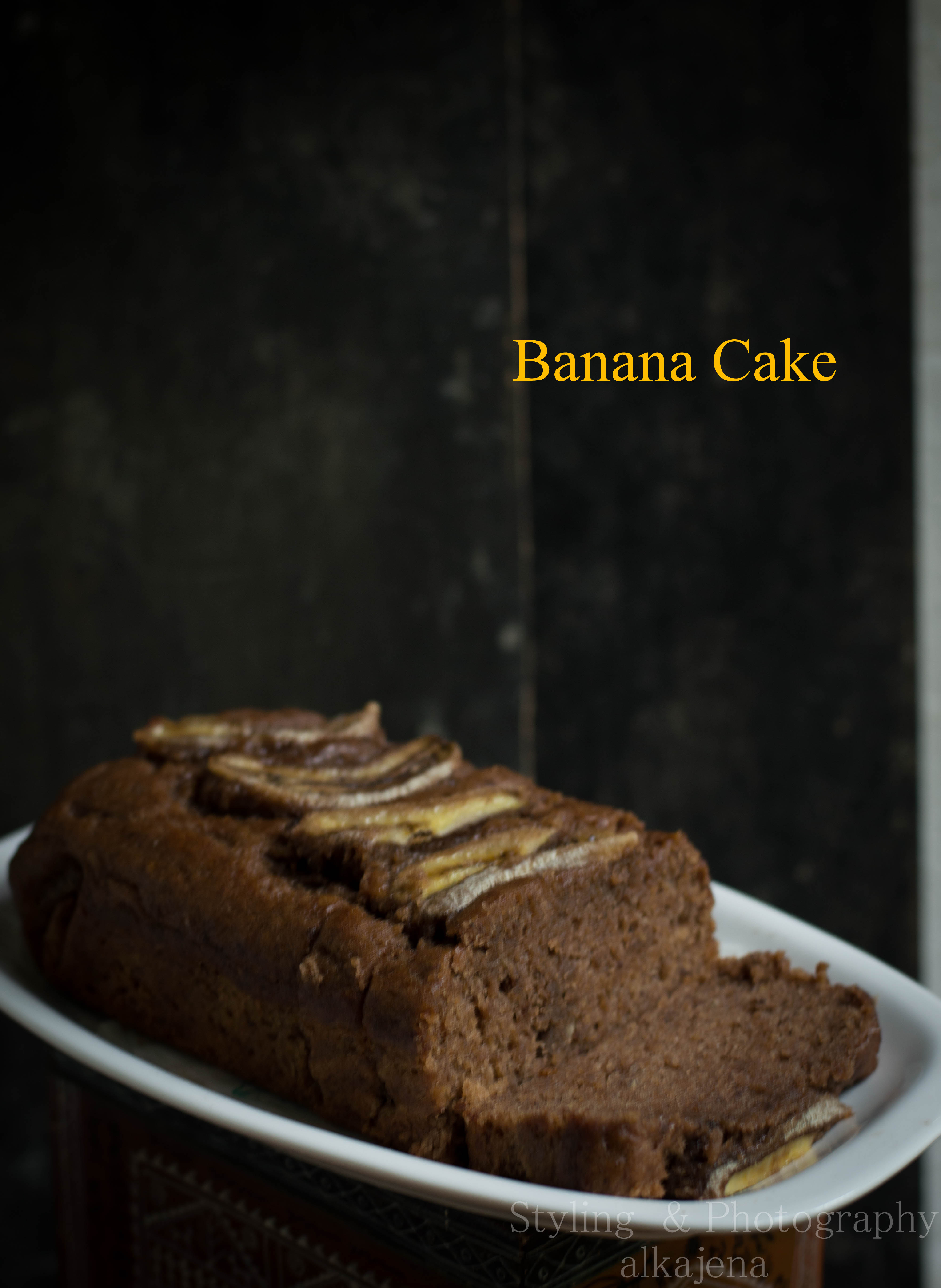 It was a tiring and hectic week for me, with deadlines to meet and some unfinished work at office occupying my mind , I look forward to my weekends where I can fully relax with a cup of tea and no rushing for time. It is that time of the week where the clock slows down for me. But all these works leaves me little time to organize my fruits and vegetables stacked up in the refrigerator. When I opened up to have a look, the first sight was a bunch of over ripe banana starring at me and these needs to be treated with love and care and some goes into smoothies and the rest into making this soft , melt in the mouth whole wheat eggless banana cake. This banana cake with the goodness of whole wheat flour, flax seed, nutmeg, brown sugar and extra virgin olive oil is surely a guilt free indulgence.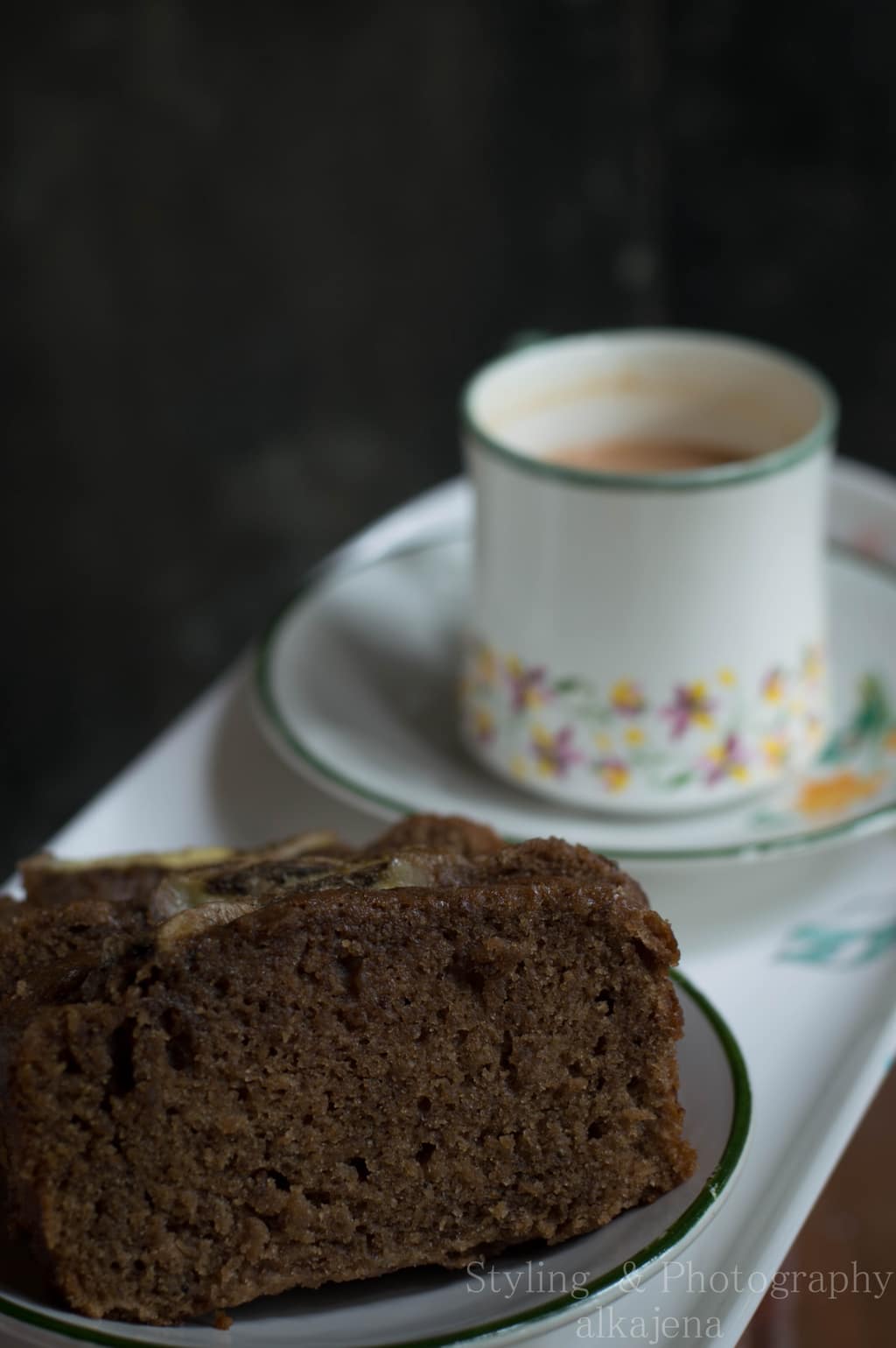 This banana cake is a cross between the banana bread and a sponge cake and the perfect alternative to use the over ripe banana. Speaking of cakes, it is a different story when it comes to banana cake, I made it in a loaf tin so that it can be cut into slices and served at tea time or even in the kid's tiffin box. Banana bread, banana cake, banana loaf, whatever you call it, before trying this at your home , have a look at some of the benefit of having banana in your diet.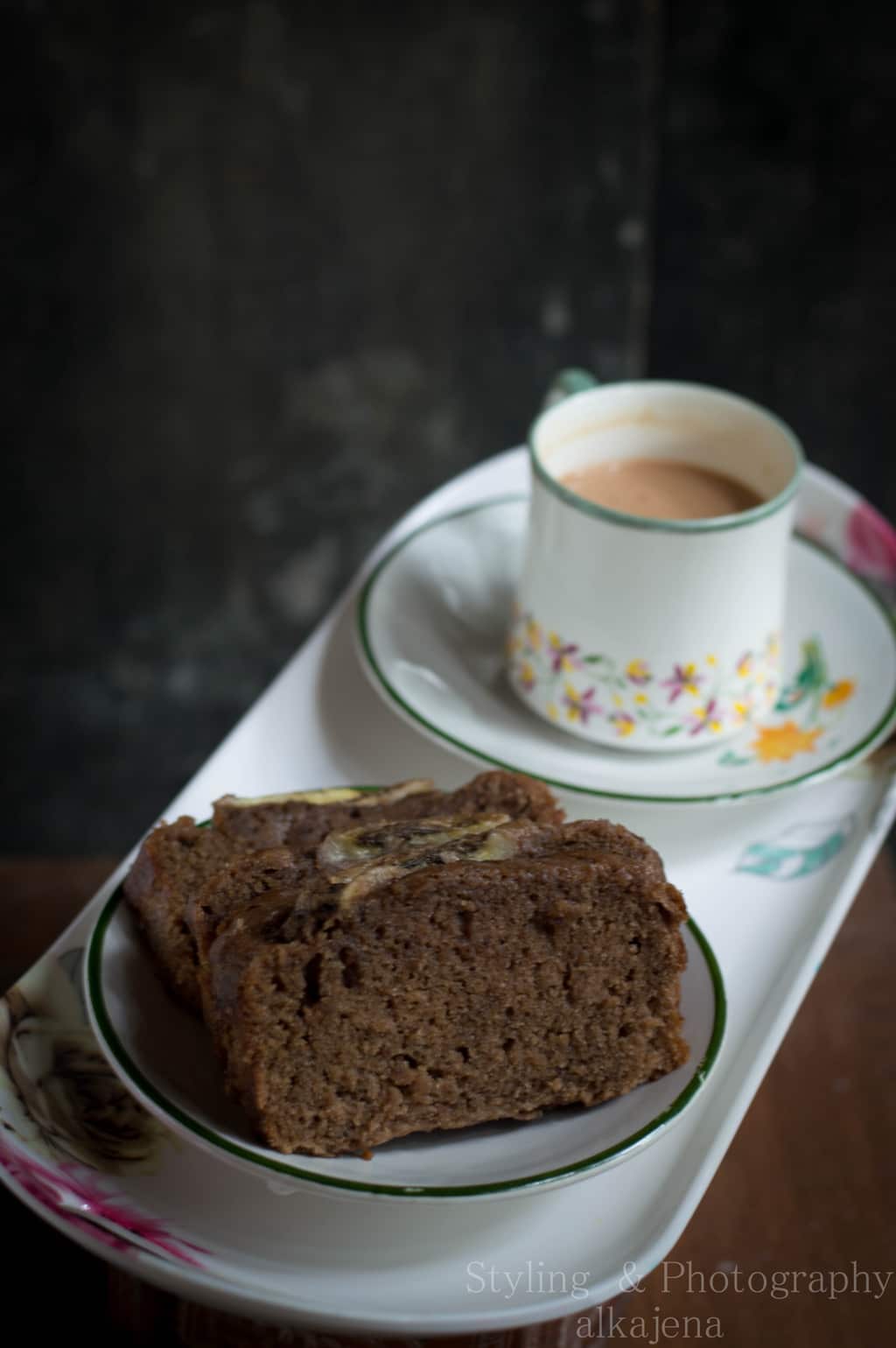 Banana is a rich source of potassium know for increasing the brain alertness. it also contains tryptophan, which is a type of protein which our body converts into serotonin which improves our mood, makes us relax and generally makes you feel happier. It gives relief from acidity as it has a natural antacid effect on our body. Bananas are high in vitamin B which helps to calm the nervous system.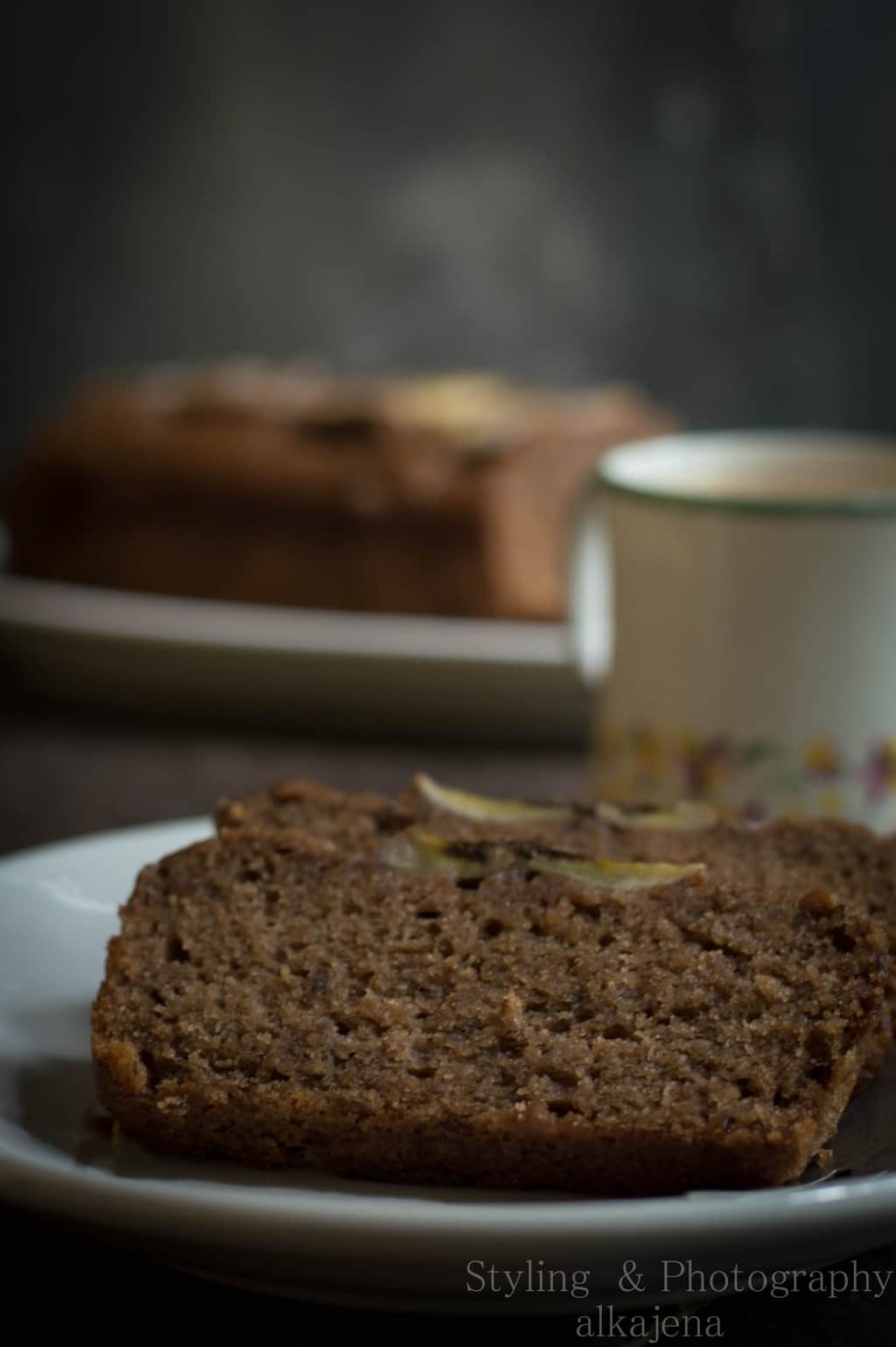 (Visited 247 times, 1 visits today)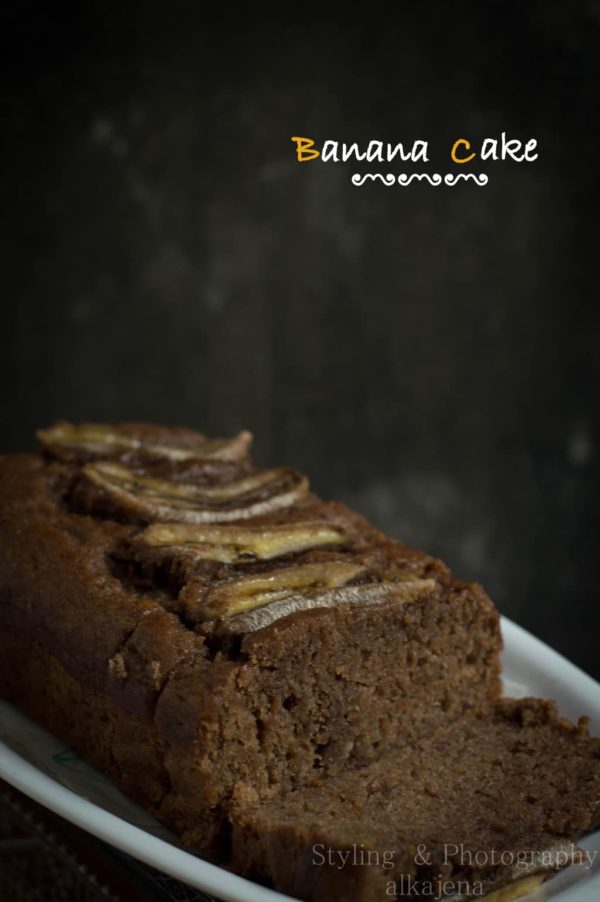 | | |
| --- | --- |
| | |
Preheat the oven at 170 degree for 10 minutes and grease a loaf pan and lined with parchment paper.

Sieve the whole wheat flour, baking powder, salt, cocoa powder, nutmeg powder and keep aside.

Mix 3 tbsp water to the flax seed powder and keep in the refrigerator for 15 minutes.

Peel and mash the bananas with a fork properly and then add the brown sugar to it and mix well.

Now add the oil and the flax seed mix and mix everything well.

Now add the dry ingredients to this wet ingredients and fold gently along with the milk so that you have a batter of flowing consistency.

Pour into the loaf tin and tap on the kitchen counter 2 to 3 times to level it. Slice a banana length wise and place on the top.

Bake in the pre heated oven at 170 degree for 40 minutes or till a toothpick comes out clean.

Cool and de mould from the tin and serve it at tea time.