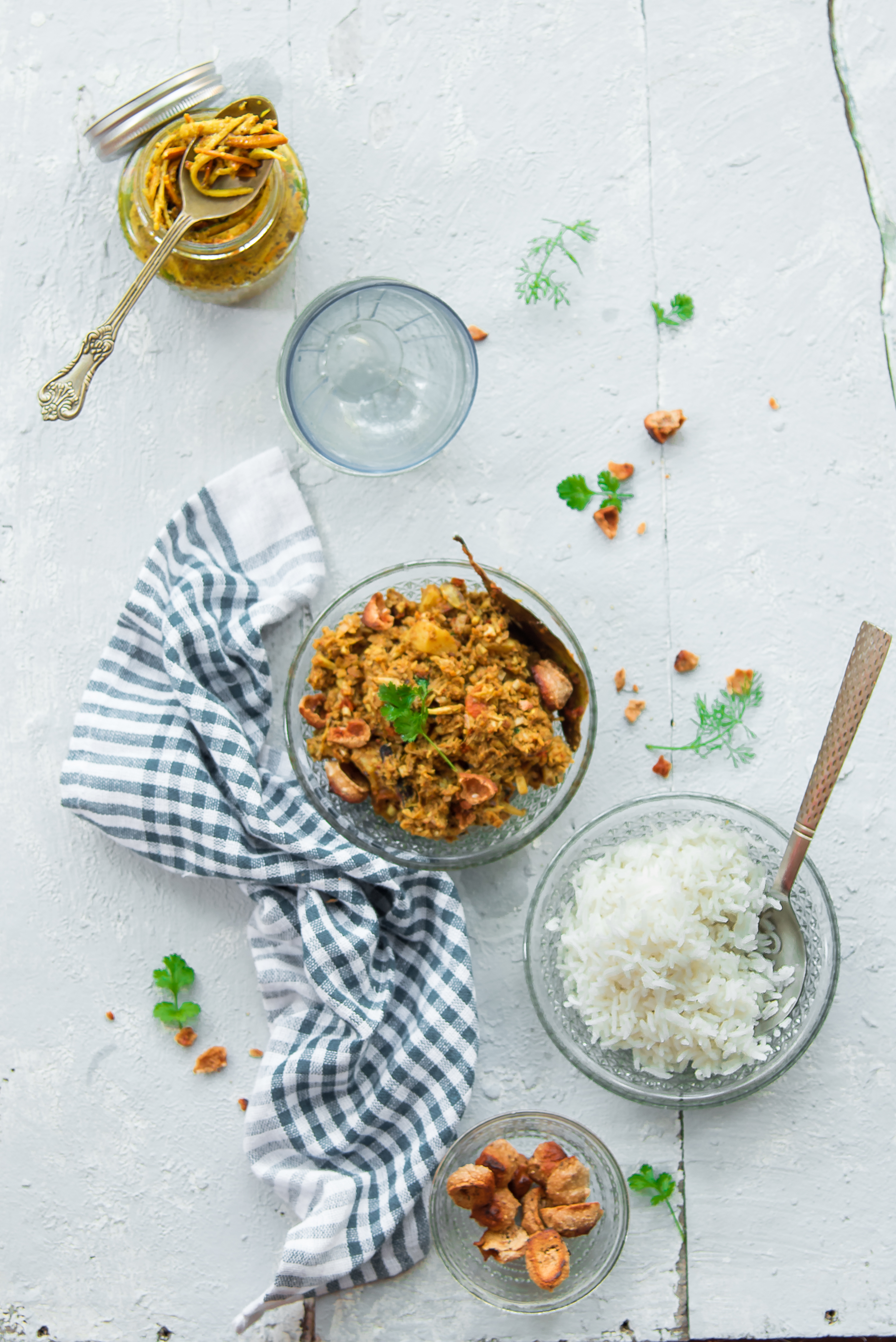 Banana tree is one plant whose all part can be consumed – be it the banana leaf ,banana stem, banana flower or the banana fruit. Banana flower has a lot to offer in terms of deliciousness and has a very distinctive flavor to it.I have seen my mother cooking this dish since childhood and always shy away from making this because of the tedious process of cleaning it. But with practice and useful tips from my mother, now I am able to handle this banana flower with ease. banana blossom contains antioxidants that reduce the risk of cancer causing free radicals in the body and significantly reduces blood sugar levels in people with diabetes. banana is a rich source of iron and banana flower has a higher content of iron than the banana fruit itself. You can make a lot of recipes with the banana flower and this no onion garlic banana Blossom Curry is one such delicacy that you will love to give it a try.
Ingredients:
1 no banana blossom/Flower , peeled, cleaned and chopped(3 cups)
1 no lime squeezed into 500 ml water
1/4th cup grated coconut
1 Potato , cut into cubes
1 Tomato, chopped finely
1/2 Tsp Cumin seeds
1 no Bay leaf
1 inch cinnamon stick
2 Green Cardamoms
1 Black Cardamom
2 Dry Red Chilies
1 tbsp ginger paste
1 tsp turmeric powder
1 Tsp cumin powder
1 Tsp salt
2 Tbsp oil
8 to 10 sundried lentil Badis
1 tbsp chopped coriander leaves
Let's cook:
Peel, clean and chop the mocha. Remove the outer cover and a tiny black stick inside of the flowers. Cook the flowers in a pressure cooker for 3 whistles with pinch of turmeric powder and salt.
Let the pressure cooker releases the pressure naturally, drain the water and mash it lightly and keep the flowers aside.
Heat oil, fry the badis and potatoes and keep aside.
In the same oil, add the cumin seeds, once it starts to splutter, add the bay leaf, green cardamom, cinnamon, black cardamom , dry red chillies.
Now add the ginger paste and saute till the raw smell goes away. Add the chopped tomatoes, turmeric powder, cumin powder, salt and cook till oil comes out of it.
Now add the grated coconut and mix well. Now add the boiled banana blossom and mix well.
Sprinkle the badis and add the chopped coriander leaves and serve it with steaming-hot plain white rice and dal.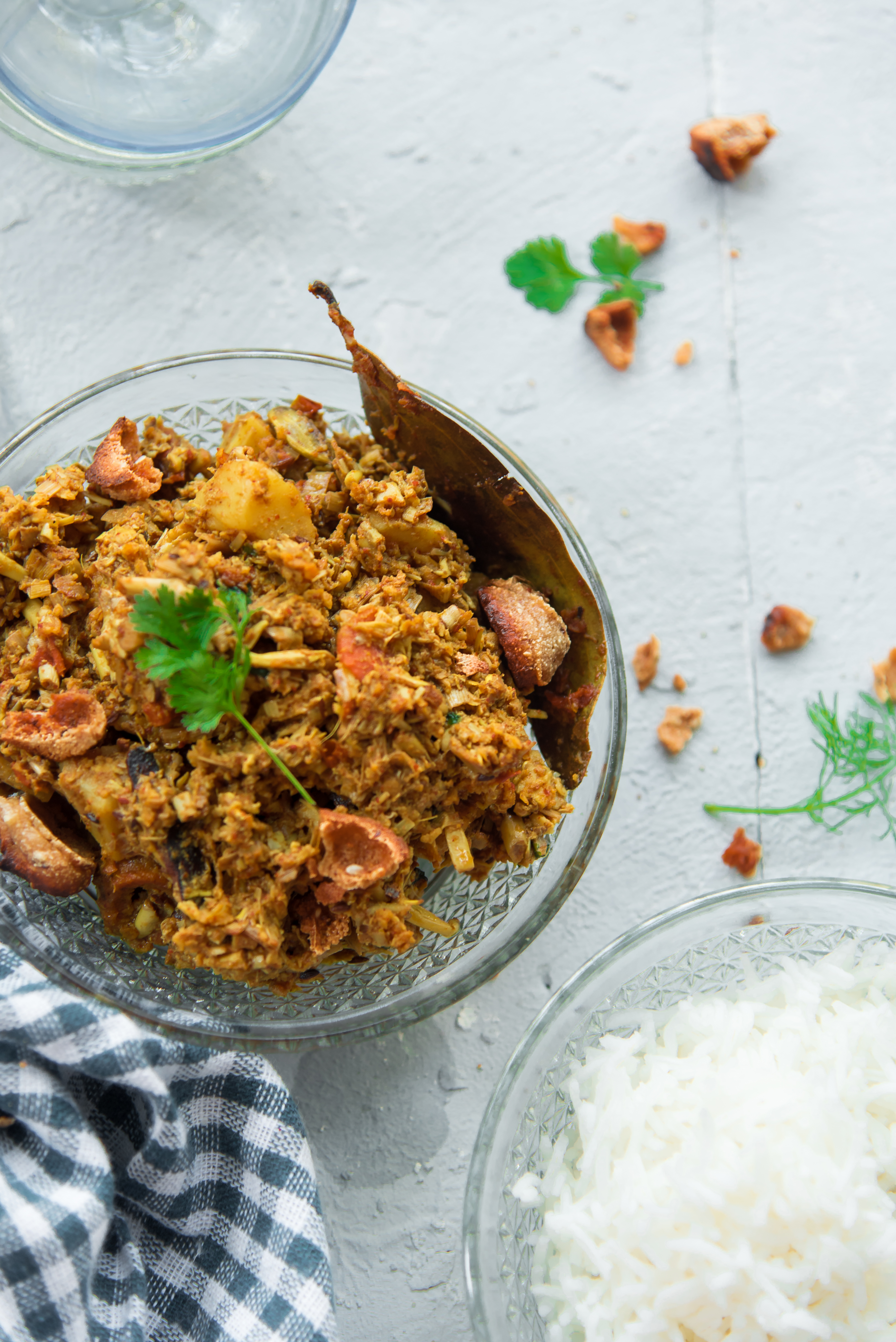 (Visited 43 times, 1 visits today)