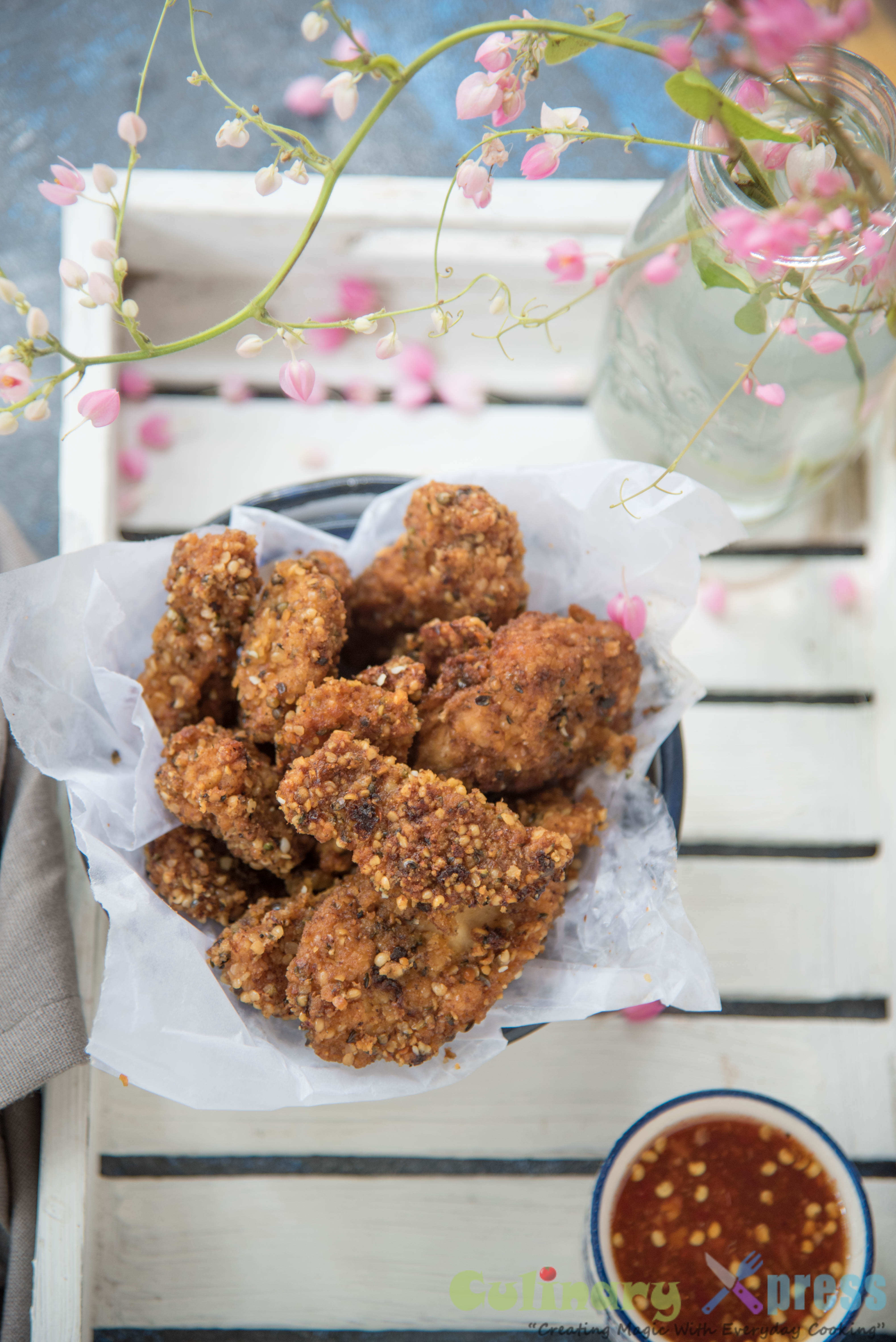 Hemp Seeds are considered a SUPER FOOD as it offers complete nutrition in the form of proteins, omega-6 and omega-3 fatty acids, vitamin A, E and D, and many B vitamins. Hemp Seeds are the seeds of the hemp plant, or Cannabis sativa . Varieties of hemp plants are grown for food, which contain a very negligible amount of about 0.001 percent Tetrahydrocannabinol, or THC, the main psychoactive ingredient found in marijuana.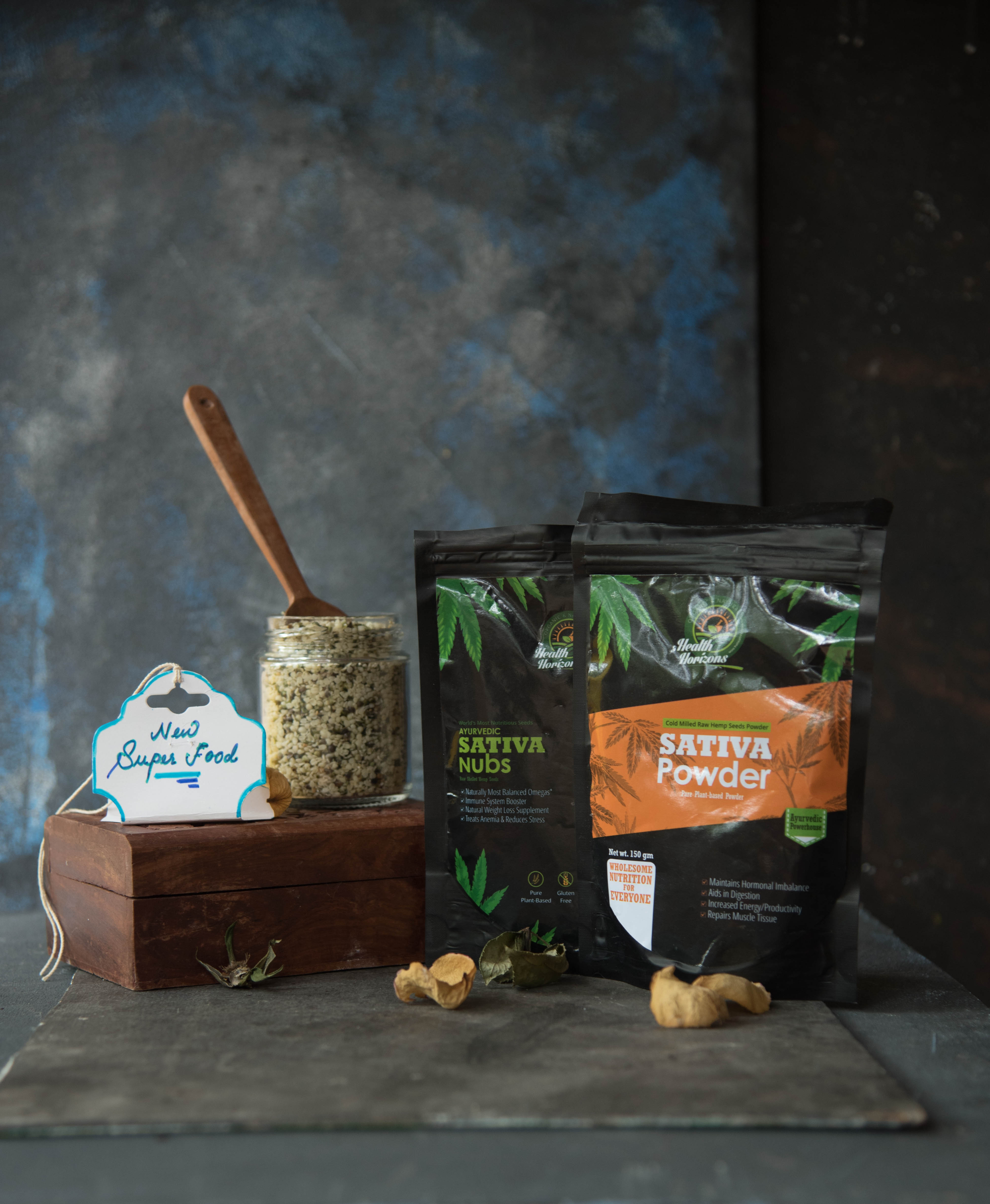 Hemp plants produces hard seeds ,inside which lie the soft, white or light green inner kernels that are packed with essential amino acids, protein, and omega-3 fatty acids. This can be pressed to make hemp seed oil, and the residue are turned into hemp protein powder. Of the three main hemp products on the market—seeds, oil, and protein powder—Hemp Seeds will provide the broadest spectrum of nutritional benefits per serving.You can find all of these hemp products at Health Horizons, manufacturers and distributors of hemp products in India.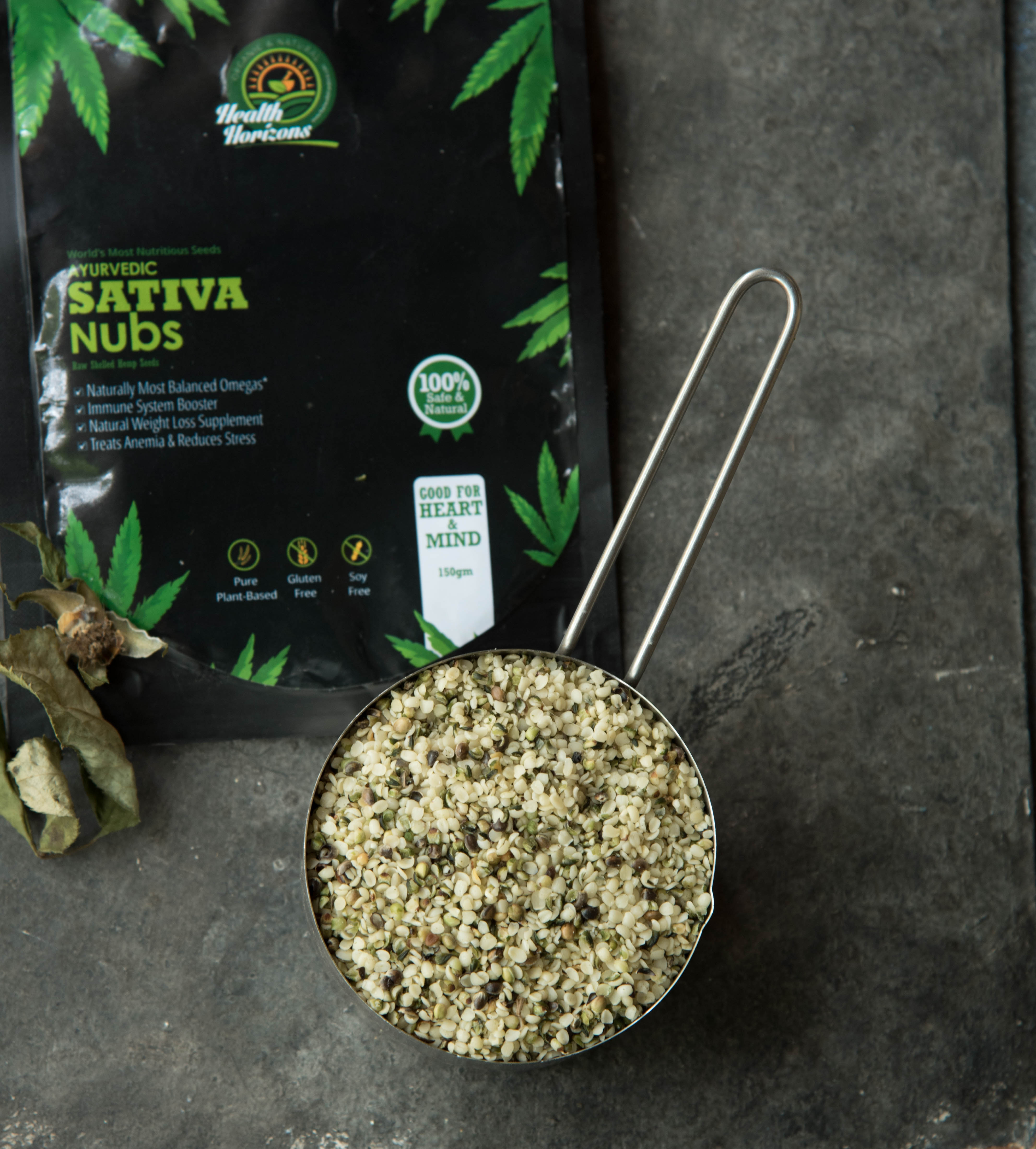 When I was approached by Health Horizons, to review some of their product line, I was excited to learn more and more about this Super food. For more information regarding this product, you can visit their Blog.
Hemp Seeds contains 20 amino acids, including the nine essential amino acids (histidine, isoleucine, leucine, lysine, methionine, phenylalanine, threonine, tryptophan and valine) that our bodies cannot produce on their own making it a "complete" protein source.
Hemp Seeds contains the most balanced ratio is 3:1 omega 6 and omega 3 essentially fatty acids – a unique accomplishment in the plant world that helps naturally balance inflammation levels and strengthen the immune system.
Hemp seeds are a rich source antioxidants in the form of vitamins such as vitamin A & E that can neutralize dangerous free radicals and prevent chronic disease.
Hemp seeds are full of essential minerals such as Potassium, zinc, magnesium, and iron, in particular which are crucial to different aspects of health, affecting everything from our immune system to our blood pressure.
Hemp Seeds are full of soluble and insoluble fibre, which aids healthy digestion and helps keep your blood sugar levels stable, and weight maintenance.
Hemp seeds are low in sugar, naturally free from gluten and ideal for people following a plant-based diet.
So, I decided to try and create a healthy snacks that had this super food in it. This Baked Garlic Chicken with Hemp Seeds has the nutty flavor of the hemp seeds and a crust with almond meal, flax seed and spices.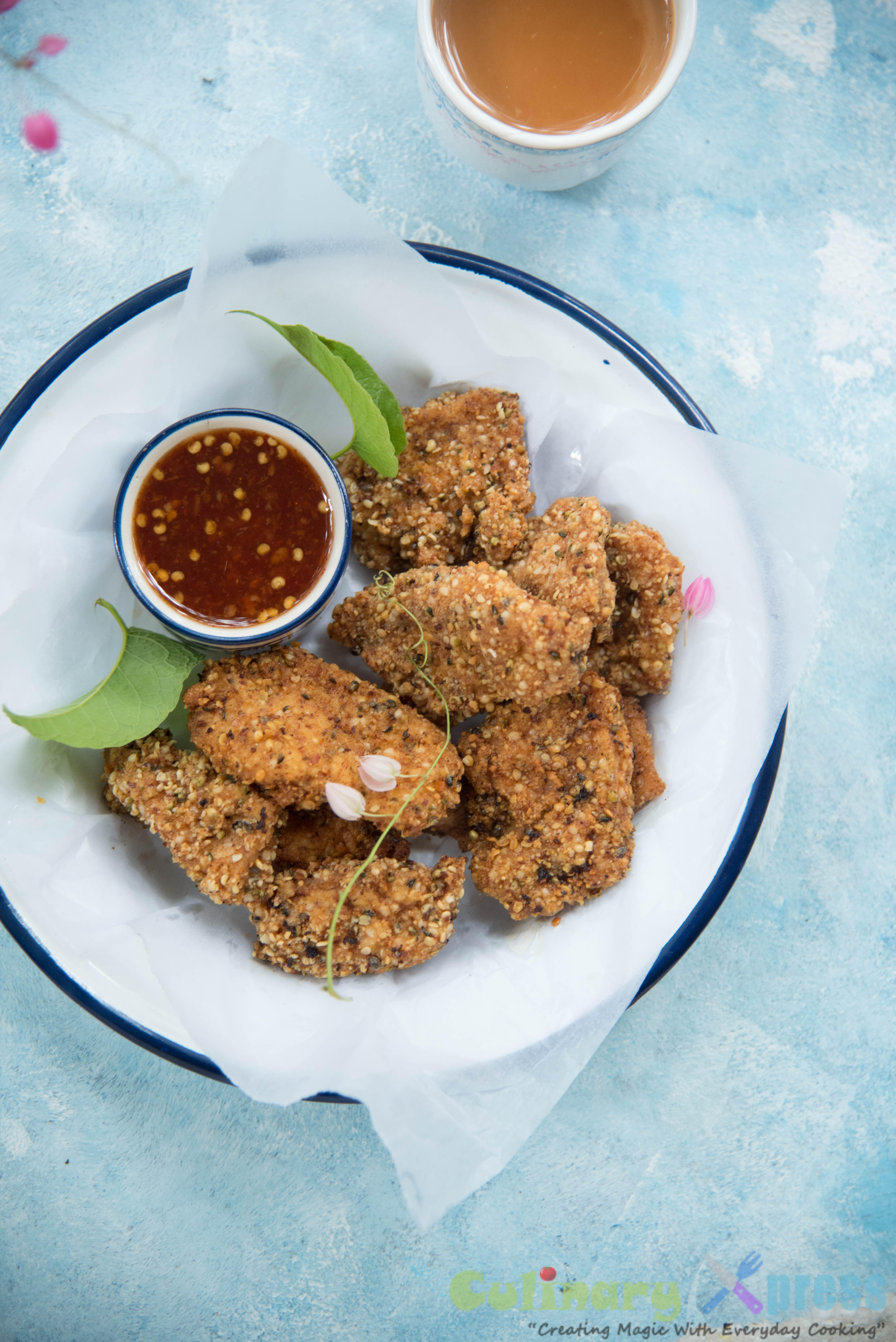 Ingredients for Baked garlic chicken with Hemp Seeds
2

skinless

chicken breasts

cut into thin stripes

1

egg

2 heaped tbsp of Almond

2 tbsp all purpose flour
1/4 cup hemp seeds
2 tbsp flax seed
1 tsp garlic powder

Zest of 1

lemon

1 tbsp of freshly ground black

pepper

salt to taste

Oil for brushing

Wash the chicken breasts and pat dry them. With the help of a kitchen hammer, slightly flatten the chicken breasts by keeping it between two plastic wraps .If you do not have a kitchen hammer, you still can flatten it by a heavy bottomed pan in your kitchen. Make 1-2'' wide stripes of the chicken breasts ,sprinkle salt and a little bit of pepper on it and keep aside

Preheat the oven to 250 degree. Lightly spray cooking oil in a baking tray and keep aside.

Crack the egg in a bowl and beat well and keep aside.

Grind the almonds to a semi coarse powder and transfer to a bowl, add flax seeds, hemp seeds, garlic powder, black pepper powder ,salt and the lemon zest. Mix well and keep aside.

Arrange the chicken strips, all purpose flour, egg mixture and the flavored crumb in the order written.

Now take one piece of chicken stripes and dip in the all purpose flour on both sides ,then dip in the egg mixture , and finally in the flavored crumb made of almonds, garlic powder, pepper, lemon zest , ground pepper,flax seed and hemp seeds.

Press the chicken stripes into this crumb so that the chicken is finely coated with this crumb. Repeat the procedure for rest of the chicken stripes. Keep aside.

Arrange the chicken strips in the baking tray and lightly brush oil over it. Bake on pre heated oven at 250 degree for 15 to 20 minutes or until golden and crisp . Serve with some Sweet chili sauce.
Here is my take on the Ayurvedic Sativa Nubs(Hemp Hearts) Product Review:
These Sativa Nubs have excellent 3:1 balance of omega-6 and omega-3 fatty acids, which promote cardiovascular health.
Sativa Nubs contains High Gamma linolenic acid , an essential omega-6 fatty acid that's been proven to naturally balance hormones.
Sativa Nubs helps in keeping oneself feel full for longer duration and reduces our sugar cravings and It helps in keeping the gastrointestinal system regular.
These Sativa Nubs can be consumed as it is in the raw form by sprinkling it over your smoothies, salads or in cooked form.
Hemp seeds, or hemp hearts, have a high nutrition profile and can be a healthy addition to most diets.
You can definitely check with your doctor if you are undergoing certain medication for any possible drug interactions .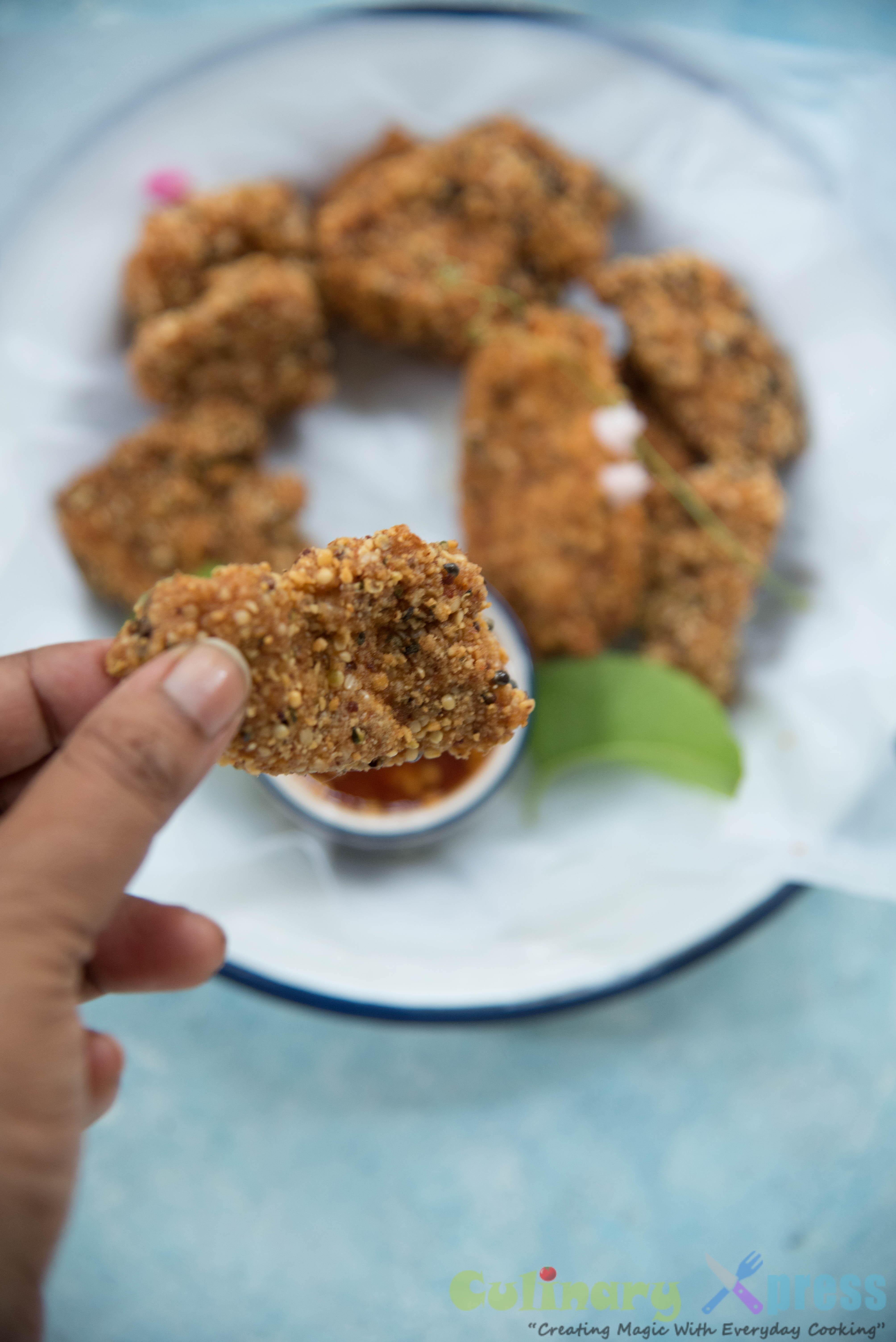 (Visited 182 times, 1 visits today)