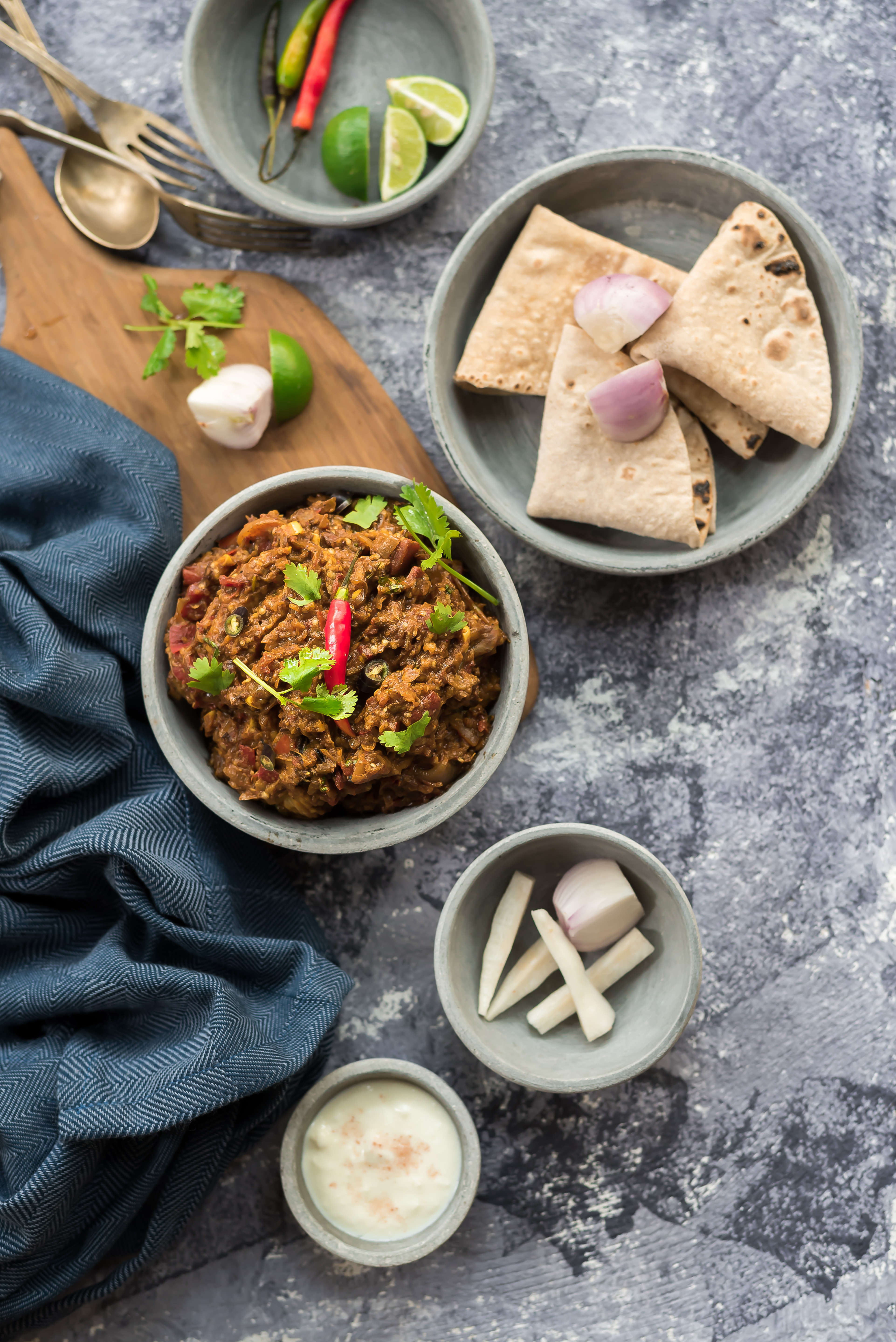 Baingan Bharta is the classic cuisine from North India where fire roasted eggplant mash is cooked with aromatic spices. Baingan means Eggplant and Bharta(mash) refers to the dishes in which the ingredients are roughly mashed either before or after the dish is prepared.
Before starting to cook the recipe,remember to roast the eggplant on direct gas flame to get the real taste. Though you can roast it in your microwave/oven , the smokiness that comes from open flame will not comes in this method.
Before roasting the eggplant, insert few garlic in the slit eggplant. The roasted garlic adds a lot of flavor. Once the eggplant is roasted, you mash it up and then cook it with ginger, onion, tomatoes and some spices. Baingan bharta is best enjoyed with roti or plain paratha.
Choose an eggplant that is big and and has a shiny skin. It should feel light when you hold it in your hand , this way you will know it has less seeds.
Ingredients:
500 gms Eggplant
3 Garlic Cloves
2 tbsp vegetable oil
1 tsp cumin seeds
1 tbsp finely chopped garlic
1/2 tbsp finely grated ginger
1 Green Chilli, finely chopped
1 large Onion, finely chopped
2 Tomatoes, finely chopped
1/2 tsp coriander powder
1/2 tsp cumin powder
1/2 tsp Turmeric Powder
Salt to taste
1 tablespoon Chopped Coriander
Instructions:
Make small slits in the eggplant and stuff the slits with the halved garlic cloves. Roast on an open flame for 8-10 minutes or till it is roasted well on all sides. The skin should be charred completely and the eggplant should become really soft.

Once the eggplant is roasted, set aside to cool for a few minutes. Peel the skin off and submerge it in water to get rid of any extra burnt bits. Remove it from the water, cut off the stem and chop it finely.
Heat oil in a pan and add cumin seeds. Once it starts to splutter, add garlic, ginger, chopped chillies and onions. Stir fry till the onions are soft and then add tomatoes, coriander powder, cumin powder, turmeric powder and salt. Mix well, cover and cook till the tomatoes are soft and pulpy.
Add the chopped eggplant and mix well. Cover and cook for another 3-4 minutes while stirring occasionally. Add chopped coriander, mix and serve hot with plain roti, paratha or Naan.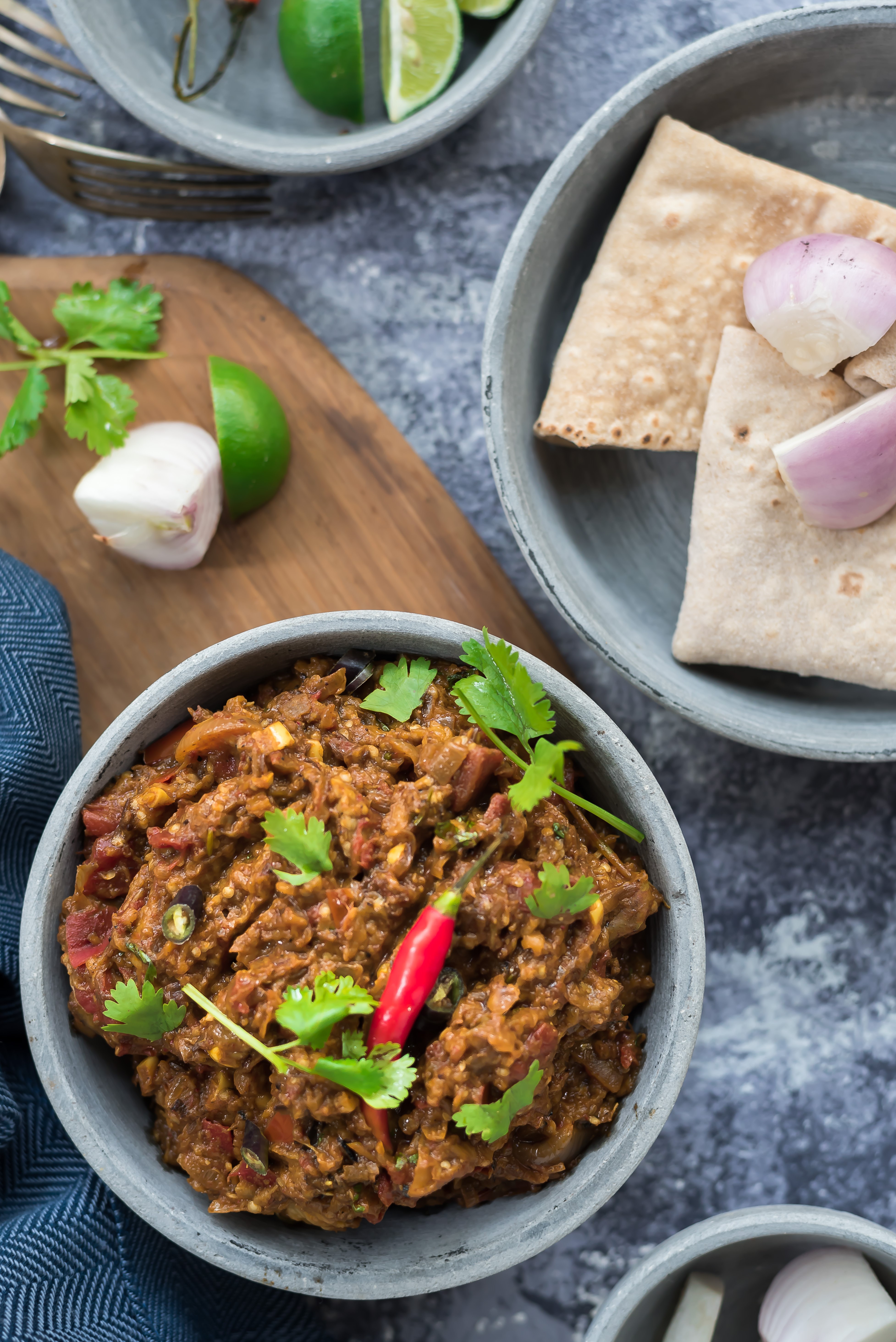 (Visited 50 times, 1 visits today)