BABA GHANOUSH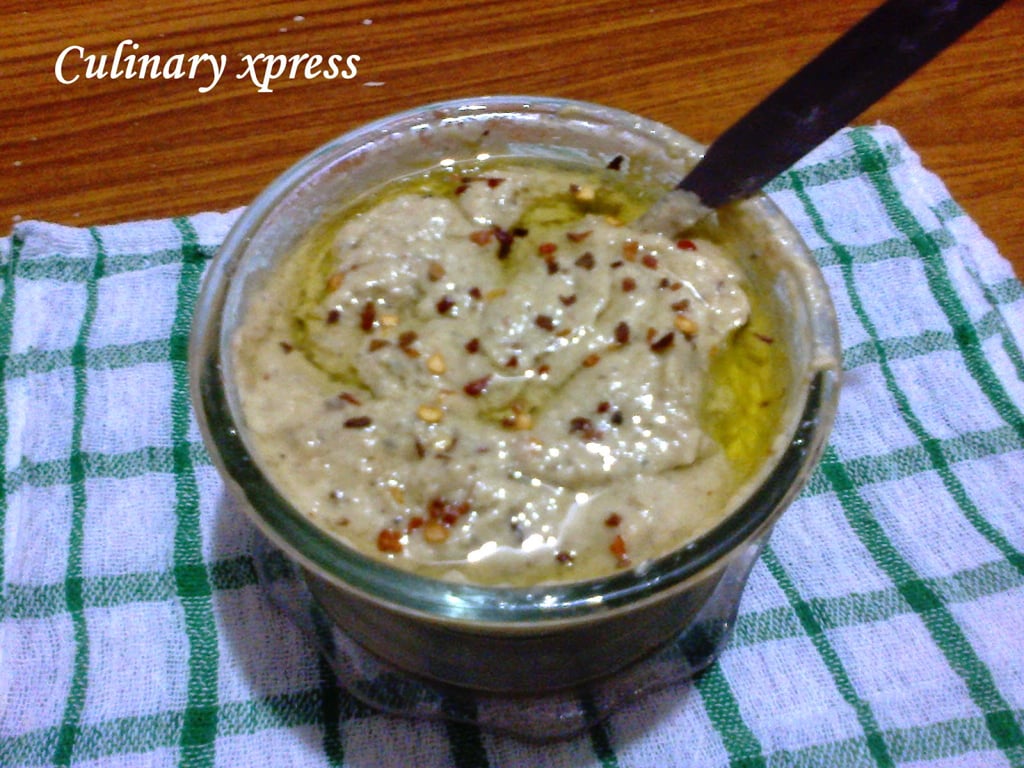 Baba Ghanoush is a popular dish made with the eggplant to be baked or roasted over an open flame before peeling, so that the pulp is soft and has a smoky taste. Often, it is eaten as a dip with pita bread, and is sometimes added to other dishes. It is popular in Israel, Jordan, Lebanon, Palestine and Syria.
In India, Pakistan, and Bangladesh , Baingan ka Bharta is a dish similar to Baba Ghanoush. It is similarly prepared by grilling eggplant over open charcoal flame to impart a smoky flavor to the flesh. It is then cooked with an assortment of spices, tomatoes, garlic, and onions. It is commonly served with breads like paratha, Roti and Naan. Baba Ghanous however tastes different from Baingan Bharta because the two recipes use different spices.

(Visited 176 times, 1 visits today)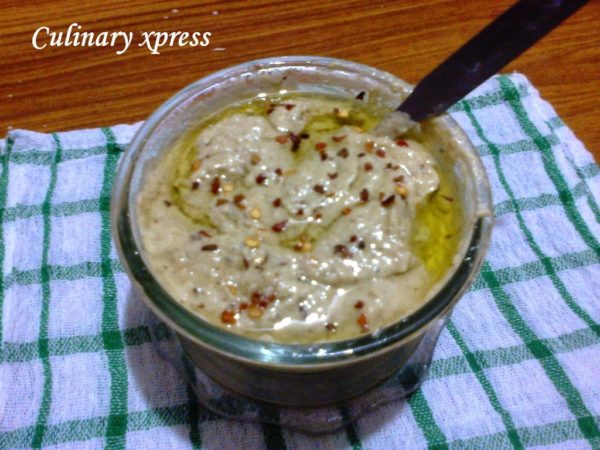 | | |
| --- | --- |
| | |
Slightly coat the brinjals with oil and Roast the brinjals on high gas flame till the outside becomes black for a smoky flavor. Take off from heat and let it cool. Peel and take out the flesh.

Dry roast the sesame seeds on low flames and cool before grinding it to a fine powder.

Now add the brinjals, lemon juice, garlic, salt, olive oil and grind to a paste.

Add the chilli flakes, 2 more tbsp of olive sol and mix together well.

Serve with Roti or Bread.