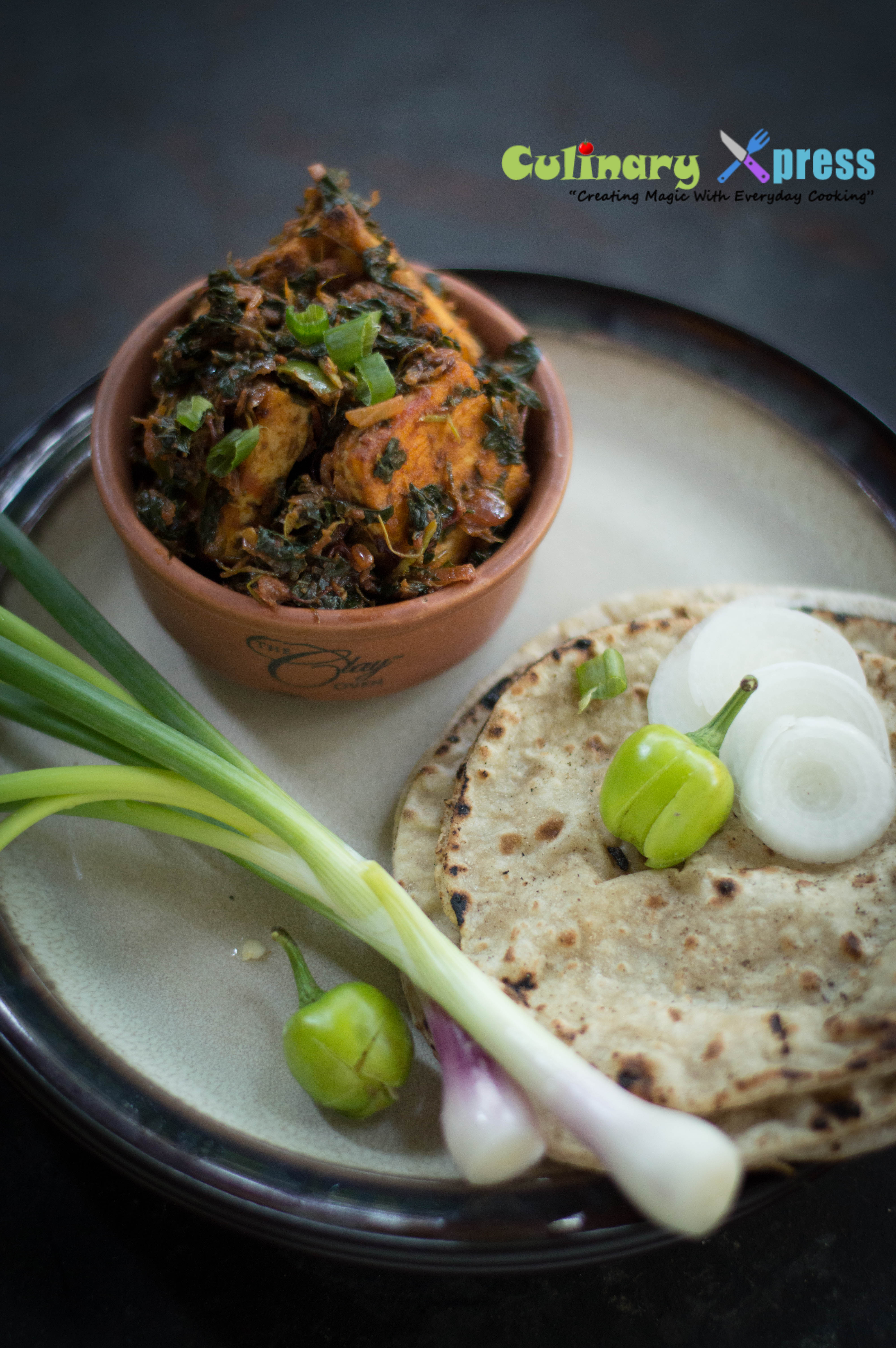 Amaranth Greens which is loaded with vitamins and essential minerals forms an integral part of various regional cuisines in the country. It's leaves resembles to that of spinach and you can use them in the same manner as any leafy vegetables. Amaranth Greens despite being known as one of the super foods having rich content of proteins, anti-oxidants and dietary fibre have never top the popularity chart like the spinach,fenugreek and spring onion.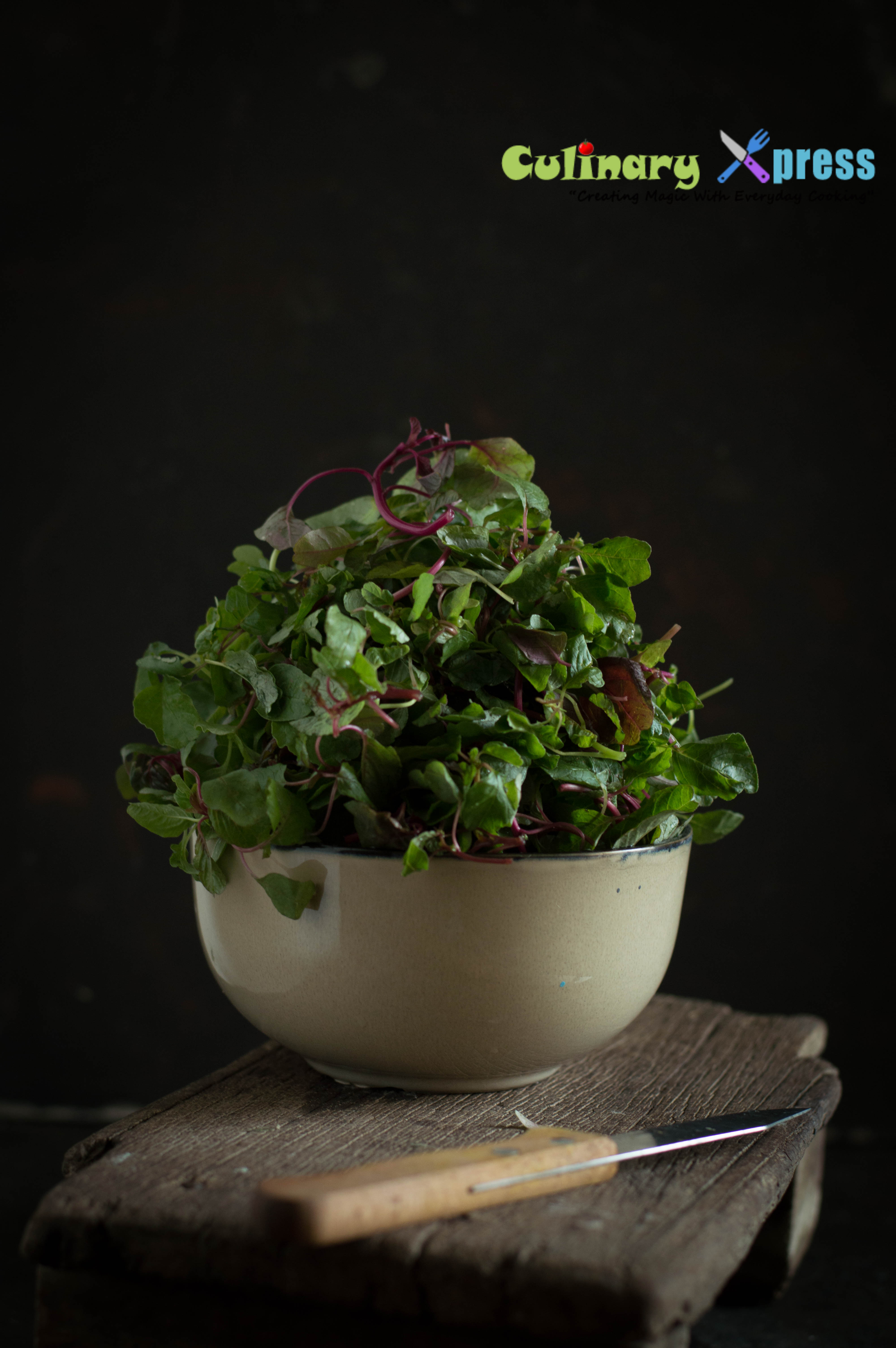 Amaranth Leaves comes in both green and purplish-pink colors. The flavor of the two varieties is largely the same, but I am more fascinated by the red amaranths leave color and natural beauty .The fresh greens are always cooked in simple tempering of panch phutan, garlic and green chillies which gives it a beautiful flavor. While buying, look for young, tender leaves with thin stems. Don't pick if there is any with flowers in it.The red-leafed variety exude a blood-red juice when cooked but the green variety are just as flavorful. Amaranth greens have a deep flavor and a tender texture that makes it ideal for use in stir-fries and sautés.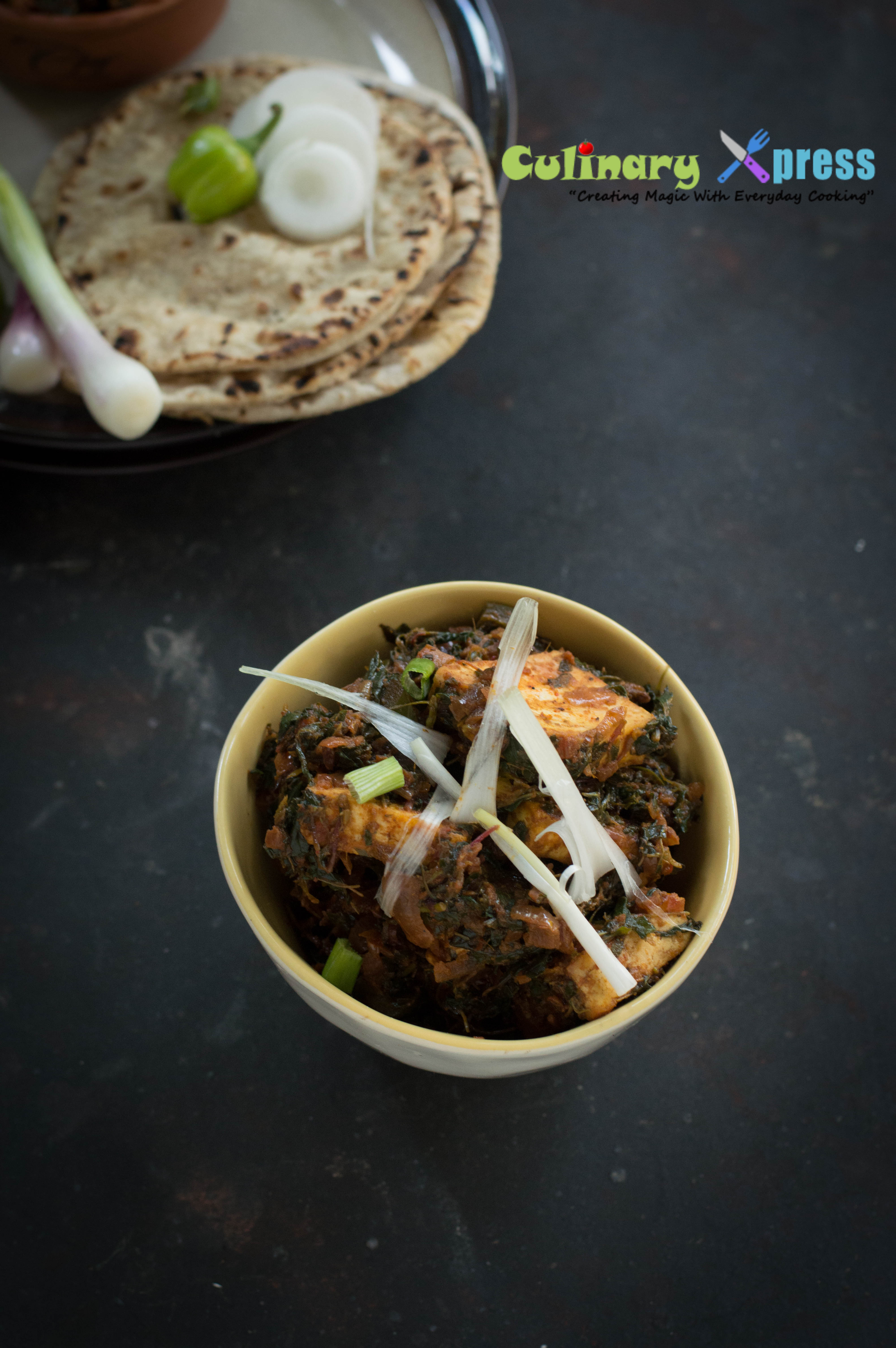 A lot of dishes are prepared using this but I love to have it as a curry and sometimes as patties also.This completely vegan nutritious Indian dish can be made very easily at home with available ingredients in your pantry.
Prep Time: 10 minutes
Cook Time: 15 minutes
Serves: 2
Ingredients:
200 gms Tofu cut into cubes
2 whole bunch of amaranth greens, washed thoroughly and rough ends trimmed
1 Green capsicum cut into small cubes
1 onion finely chopped
1 tbsp ginger garlic paste
2 tomatoes finely chopped
2 green chilies finely chopped
1 tsp coriander powder
1/2 tsp cumin powder
1 tsp kashmiri red chili powder
1/4 tsp turmeric powder
1/4 tsp garam masala
salt
3 tbsp mustard oil
1/4 tsp Panch Phutan
Here's how to prepare it:
Cut the Tofu into cubes and apply salt ,turmeric and chili powder to it .Heat 1 tbsp of oil in a grill pan and pan fry the Tofu cubes so that they are golden on all sides. Keep aside.
Heat rest of the oil in a pan and when it is hot, add Panch Phutan. When they start to Crackle, add onions and saute till onions are translucent, then add ginger – garlic paste and green chilies and saute till ginger garlic are aromatic.
Add tomatoes and cook till they turn mushy and the oil starts to separate at the sides.
Then add cubed capsicum ,turmeric, red chili, coriander, cumin and garam masala powders and mix well. Stir for a few seconds.
Now add the chopped greens and stir around till it starts to wilt. Season with salt, add the fried Tofu and cover with a lid. The greens will release their water , so no need to add water and cook for another 5 minutes or till the thickness of the gravy to your liking.
Serve hot with steamed rice or Roti.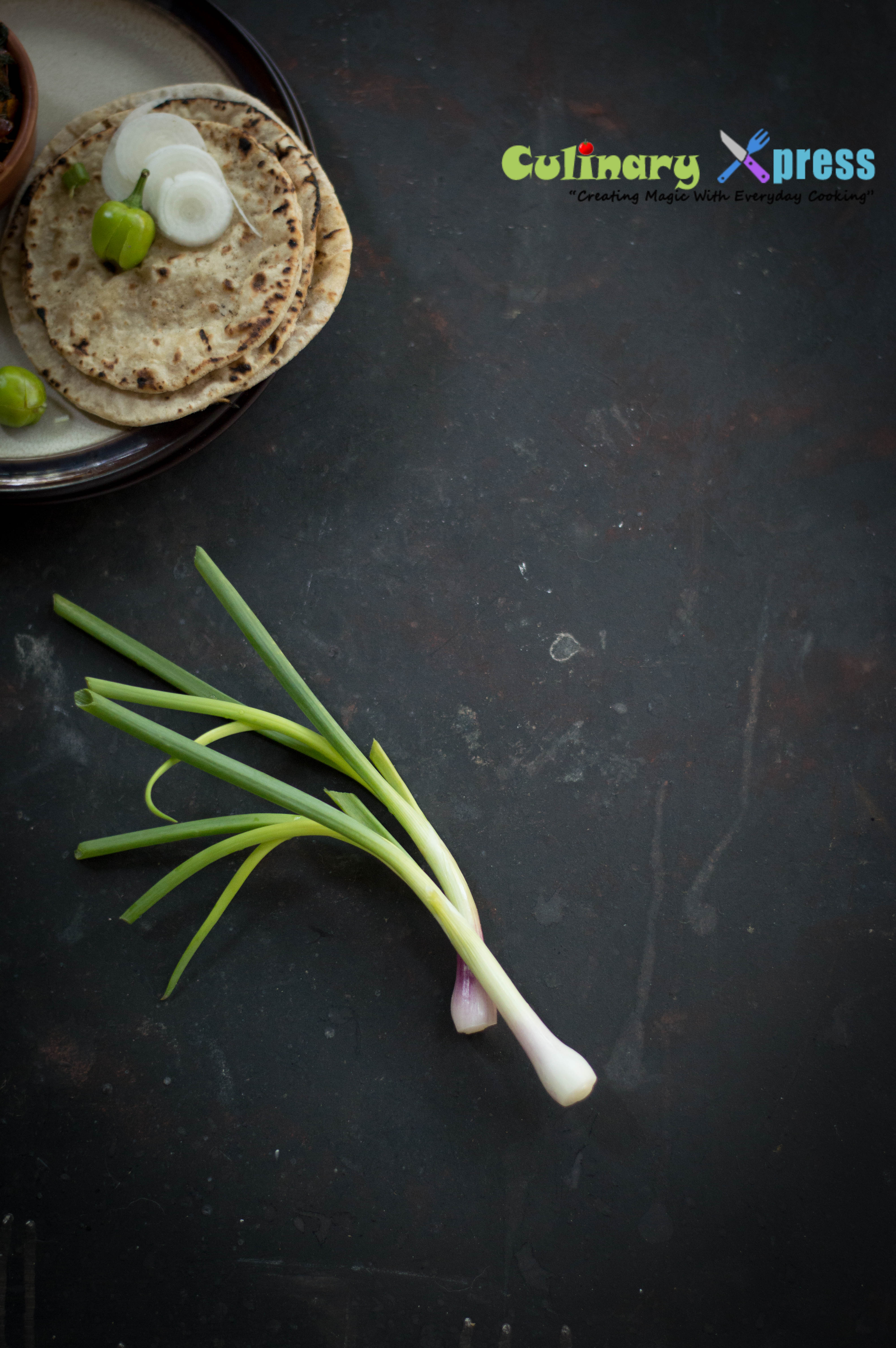 (Visited 205 times, 1 visits today)